Diversify your investment portfolio with recession-resistent student housing
Investing in student housing offers stable, recession-resistant returns fueled by steady year-over-year demand from undergraduates in four-year universities, where enrollment is projected to grow by an average of 140,000 per year from 2016 to 2026. Unlike traditional asset classes, student housing investment performance is driven by demographic trends and is countercyclical to general economic conditions, providing downside protection and portfolio diversification.
Specializing in all facets of student housing — from operations, marketing, and consulting to acquisitions and development — Campus Advantage has delivered excellent investment returns for over a decade, having acquired and developed 52 assets for a total of over 29,000 beds and $1.6 billion of gross investments to date, with approximately $1.3 billion assets under management. Campus Advantage partners with institutional investors (pension funds, insurance companies, and investment firms), as well as individual investors across the risk spectrum, delivering against core, core plus, and value-add acquisitions, as well as development.
Driven by an emphasis on due diligence and our proven asset management approach, Campus Advantage investments have:
Outperformed public REITs by approximately 100 basis points (BPS) of same store growth over the last six years. Unlike investing in REITs, direct investment in student housing is not correlated to the public stock market.
Exceeded the National Council of Real Estate Investment Fiduciaries (NCREIF) Property Index (NPI) and the Pension Real Estate Association (PREA) | IPD U.S. Property Index from 2007 to 2016 by over 520 BPS on average.
Achieved an internal rate of return (IRR) in excess of 11.9 percent for the assets sold since 2017 with a conservative leverage of 50%.
STUDENT HOUSING INVESTMENT STRATEGY
Near four-year public or private not-for-profit universities with at least 10,000 students
Typically located within one mile of campus, dependent on relation to the rest of the market
Provides product or locational differentiation to market comparable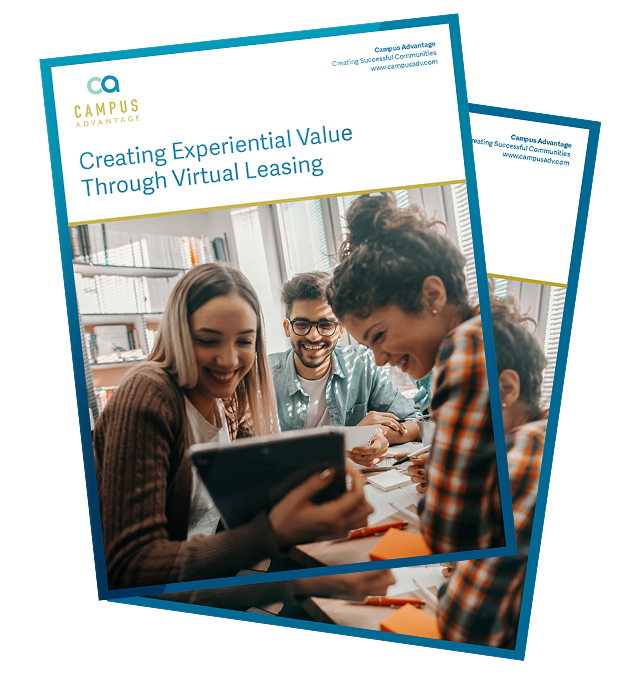 Generation Z, or those born after 1997, make up the majority of today's college students — and they have new expectations when it comes to communication. These new expectations affect everything about the search for the properties they will call "home" — from the...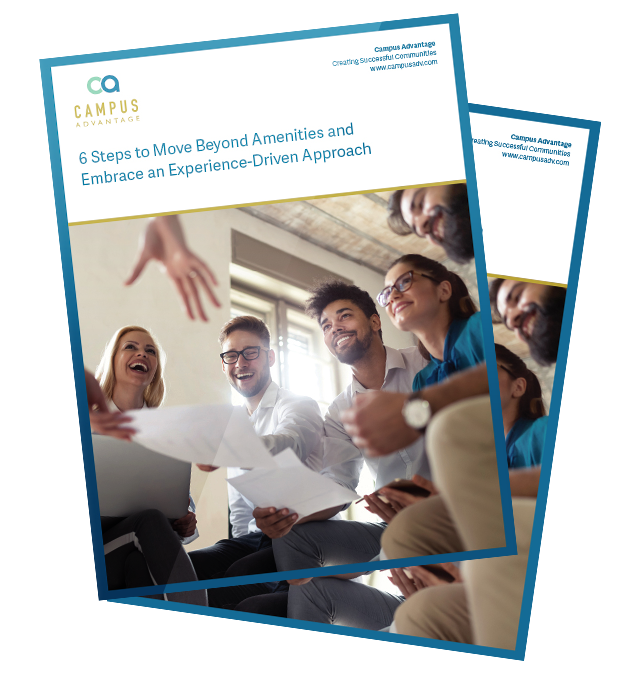 Are you in tune with the reality of resident expectations for student housing? While having gold-standard amenities has done well to attract residents in the past, it's important for property managers to recognize the influence of new competing factors influencing...
In the second day of the NMHC/InterFace Student Housing conference, industry professionals discussed the importance of communication and flexibility in weathering the coronavirus storm.
Spectrum Development Solutions has selected Campus Advantage to manage Stateside, a 513-bed student housing project in Bellingham, Washington. The property is scheduled for completion in 2021.
In case you missed it, Campus Advantage was featured in the July/August digital issue of Student Housing Business: Page 22:​ Cooperative Approach (Mike Peter/CA feature interview, Q&A) Page 8: ​Campus Advantage Awarded Management of 456-Bed Development Near...
Request Investment information