Ensuring Investment Performance
Driving alignment between an asset's investment strategy and the related operations approach, Asset Management ensures strong performance for owners, investors and partners alike by guiding the operations team at the property level to leverage the appropriate data and insights to meet benchmarks and drive returns.
Whether we're managing an asset as a Joint Venture partner or a third-party manager, we align as a team with the investor, working towards the same goal of selling the investment and maximizing returns.
To ensure long-term asset performance is achievable for new acquisitions and development projects and maintained for stabilized assets, the Asset Management team provides expert oversight, maximizing value by consistently applying proven Campus Advantage methods for:
Budgeting
Reporting
Revenue management
Expense management
Maintenance
Capital projects
Identifying projects that will drive Return on Investment for properties, Asset Management works hand-in-hand with the Capital Management team, responsible for delivering capital expenditure projects on time and on budget, with superior quality. Campus Advantage's long-term, national relationships with contractors and suppliers allows for efficiencies in pricing and quality of workmanship.
Learn more about Campus Advantage's approach and results
Case Studies
White Papers
News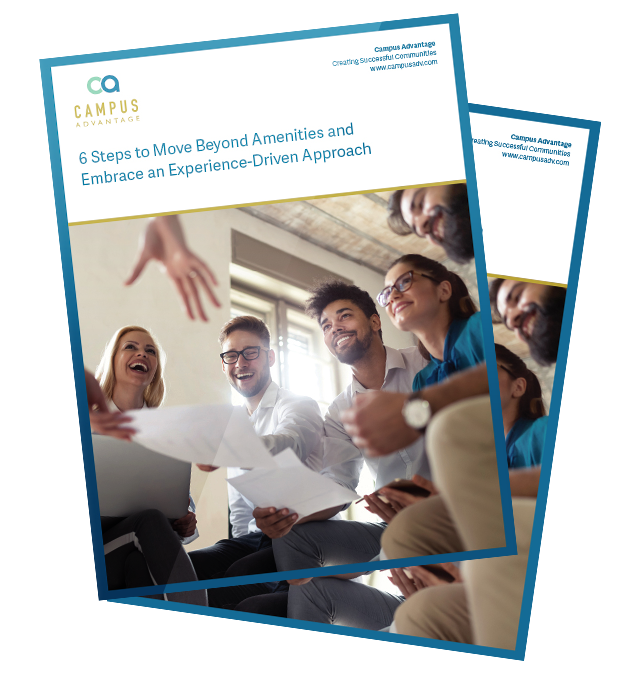 Are you in tune with the reality of resident expectations for student housing? While having gold-standard amenities has done well to attract residents in the past, it's important for property managers to recognize the influence of new competing factors influencing...
In case you missed it, Campus Advantage was recently featured on Multi-HousingNews.com.
Brockport, N.Y. — Campus Advantage has been awarded management of The Brock, a 401-bed student housing community serving students attending The College at Brockport, State University of New York.
Campus Advantage, based in Austin, has assumed management of The Brock, a 114-unit, 401-bed student housing property located near the State University of New York (SUNY) Brockport campus.  The company was selected based on its track record in managing similar...