New Learning and Development Department established to enhance personal and professional company-wide growth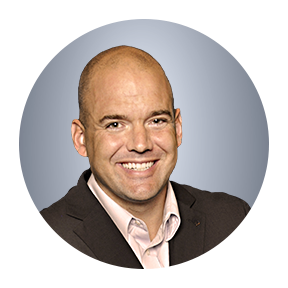 AUSTIN, TX (December 12,  2017) — Campus Advantage®, a leader in student housing, providing property management, consulting, acquisitions, and development services, today announced that Dan Oltersdorf has assumed the role of Chief Learning Officer (CLO). As CLO, Oltersdorf will oversee the newly-established Learning and Development Department with a focus on enhancing company-wide training opportunities that help lay the foundation for the growth and success of Campus Advantage, its employees and residents.
Oltersdorf's responsibilities include overseeing curriculum development and the establishment and implementation of a variety of training approaches to ensure learning and development is directly tied to the performance of Campus Advantage properties and company, and meets the needs of a diverse set of learners.  Enhanced training opportunities will be initiated in partnership with departments across the Company, and closely aligned with employee success metrics.
Training has always been a key priority for Campus Advantage. The establishment of a dedicated Chief Learning Officer and Learning and Development Department takes the Company a step further in elevating the critical nature of employee development. The Learning and Development Department will not only positively impact the success of Campus Advantage, but reinforce and further establish the Company's commitment to developing successful people, who help create successful Campus Advantage communities.
"I am excited to take on this new role and help make a positive impact in the professional and personal development of our employees and residents," said Dan Oltersdorf, Chief Learning Officer at Campus Advantage. "This company is built around learning. Not only do we serve students who are learning, but we believe in lifelong learning and innovation for our employees as well. We truly believe that the growth of our team members is the foundation for the growth of our company and the delivery of unparalleled experiences for our residents."
"I look forward to watching Dan take on this new role and am excited to see, through his leadership and visionary perspective, the Learning and Development Department explore innovative ways to expand and enhance our training," said Mike Peter, President and CEO at Campus Advantage. "Our purpose at Campus Advantage is to 'serve and inspire our employees and residents to achieve their full potential.' With this in mind, we have always placed a high priority on the development of our team members because we know that by putting them first, we can serve our clients and residents well."
In addition to this new role, Oltersdorf will continue to oversee Campus Advantage's Students First® program, which is designed to ensure that students who choose to live at Campus Advantage communities have more opportunities to achieve success both now and in the future. His career at Campus Advantage began in 2003 and he has since been actively involved in Campus Advantage training initiatives.
About Campus Advantage
Campus Advantage® is an Austin-based real estate firm fostering financially prosperous higher education student housing communities through its management, development, acquisition, and consulting services. Since its founding in 2003, Campus Advantage has been creating successful communities that provide rewarding living, learning, and career experiences, and as a result has become one of the fastest growing private student housing companies in the nation. The company's asset acquisition and management strategies combined with its dedication to residence life and student development has made Campus Advantage the 6th largest student housing owner/operator in the United States. Learn more at www.campusadv.com.
Media Contact
Lisa Koetz
Bloom Communications
503.805.6538