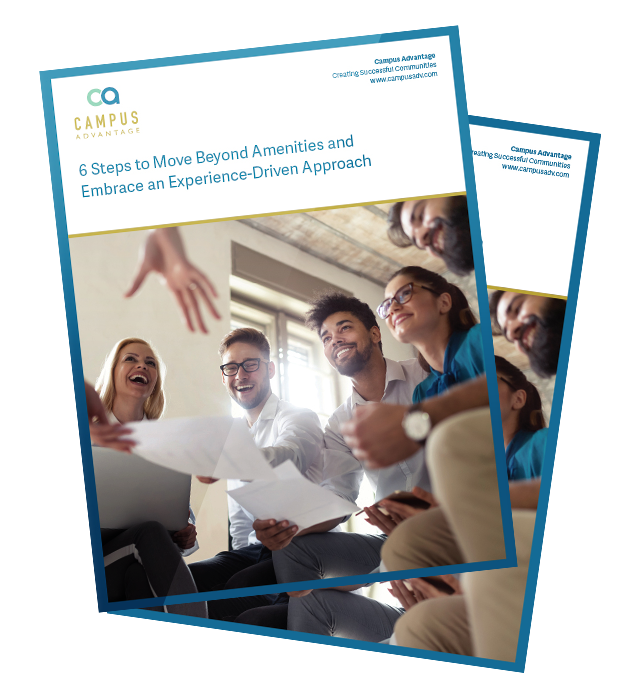 Are you in tune with the reality of resident expectations for student housing? While having gold-standard amenities has done well to attract residents in the past, it's important for property managers to recognize the influence of new competing factors influencing overall residence experience and the role they play in driving students to properties. Embracing an experience-driven approach will help you exceed the expectations of today's residents and ensure greater stability for your property, starting now.
In this paper we share strategies to:
Create a foundation for strong relationships with new residents
Facilitate forums to proactively solicit feedback on students' expectations and aspirations for their residence experience
Empower staff with tools to help create continuously elevated residence experience
And more
6 Steps to Move Beyond Amenities and Embrace an Experience-Driven Approach
Download our free white paper today!