Campus Advantage's Students First® Experience
We pride ourselves on an approach we call the Students First experience. This program is based on research that shows living in a dynamic and positive environment enhances student success and resident satisfaction. We believe that by helping our residents succeed, Campus Advantage in turn is successful. And our track record proves it – we have industry-leading resident renewal rates, efficient marketing, and low maintenance costs thanks to satisfied residents.
We deliver an experience that inspires and equips our residents to thrive in all areas of life. We create connections that will last a lifetime. Our Students First
®
program has three core areas – living, learning, and career.
Residents are part of a dynamic community focused on their success. They choose from a calendar full of fun events, engage in community service opportunities, get referrals to campus and community resources, and take advantage of workshops and information to help them succeed.
Our highly trained team offers an unmatched level of service. This 24/7 on-site team works to build an atmosphere focused on mutual respect and positive relationships. This is how Campus Advantage creates successful communities.
Every year, Campus Advantage communities host 1,000s of social, educational, community service, career success, and leadership development events.
Examples of Living, Learning, and Career Experiences:
Tutoring | Career Exploration | Personal Branding | Faculty Roundtables | Mentoring
Volunteerism | Voter Education | Resume Workshops | Leadership Training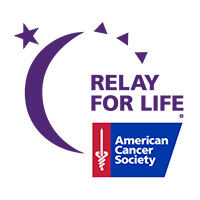 As a Corporate Team Partner with The American Cancer Society and Relay For Life, Campus Advantage residents and team members have raised over $150,000 for the fight against cancer.
Campus Advantage has partnered with the White House's It's On Us initiative, working to change the culture around sexual assault on college campuses.
We believe living at a Campus Advantage property should be
Hassle Free

. We provide:
Individual leases – each resident is only responsible for their own portion of the rent
Simple all-in rate plans – no need to set up utilities; they're included
Fully furnished apartment options
Online services including rent payment and service requests
Dedicated 24/7 live-on team members for quick response to all resident needs
We provide great Value by delivering:
The highest levels of customer service – we believe in putting our Values in Action – Integrity, Intelligence, Passion, and MOJO
Quality living accommodations
Concierge-level support and resources
Competitive rates
Our residents have
Fun

. We provide:
An intentional and balanced approach to community living that provides both a fun and positive environment
Social activities, community service opportunities, and success events – there's always something going on
Well-maintained amenities to enjoy
Community service opportunities – connecting to others while improving lives
Our mission is to serve and inspire our employees and residents to achieve their full potential. A key part of this mission is achieved through our Community Assistants (CAs). Student leaders are chosen through a rigorous recruiting and selection process, then trained to be leaders and resources to their peers. CAs gain transferrable skills that uniquely equip them for success in the future. As a national partner with the American Cancer Society's Relay For Life, we've raised over $150,000 to date by our staff and residents.
In addition to equipping our own team, we support student housing operations across the USA and around the world through our underwriting of the award-winning ResidentAssistant.com, the leading online residence life resource, made up of hundreds of ideas, articles, and resources for serving students in residence halls.
"Working with Campus Advantage has helped increase awareness about the American Cancer Society and Relay For Life at college campuses nationwide and has given the opportunity to nearly 1,400 students to take part in the fight against cancer…They have been a valuable partner to the American Cancer Society… We look forward to continuing our partnership with Campus Advantage!"
Learn more about Residence Life programming!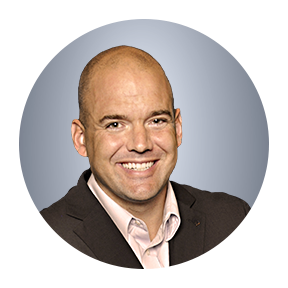 Dan Oltersdorf
Senior Vice President Of Campus Relations And Residence Life
512-472-6222
[email protected]