42North
Location: Tampa, Florida
University: University of South Florida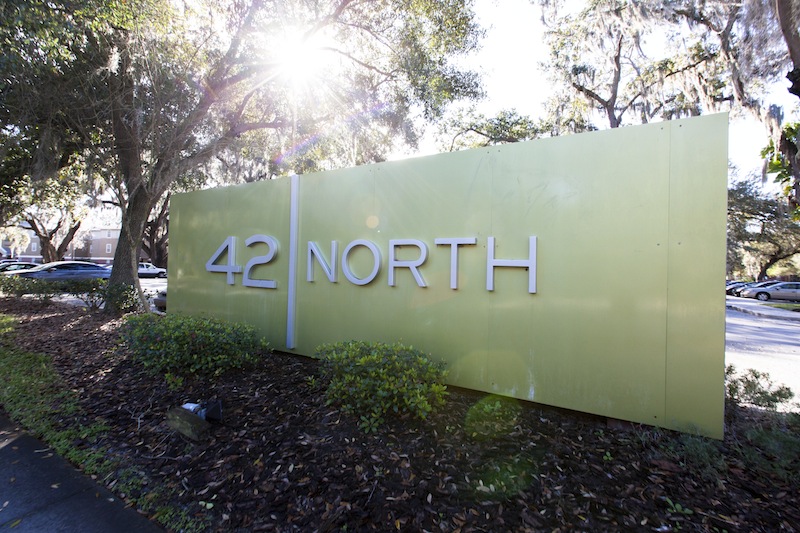 Campus Advantage acquired 42North, a 420-bed student housing property, in 2014 after third-party managing the asset for one year.
With a short-term business plan to inject capital into an older property in an effort to increase its value in the University of South Florida market, Campus Advantage identified and executed a value-add investment strategy including:
Infusing capital to cure deferred maintenance
Repainting the exterior and re-roofing all buildings
Improving the IT infrastructure, including installing new fiber lines and wireless Internet infrastructure and rebuilding the cable infrastructure
Upgrading unit interiors with new bedroom furniture and appliances
Adding and improving amenities, including new fitness center equipment, a clubhouse revamp, and adding a hammock garden and dog park
To increase lead traffic to the office and website, Campus Advantage worked with marketing partner, Catalyst, to establish an integrated marketing approach including elements such as a themed move-in and resident appreciation campaign to deepen residents' connection to the property, early and consistent renewal campaigns targeting residents, and integrated (online/offline) media campaigns to attract new leases.
With these strategies, in addition to maintaining and operating the property to meet the company's high standards, Campus Advantage increased 42North's net operating income by 25.8% in 36 months. In alignment with its plan, Campus Advantage closed the sale of the property in May 2017, with its involvement in renovations resulting in a significant increase in property value.