Liv+ Arlington
Location: Arlington, TX
University: University of Texas at Arlington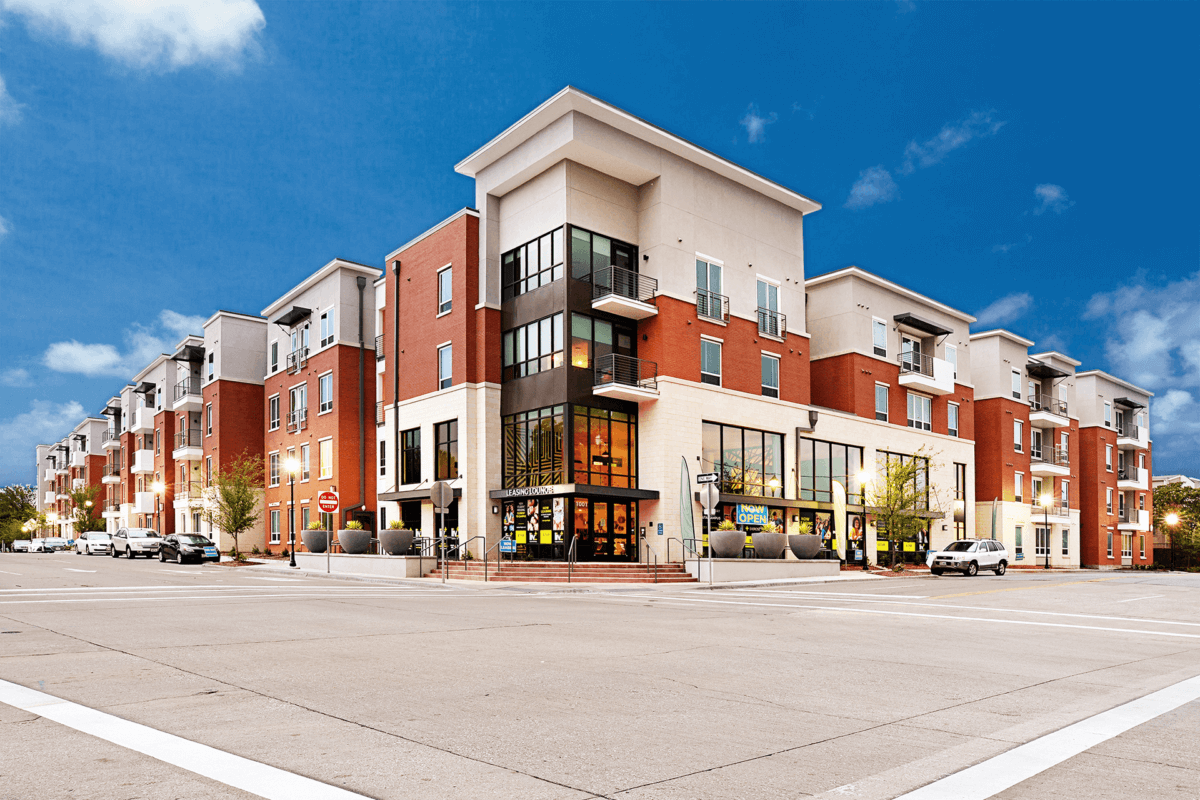 In 2016, Stark Enterprises engaged Campus Advantage to perform a Market Analysis and Feasibility study for Liv+ Arlington — a new 789-bed student housing development near the University of Texas at Arlington (UTA). The market study included an analysis of on- and off-campus housing, rental rates, concessions, enrollment, and the University's plans for future growth. Campus Advantage compiled recommendations for the development project, including a unit mix, amenities, apartment features, marketing tactics, and rental rates based on their findings. All recommendations were tailored to increase interest from the unique UTA student demographic plus factored in the University's evolution from a primarily commuter campus.
Stark Enterprises continued to engage Campus Advantage for design and development consulting throughout the development's planning and design process. Community spaces were carefully designed to contribute to residents' academic success and wellness as well as peak interest from prospective students and parents during tours. The two-story clubhouse was designed to include a variety of study spaces and a spacious computer center to accommodate varying study styles and group sizes while remaining lively and inviting. The pool deck and courtyards were also carefully crafted to provide unique spaces for students to lounge, socialize, unwind, or study. To differentiate itself within the Arlington market, Campus Advantage recommended Liv+ feature a fresh market café to provide residents with 24/7 access to a variety of convenient, healthy and satisfying snacks.
Campus Advantage's affiliate marketing partner, Catalyst, also worked closely with Stark Enterprises to develop the Liv+ brand and create marketing materials that would highlight the one- of-a-kind experience the development would offer. A strategic marketing plan was created to sell the Liv+ brand through online digital strategies as well as traditional grassroots marketing efforts. It was imperative to sell the upscale resident experience in addition to the development's amenity offerings while the project was under construction as several new developments had recently delivered, and future developments were in the pipeline.
Liv+ Arlington opened in fall of 2018 and quickly developed a strong reputation at UTA for its robust amenity package, unmatched Students First® residence life programming, and customer service focused management team. The property's J Turner Research Online Reputation Assessment score is 21 points higher than the market average; a true testament to resident satisfaction and the strong rapport built between management and residents. The management team also developed close relationships with key UTA on-campus departments, securing master lease contracts with both athletic and academic programs. The strategic marketing efforts, key relationship building, and dedication from the on-site team resulted in the property achieving 96% occupancy for fall 2019.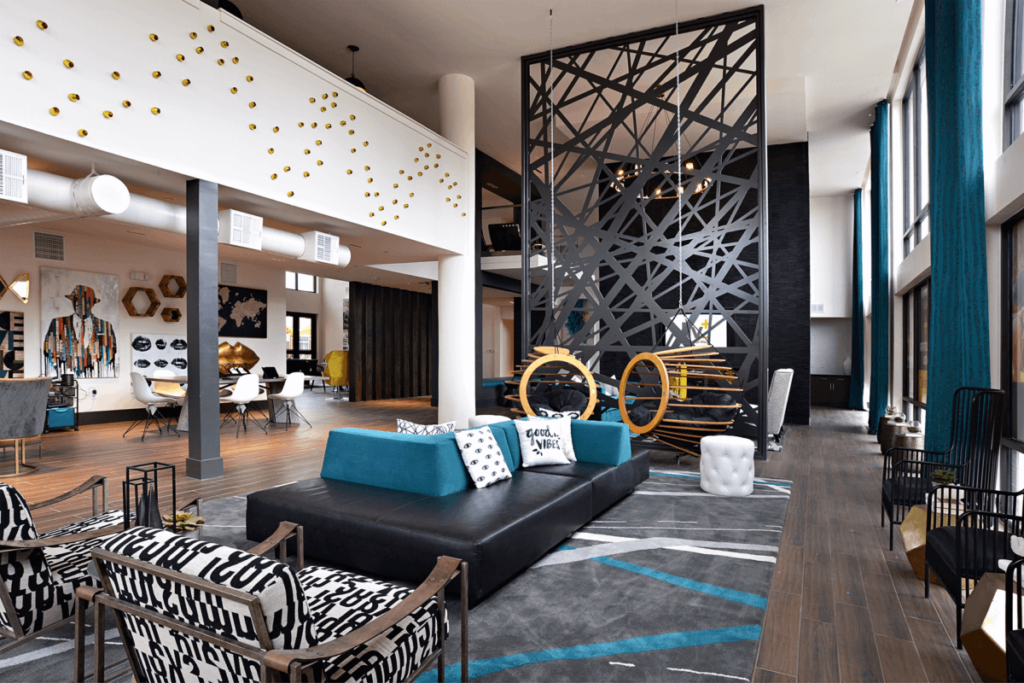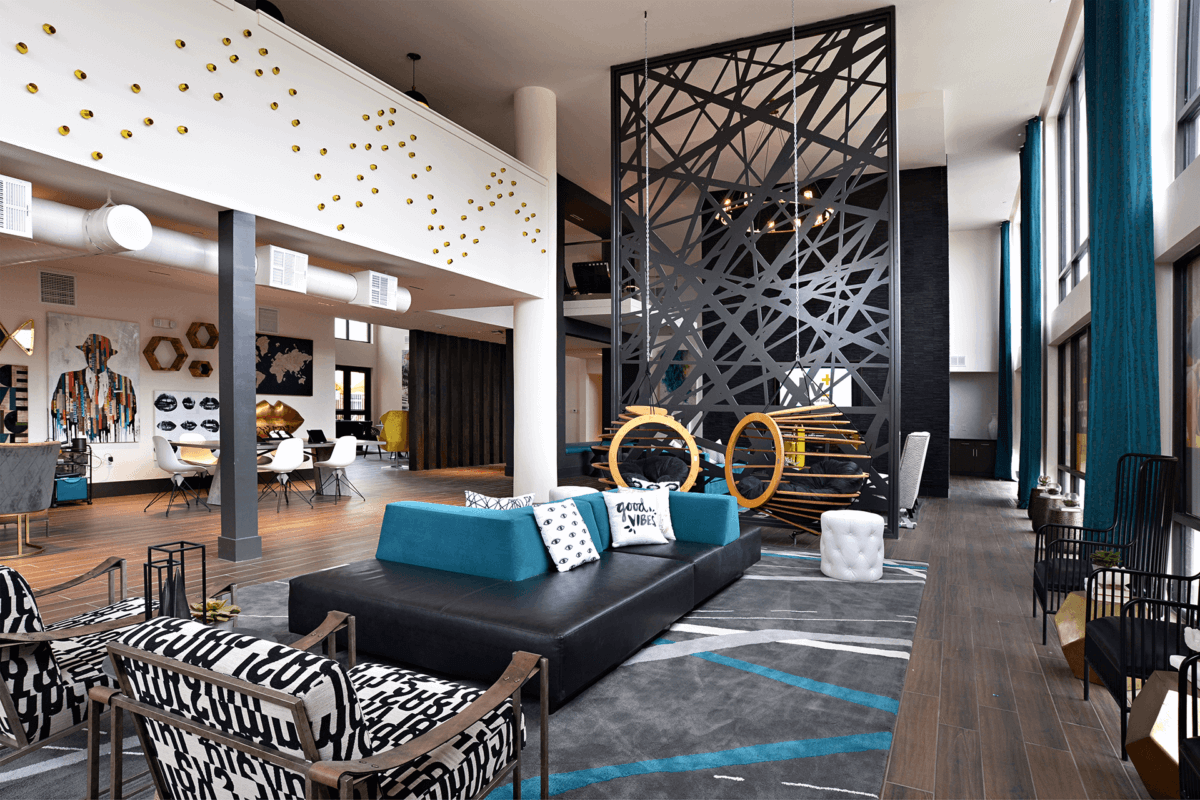 "Our cohesive partnership with Campus Advantage has been instrumental in the success of Liv+ Arlington. Together, we have built strong relationships with UTA, devised and deployed aggressive marketing strategies to achieve occupancy goals, and created a rewarding living experience for residents who choose to call Liv+ Arlington their home. Stark Enterprises was built on the philosophy of creating spaces that evoke visitors' enjoyment, and we are proud of the Liv+ brand and experience we have built together with Campus Advantage to continue that philosophy. We look forward to delivering this unique product to other markets together in the future." – Stacie Schmidt, Vice President of Marketing and Communications for Stark Enterprises.
About Stark Enterprises:
For over 40 years, Stark Enterprises has been developing and managing generational assets that leave visitors with lasting impressions. Stark's nearly $2 billion portfolio consists of retail, entertainment, office, residential, hotel and student housing environments, totaling approximately 8 million square feet, located in over nine states. With over $1 billion under development, Stark properties are always managed with the company's long-term investment strategy in mind and are continually recognized by customers and industry leaders as among the most beautiful, well operated and maintained properties in the nation.