Moontower
Location: Austin, TX
University: University of Texas at Austin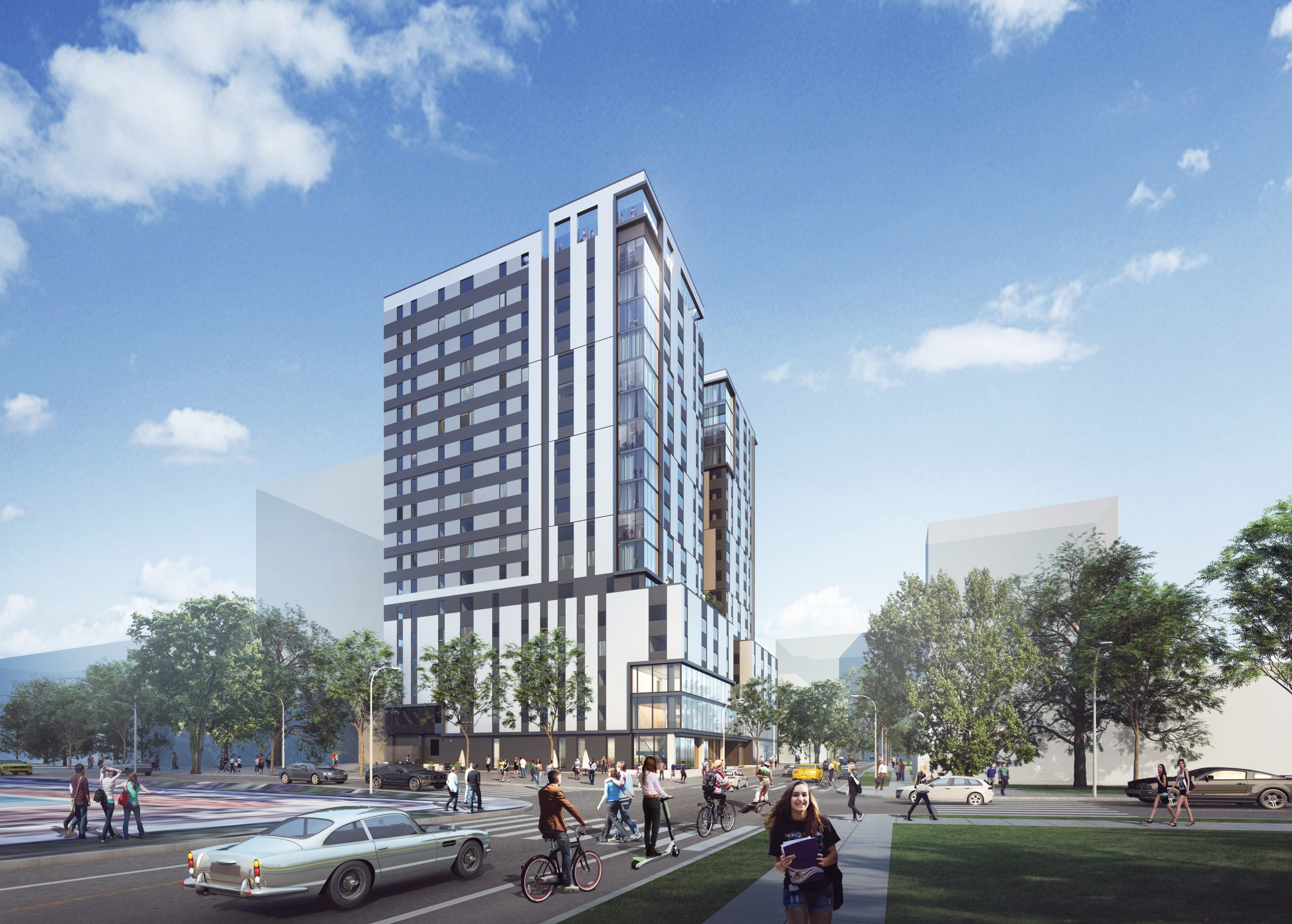 100%
pre-lease occupancy by April 2020
15%
ahead of competitors
27%
ahead of the off-campus market
16,000
likes on Instagram from a branding campaign
The Challenge
Campus Advantage was hired in November 2018 to complete the initial lease-up of Moontower — a high-profile, new student housing development in Austin, Texas, being developed by Lincoln Ventures, an Austin-based real estate investment and development firm. The 18-story, 567-bed property is located in West Campus, serving the University of Texas at Austin (UT).
The Solution
Catalyst, Campus Advantage's marketing partner, was engaged to establish the brand for the asset in collaboration with Lincoln Ventures and assisted with creating digital marketing strategies to set the development apart within the competitive UT market. Numerous focus groups were held during the design phase of the development to tailor the amenities and offerings to students' preferences, as it was imperative that the brand reflected the attention to detail that was emphasized in the development plans.
Campus Advantage and Catalyst worked together in the planning and execution of a brand that would successfully reach the target demographic and launch the development into the local community. To do so, Moontower teamed up with local Austin businesses for social media giveaways and on-site events. The property also emphasized guerrilla marketing efforts coupled with unique, aggressive digital strategies, including search engine optimization (SEO), search engine marketing (SEM), and social media meme campaigns, to drive leads for the development during the initial key leasing months. Additional marketing and leasing efforts included establishing a marketing street team, sponsoring Greek life events, and hosting social media contests. Moontower held a philanthropy contest in May 2019 to assist in launching the brand, which resulted in more than 16,000 likes on Instagram.
The Results
Moontower has established itself as the place to be in West Campus by offering residents a top-tier living experience, an excellent location, high-end finishes, a wellness-driven amenity set, and unparalleled customer service. Combined with consistent branding and marketing efforts, the development reached 100% pre-lease occupancy by April 2020 — 15% ahead of the development's direct competitors, and 27% ahead of the off-campus market.
David Kanne, Founder and Managing Principal of Lincoln Ventures, stated: "The strong partnership and collaboration between Lincoln Ventures and the Campus Advantage team resulted in the extremely successful first lease-up of Moontower. Building onto the positive reputation of Lincoln Venture's prior West Campus developments, the brand and marketing strategy created by the Campus Advantage team caught the attention of all UT students, resulting in immediate demand that quickly drove leasing velocity. Leasing started 15 months before the project was scheduled to deliver, a true testament to how quality development product and integrated marketing can resonate with students."
Visit moontoweratx.com to learn more.