Paseo Place
Location: San Diego, California
University: San Diego State University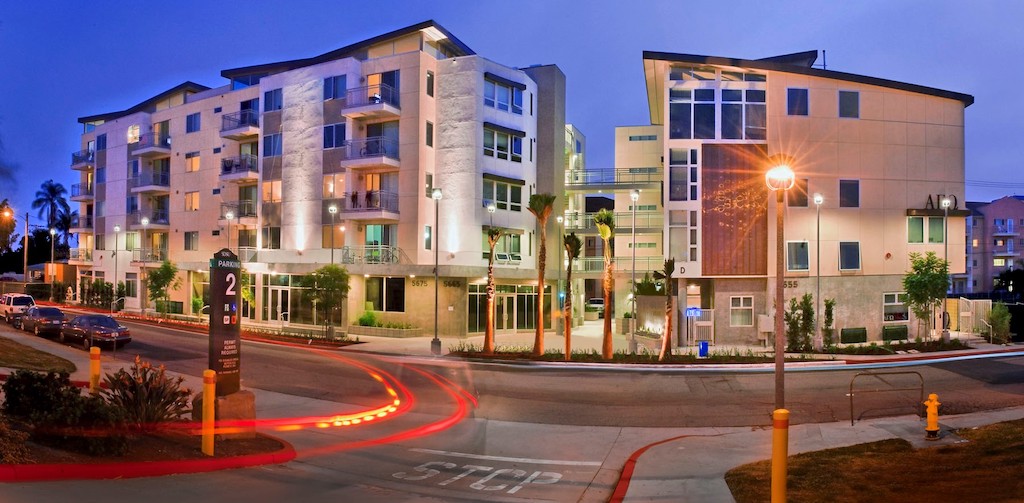 100%
occupancy achieved in 2020
4.7
rating on Google
6.1%
ahead of 2021's pre-lease number
The Challenge
In 2019, Campus Advantage was hired to perform due diligence on a 246-bed asset that was 87% pre-leased. The property had a slow start with their marketing and renewal efforts in fall 2018 due to San Diego State University implementing a new policy requiring both freshman and sophomore students to live on campus. Campus Advantage was also hired to oversee the property management and to implement an aggressive marketing and leasing strategy. From a reputation standpoint, Paseo Place had a decent 4.1 rating on Google, but because it was a result of just over 50 reviews, it left them in a challenging and vulnerable position within the San Diego market due to competitors having a significantly higher number of reviews in the 200–300 range per Google listing.
The Solution
Upon taking over management, Campus Advantage immediately increased the property's customer service standards and hosted various resident events to begin to build a sense of community. Campus Advantage's Students First® Experience residence life program was implemented, and a resident appreciation week was hosted after the fall 2019 move-in to jump-start the leasing season early and establish a positive reputation for the property.
Campus Advantage enlisted the help of Catalyst, their marketing partner, to create a brand guide around a logo designed by Paseo Place. The color palette was developed from the logo, which set the stage for a bright, fun, summery brand. To complement the palette, a pattern with various geometric shapes and a texture inspired by the foliage of San Diego also was incorporated in the brand. Lifestyle imagery selected for the brand sheet captured the active student population, highlighting surfing, skateboarding, spending time outdoors, etc.
In addition, Catalyst implemented a strong reputation-building strategy to boost online reviews for Paseo Place. Catalyst worked diligently with the property's on-site team to run varying campaigns focused on staff participation, resident engagement, and operational feedback through review generation. To ensure channels of communication were open for residents to provide feedback, Catalyst established review requests at various points of workflow — maintenance order completions, package pickups, community tours, etc. This enabled a continual monitoring of resident concerns and issues, which could be addressed with insight and remedied as soon as possible, as well as identified areas of praise.
The Results
By fall 2020, Paseo Place achieved 100% occupancy despite the global pandemic and the university announcing that all classes would be held online. Also in fall 2020, San Diego State University's total enrollment continued to increase by 1.4% from fall 2019; however, four of the 10 off-campus competitors were only able to achieve 63%–81% occupancy. Campus Advantage shifted its leasing strategy to primarily focus on digital efforts promoting Paseo Place's prime location, controlled-access entry, and competitive rates due to double-occupancy options. There was also a continued heavy focus on resident engagement during the critical six-week window after move-in. This focus continued throughout the academic year, which helped continue to foster the sense of community and resident connection notwithstanding COVID-19 restrictions.
These combined efforts allowed the property to lead the market, being pre-leased ahead by 11% in March 2021, at a time when the San Diego market was behind the prior year's total market average by approximately 21%. As of March 2022, Paseo Place continues to trend in line with the market and is currently 6.1% ahead of last year. Online reputation also has been significantly boosted, and although competitors have a higher number of reviews, their average rating is 3.5. Paseo Place has achieved a 4.7 rating on Google with more than 200 reviews, ensuring an immediate draw when prospects are qualifying an apartment.