Russia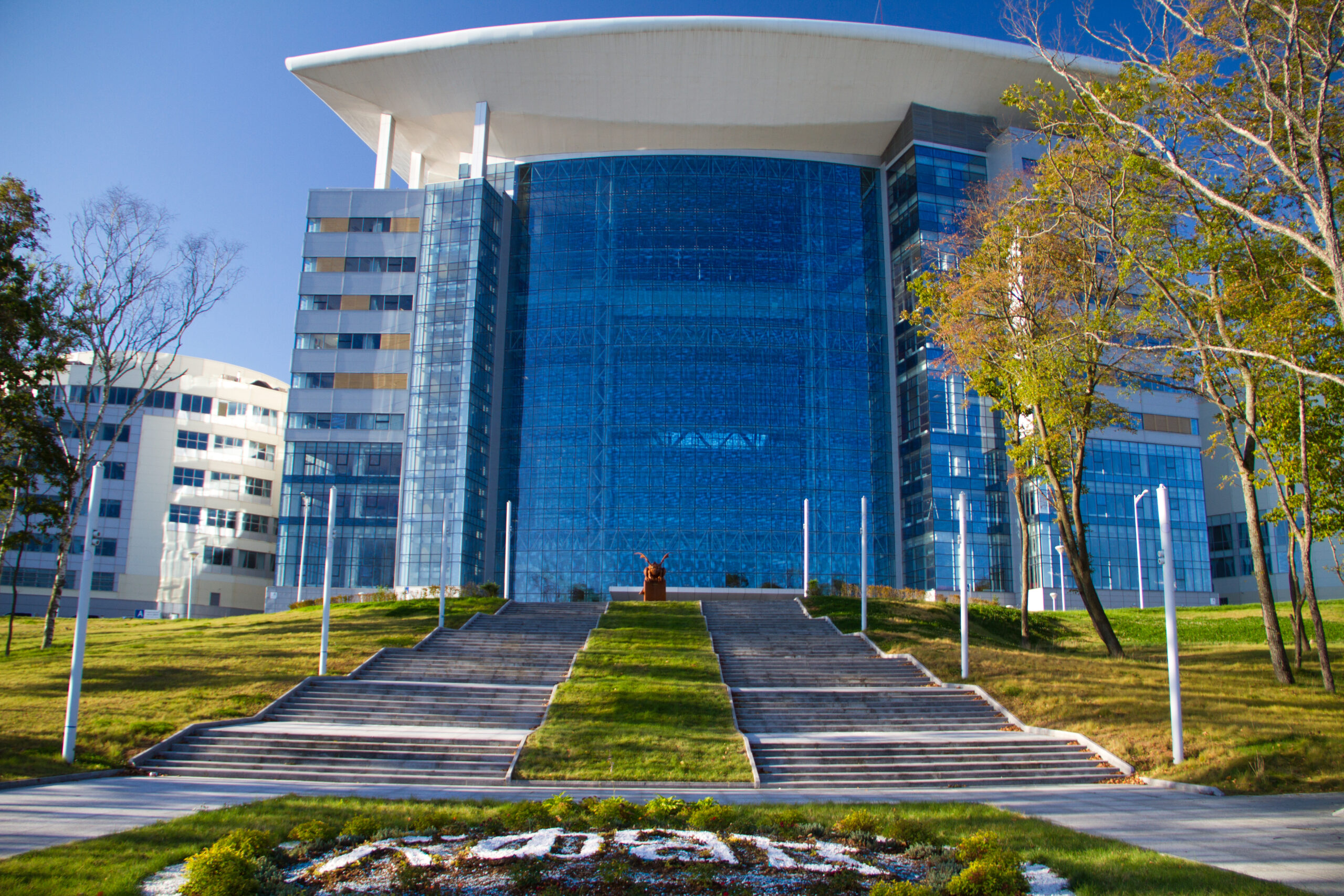 Opening a New Campus in the Russian Far East
Campus Advantage provided four years of consulting services for a new university campus in the Russian Far East. The project was a high-profile initiative of the Ministry of Education to create a world-class institution based on western design and operating standards. Several of Campus Advantage's team members spent six months living and working at the campus in 2014.
The campus is located on Russian Island near the port city of Vladivostok, next to the border of China on the Sea of Japan. Fall classes commenced in September 2013 with approximately 25,000 students. CA's work focused on four main areas: residence life programming, on-campus housing management, international marketing, and summer camps and conferences.
Campus Advantage was first invited to assist with the project in 2010 by the builder of the $7 billion project, who was based in Moscow. During visits to Moscow, CA had the opportunity to meet with several high-ranking leaders in the Russian federal government who were educated in the United States and Western Europe. These individuals were very interested in replicating the feel and atmosphere of western campuses at the new university in Vladivostok with the goal of attracting international students and faculty.
The campus includes over 12,000 beds of new housing. A team of architects from Moscow and the United States worked together with CA's consulting group to design and plan the unit mix, common areas, and amenity spaces throughout the residence halls. This was the first new university built in Russia in many years, and the goal was to incorporate a true residential experience based on western traditional campuses.
Campus Advantage's time in Russia was carefully designed to provide the university with tools that would assist their goals of raising their QS World University Ranking and becoming a world-class institution. The consulting team worked closely with university staff to provide training, policies, and procedures. One of the most exciting tasks accomplished was the development and implementation of the first Resident Assistant program in the country. With help from higher education marketing agency Catalyst, Campus Advantage developed recruiting concepts and materials that led to hundreds of students applying and interviewing to be chosen for the program.
Campus Advantage shared policies and procedures to help the campus create a roommate-matching program and customer-service-based management practices. CA also recommended special programs to assist international students and further advised on methods to increase access for students with disabilities. By putting a summer-turn plan in place, CA provided the university with the necessary tools to handle students moving in and out over a short period of time.
Working closely with Catalyst, CA was able to present the concept of a campus mascot and a university merchandise program. A faculty committee and student organization reviewed several mascot concepts and designs, along with a business plan for launching university spirit-wear and other branded products.
The work Campus Advantage conducted at Far Eastern Federal University provided them with the tools necessary to increase their QS World University Ranking — as well as ShanghaiRanking's Academic Ranking of World Universities and the Times Higher Education World University Rankings — and was very well received by both the Russian federal government and the university. CA worked with Erik Holm-Olsen at the U.S. Consulate in Vladivostok, who stated, "Campus Advantage, from everything I have seen, has been an excellent representative of the American private sector in Vladivostok."
A sampling of accomplishments:
Introduced residence life programming to the FEFU campus
Created a mascot and a university merchandise program
Implemented world-class standards for residence hall management
Provided multiple opportunities to expand conference business at FEFU
Hosted several events on campus for students, allowing the FEFU staff and students to interact socially
Designed furniture and décor for leisure areas in the building