The Blue
Location: Murfreesboro, Tennessee
University: Middle Tennessee State University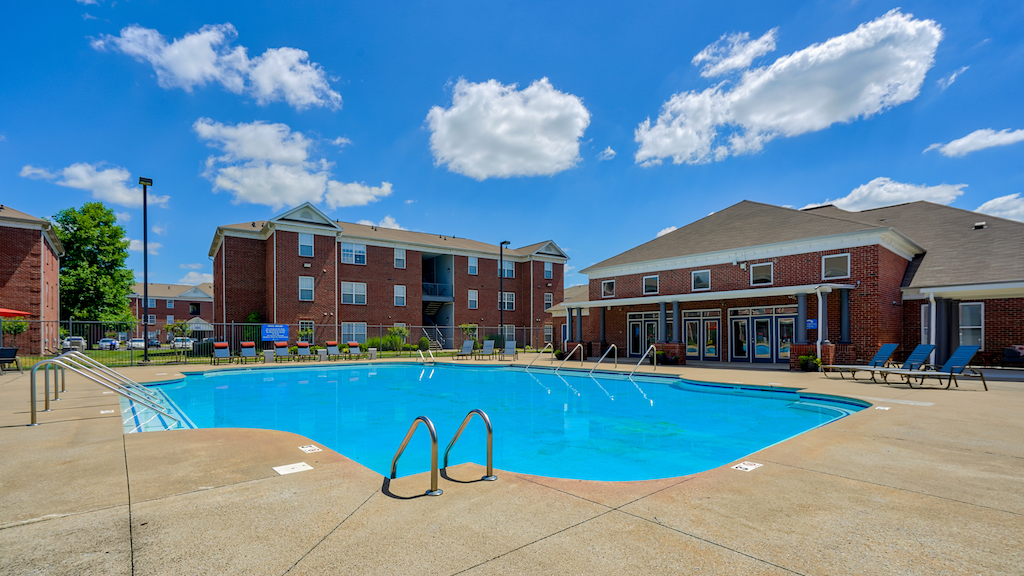 100%
occupancy achieved
2.7%
rental rate increase
6% to 3%
concession improvement
25
four- to five-star reviews on Google
The Challenge
Located near Middle Tennessee State University in Murfreesboro, Tennessee, The Blue is a renovated 200-unit student housing development with 512 beds that encompasses one-, two-, three-, and four-bedroom apartments. Prior to transitioning into the Campus Advantage portfolio in 2019, The Blue was managed by a third-party property management firm that had been awarded all student and multifamily properties owned by Emet Capital Management. After performance concerns surfaced, resulting in a 15% drop in occupancy at The Blue, Emet requested Campus Advantage participate in the RFP process for The Rowan, a sister student housing property in Columbia, South Carolina. After performance stabilized at The Rowan in fall 2019, The Blue was awarded to Campus Advantage.
The Solution
The Blue was a highly distressed asset that required a turnaround in a number of ways — reputation, resident demographic, collections/bad debt, and occupancy/pre-lease. In addition, Emet needed to reduce concessions to align with market trends, as well as needed assistance in focusing on maintenance issues to enhance the curb appeal of the property. Campus Advantage improved performance with increased oversight, provided training to establish a high-quality staff, implemented better maintenance standards, and utilized efficient digital marketing efforts.
Campus Advantage enlisted the help of Catalyst, their marketing partner, to create a brand guide for The Blue as the cornerstone for a number of planned projects: a template website, a series of social media marketing (SMM) and search engine marketing (SEM) ads to push The Blue's digital presence, and search engine optimization (SEO) services to improve positioning in the Google search engine results pages (SERP).
Catalyst also designed various marketing campaigns to produce significant lead generation and increase leases, as well as reputation management with a specific campaign that prioritized reviews pertaining to site visits, prospects, and tenured residents that had renewed their lease with the property. This effort was put in place to ensure that the property's reputation was proactively positive prior to entering move-in in August 2021.
The Results
By fall 2021, The Blue achieved 100% occupancy, and the reputation campaign garnered 25 four- to five-star reviews on Google that spoke impressively to amenities, customer service, location, and staff member highlights. In addition, the property experienced a rental rate increase from $559 to $574, and a 6% to a 3% concession improvement before it was successfully sold.