The Flats at Ridgeview
Location: Las Cruces, New Mexico
University: Burrell College of Osteopathic Medicine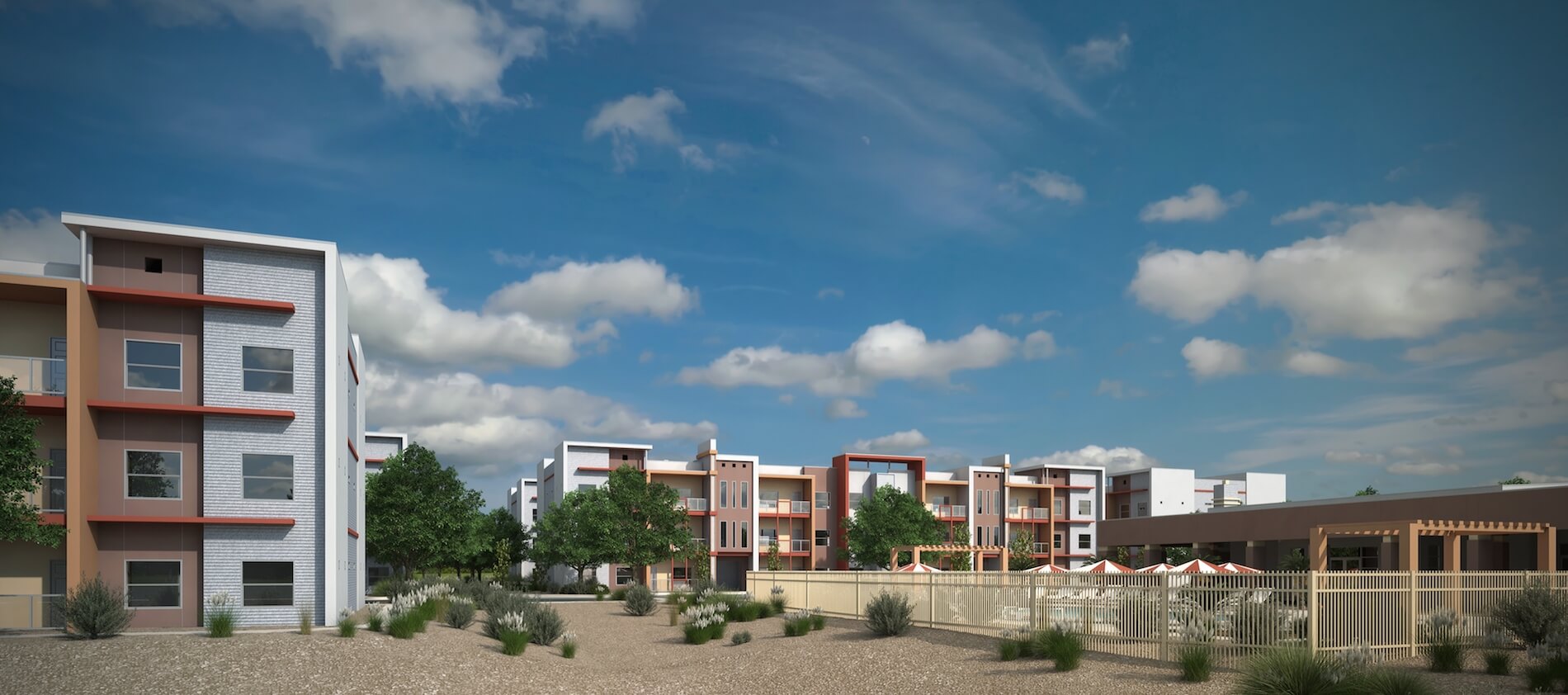 THE CHALLENGE
In September 2017, Campus Advantage Consulting was engaged to perform a market analysis and feasibility study for a new development serving Burrell College of Osteopathic Medicine (BCOM) in Las Cruces, New Mexico. Given the proposed development's prime location, lack of purpose-built housing in the market, and the current enrollment, Campus Advantage concluded that the market had the depth to absorb the proposed project. The final report provided recommendations on an apartment unit mix, rental rates and amenities, and prepared a preliminary operating budget for the project. Campus Advantage was then engaged to perform the initial operations and lease-up of the first BCOM-affiliated housing venture.
THE SOLUTION
Campus Advantage worked closely with the developer to review and optimize the building exteriors, apartment finishes, and the design of the common area amenities. Recommendations were also made on vendor selection, information technology configuration, FF&E specifications, and operational topics such as lease terms, utility structure, and administrative office set-up. Campus Advantage's marketing partner, Catalyst, was engaged to brand the development, which included design of the logo, tagline, marketing materials, and website.
THE RESULT
The Flats at Ridgeview's first phase opened in August 2018 with an occupancy of 95%. Campus Advantage's services transitioned into ongoing property management services, which includes support for property operations and leasing, creation of annual budgets and marketing campaigns, and delivering the Students First® residence life program. The developer is currently exploring the opportunity of developing a second phase of the project due to the success of the first phase.