The Luxx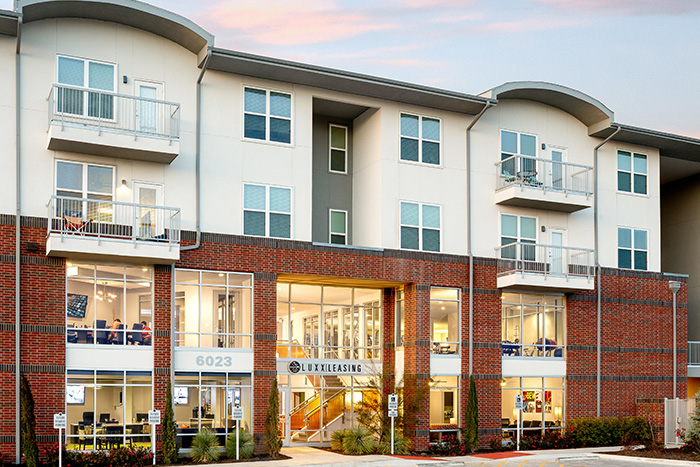 Campus Advantage was engaged by a private developer to perform a market analysis and feasibility study for a new development near the University of Texas at San Antonio (UTSA). Campus Advantage evaluated the on- and off-campus housing market, analyzed historical enrollment trends and future growth at the university, and conducted informal interviews with students to determine the potential demand for a new student housing development. Campus Advantage discovered that UTSA was transitioning from a regional school, serving mostly commuter students, into a major university that recruits students from across the state and abroad. In 2002, their total enrollment was 22,016, of which 62% originated from Bexar County, where the campus is located. Fall 2015 had a total enrollment of 28,787, a 31% increase. Bexar County residents dropped to 47% of the population, and students coming from other counties in Texas increased over 83%, accounting for an additional 6,000 students. International students, as well as out-of-state students, almost doubled as well.
Campus Advantage's analysis included the following:
Market:
An overview of competitive properties in the market
A rate analysis of competitive properties
An overview of new developments in the pipeline
University:
Enrollment trends
Enrollment projections
An overview and rates for on-campus residence halls/apartments
New Development:
An analysis of the proposed site location
Rate recommendations
Amenity recommendations
Operational recommendations
Marketing and leasing recommendations
Proposed unit layouts
An absorption analysis
As a result of the study, Campus Advantage concluded that the San Antonio student market could absorb the proposed project given its excellent location, the lack of a freshman live-on requirement, and the relatively few number of on- and off-campus beds. Campus Advantage knew the market would be very competitive since all nine of the off-campus student housing properties were newer product and offered desirable amenity packages, so extra focus was placed on the unit layouts and unique amenities, including a two-story fitness center and Vegas-style pool area. These amenities made the development stand out from the competition and created a strong level of interest with the students. The property, with 690 beds, opened at 94% occupancy in fall 2014, while the rest of the market averaged 89.6% occupancy. Since the desired occupancy was not achieved in the initial lease-up, the developer hired Campus Advantage to manage the property in May 2015.