The Rowan
Location: Columbia, South Carolina
University: University of South Carolina, Benedict College, and Allen University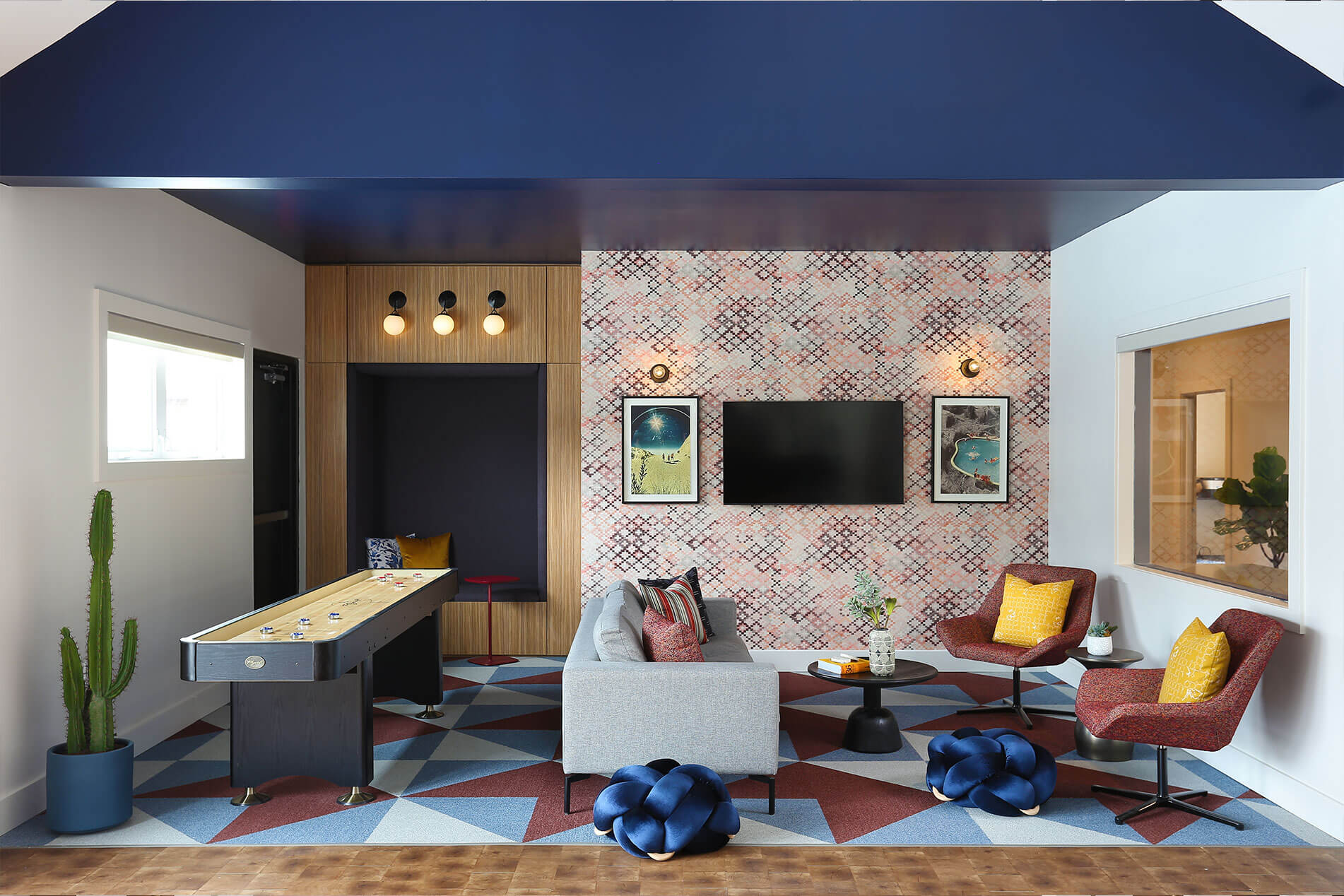 In 2019, Campus Advantage was hired to perform a financial and property due diligence on The Southern at 1051, a 1,002-bed property that was 44% occupied. Phase One of the property opened in 2007, and Phase Two opened in 2008, resulting in the property needing to be renovated. The Campus Advantage Consulting team made recommendations for capital improvements to the unit interiors and common areas, the implementation of a strong leasing and marketing campaign, and the creation of a plan to reposition the property in the market with a rebrand. Campus Advantage was then hired to oversee the property management with a focus on implementing an aggressive marketing and leasing strategy.
Upon being awarded management, Campus Advantage immediately increased the customer service standards and hosted various resident events to begin to build a sense of community. Campus Advantage's Students First® Experience residence life program was implemented, and a resident appreciation week was hosted after the fall 2019 move-in to jumpstart the leasing season and establish a positive reputation for the property.
Due to the global pandemic, Campus Advantage shifted its leasing strategy to primarily focus on digital marketing efforts. These efforts included promoting the property's new name, The Rowan, alongside property renovations, including a clubhouse redesign with a new resident study area, new pool furniture, an updated activity room, and a state-of-the-art fitness center with a CrossFit area and new equipment. Apartment renovations were also completed and included upgraded features such as stainless-steel appliances, hardwood-style floors, shaker-style cabinetry with satin nickel hardware, and designer light fixtures. The Rowan's unique townhome-style apartments were also highlighted, alongside its dedicated shuttle service and highly competitive rates. By fall 2020, Campus Advantage increased the property's occupancy by 15%, and continued to increase it by an additional 27% the following leasing season. As of fall 2021, the property achieved 95% occupancy with a 5% increase in effective rates.