Timbercrest at Carrollton
Location: Carrollton, Georgia
University: University of West Georgia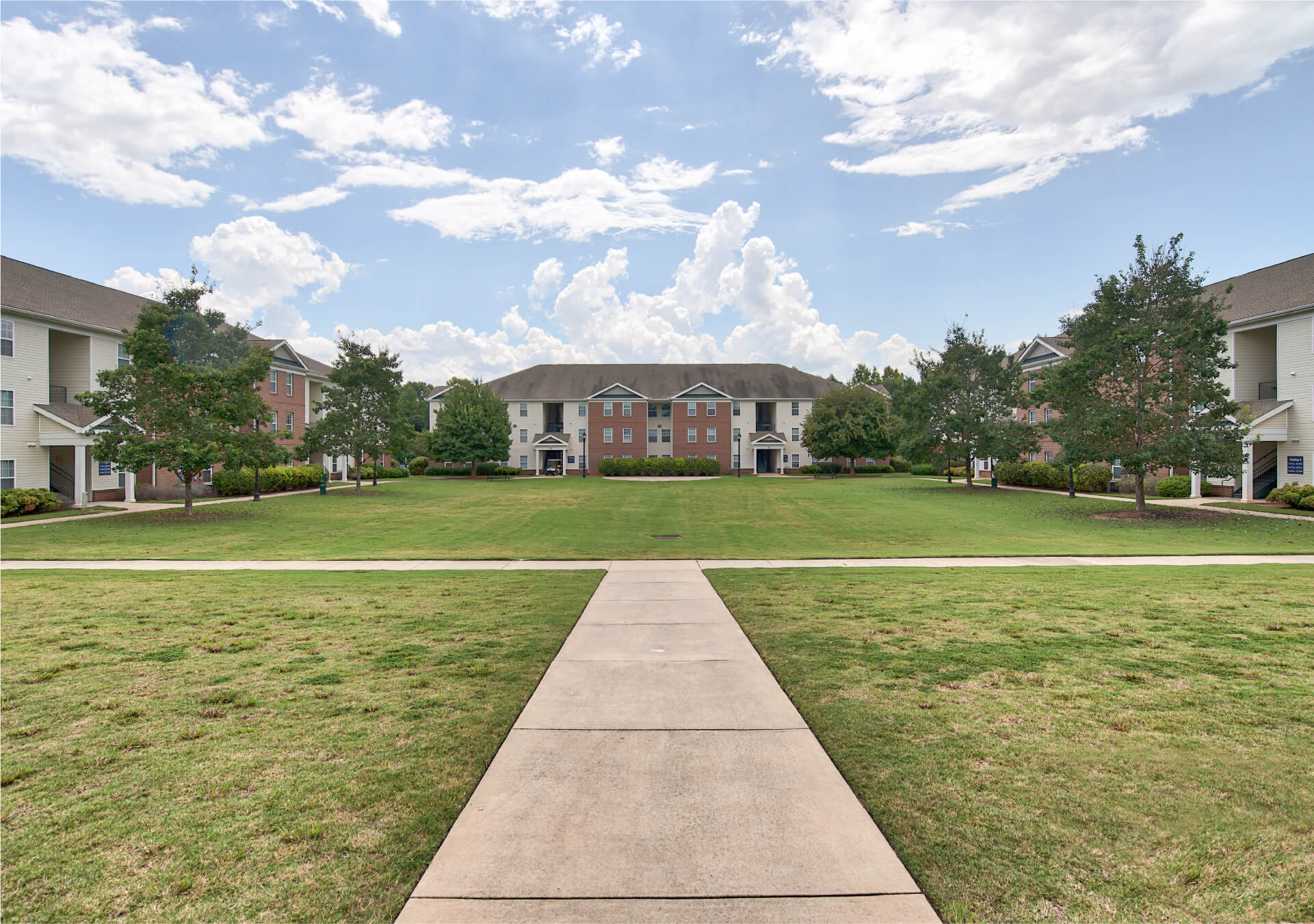 92%
occupancy achieved in 2018
$1,131,081
NOI
3.4
Google rating
The Challenge
Campus Advantage was hired in 2017 to stabilize and rebrand an asset called Flats at 316 — a 240-unit, 792-bed student housing property located in Carrollton, Georgia, that serves the University of West Georgia. At the time of management takeover, the property was bank-owned due to prior owners filing for bankruptcy and suffered from a number of issues, including neglection, low occupancy, and a poor reputation in the market.
The Solution
Campus Advantage brought their professional operations team on site and worked closely with their marketing partner, Catalyst, to rebrand Flats at 316. Because the market was faced with reduced enrollment at the University of West Georgia during this time, Campus Advantage opted to stabilize the asset with a key leasing strategy. By introducing a hybrid occupancy model, the property offered both conventional and student leases, which allowed the site to achieve desired occupancy, especially as the Carrollton area was experiencing an increased number of young professionals moving to the area. This was accomplished with introducing a conventional model unit and redesigning the website to showcase options for both students and professionals.
Per the sale, Flats at 316 needed a new name and brand in the market. Catalyst chose Timbercrest at Carrollton to reflect the lush, forested landscape surrounding the property, as well as a nod to the school's mascot, the UWG Wolves.
In addition to renaming the property, Catalyst created a new logo, a brand guide, a website, and marketing collateral that all incorporated a new color palette of blues, yellows, and greens inspired by nature with a pop. Catalyst also strategized a brand reveal campaign to reintroduce the property to residents and prospects, which was held at the beginning of the spring 2018 semester.
The Results
Timbercrest achieved 92% occupancy — a historical accomplishment for the site as the market only achieved 73% in the same season. In September 2017, this site had only achieved 52.02% occupancy.
The property successfully sold in February 2022 for profit, which was not expected due to the type of asset this was with it being bank-owned. The bank had hoped to recoup the original cost of the investment; however, the site sold for profit, which was the most desirable outcome for this client.
In 2017, the net operating income (NOI) was negative at $90,000. As of December 2021, just before the successful sale of the site, the NOI was $1,131,081. The average rent rate at takeover was $429, and by February 2022, it was $432. In addition, Timbercrest achieved a 3.4 rating on Google with more than 243 reviews.