Catalyst: Brand Magnetism
Posted on January 13, 2017 | by Campus Advantage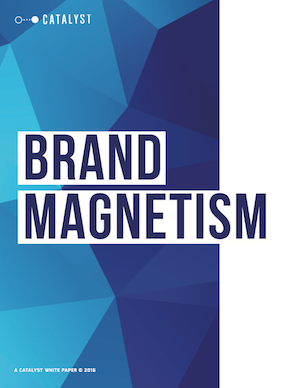 Download the White Paper today!
Learn About the Benefits of an Exceptional Brand
Branding. The term alone evokes a myriad of thoughts, definitions, and even feelings. Our marketing partner Catalyst has seen great brands defined and redefined, seen company cultures come to life, witnessed new launches leading to customer engagement, and products launched into the marketplace that evoke national appeal.
What does all of that mean to you, charged with growth in the student housing business vertical? Clarity. Confidence. Stability. Growth.