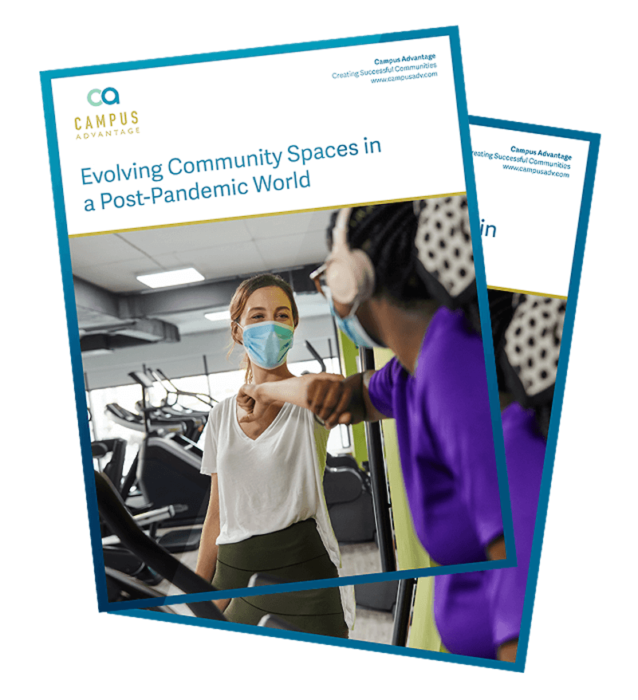 Evolving Community Spaces in a Post-Pandemic World
2020's COVID-19 pandemic forced student housing owners, developers, and operators to significantly alter amenities, common areas, and operations to fit ever-changing protocols and resident needs. As 2021 rolls onward and the country is faced with lingering unknowns surrounding the vaccine and social distancing requirements, Campus Advantage has learned a lot that will be implemented this year to keep necessary amenities clean, property technology up-to-date and efficient, and ultimately provide the respite that a student housing community should be during these times and beyond.
In this paper we share practical tips for:
Implementing long-term amenity solutions that are convenient for residents and affordable for the property
Amplifying spaces to account for delivery and rideshare services
Updating technology to create a cleaner and more accessible living experience
And more…
Evolving Community Spaces in a Post-Pandemic World
Download our free white paper today!