Leasing Up a Development in a Market with Multiple Deliveries
Posted on September 20, 2019 | by Campus Advantage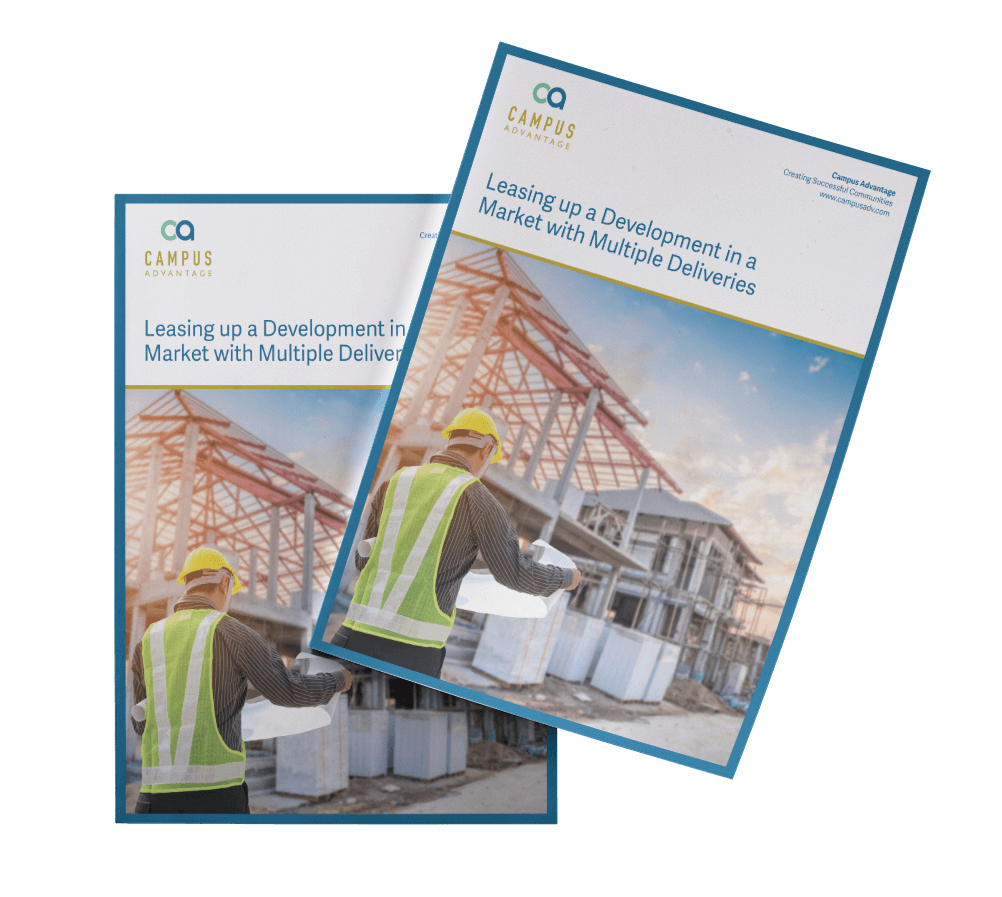 Download our free white paper today!
The student housing industry is thriving, and many investors are looking to diversify their investment portfolios by expanding into the niche real estate industry. As the space continues to attract more investors and enrollment continues to grow at most universities, developers are racing to locate the best development sites in tier-one markets to yield the highest returns. Locating a perfect development site is by no means an easy feat, yet it is becoming more frequent for multiple development projects to deliver at the same time within the same market.
Leasing in a market with multiple new developments can be very challenging. But with proactive planning and deploying the steps discussed in this white paper, you will be able to differentiate your project in a very competitive environment.
You'll learn:
Timing is critical and location is key
How brand ambassadors can be your best social media influencers
How to be innovative with digital marketing
Why the resident experience should be highlighted