CAMPUS ADVANTAGE ANNOUNCES NEW VICE PRESIDENT OF BUSINESS DEVELOPMENT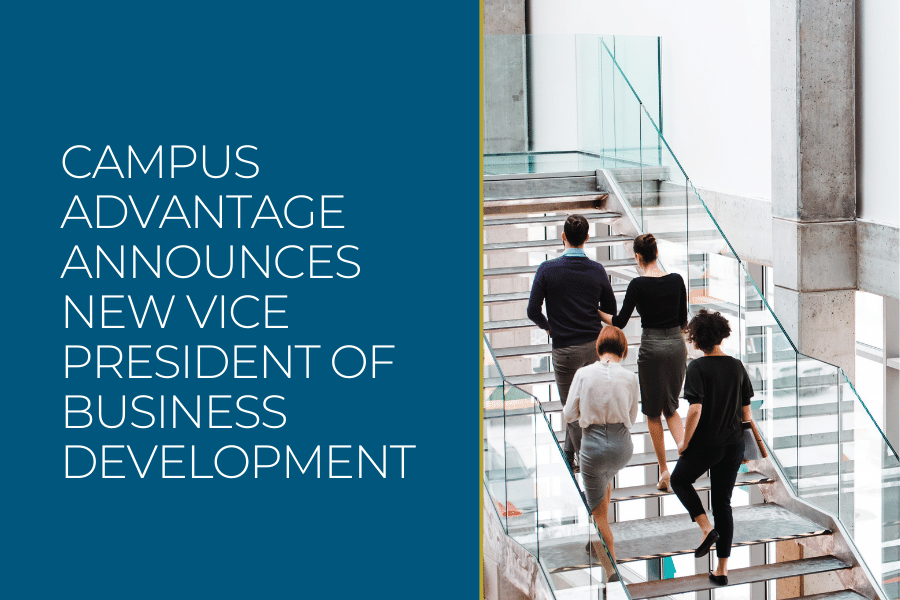 Student Housing Industry Veteran, Dena Costello, to Manage New Business for Third-Party Management and Consulting Platforms
Austin, Texas, August 3, 2022 — Campus Advantage®, an industry leader in student housing property management, consulting, and investment management, today announced the hiring of student housing veteran, Dena Costello, as Vice President of Business Development.
In her role, Costello will be responsible for driving new revenue for Campus Advantage's third-party management and consulting platforms. She will be a part of the executive leadership team and take a lead role in sourcing and developing new client relationships with investors, owners, developers, colleges, and universities to provide student housing management and consulting services while also nurturing existing client relationships.
Costello brings more than 20 years of real estate industry experience to Campus Advantage, which includes student, multifamily, commercial, consulting, new development, and operations. She most recently served as Director of Operations at Yugo, where she was responsible for new business development and overseeing the success of more than 10,000 units and multifunctional commercial spaces throughout the nation, encompassing an asset portfolio of more than $500 million. Her other experience includes strategic planning with organizational and vertical leadership to achieve company goals and visions, data analysis and interpretation of market insights and vulnerability within the student and multifamily industries, and identifying and developing new partnership opportunities.
"It is a tremendous opportunity to have been selected to collaborate with the most professional, dynamically motivated, and cutting-edge team in the property management industry," said Costello. "I'm looking forward to working together to continue Campus Advantage's mission of creating successful communities through new business development, strategic initiatives, and client outreach as we continue delivering top-notch financial returns, highly rated client satisfaction, and consistent property management services with outstanding products and results."
"We are thrilled to have Dena join our executive team at such an exciting time for Campus Advantage and for the overall student housing industry," said Beth Pinder, COO. "Her professional experience and intelligence combined with her drive and passion are a perfect fit for our business strategy and our culture — a true talent and a welcome new dimension to our company."
About Campus Advantage
Campus Advantage® is a real estate investment management firm fostering financially prosperous, higher education student housing communities through its acquisition, property management, revenue management, marketing, and consulting services. Since its founding in 2003, Campus Advantage has been creating successful communities that provide rewarding living, learning, and career experiences, and as a result has become one of the fastest growing private student housing companies in the nation. The company's asset acquisition and management strategies combined with its dedication to residence life and student development have made Campus Advantage one of the largest student housing and property management companies in the United States. We believe the Future Lives Here. Learn more at www.campusadv.com.
Media Contact for Campus Advantage
Dan Oltersdorf | Chief People Officer, Campus Advantage
Christy McFerren | President, Catalyst
[email protected]