Remaining Competitive as the Value Option in Rapidly Growing Markets
Posted on December 10, 2019 | by Campus Advantage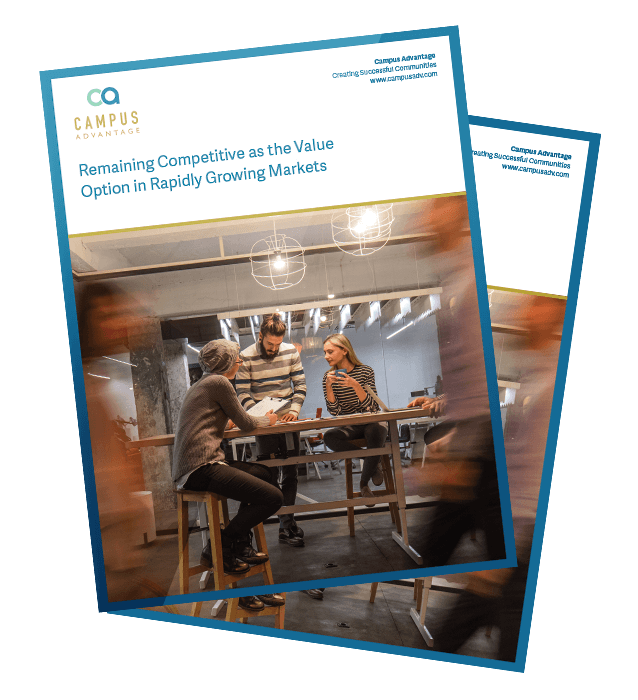 Download our free white paper today!
In the student housing industry, it is inevitable that new supply will continue to deliver until space no longer permits. Despite increased market saturation and warnings of the risk for lower achievable occupancy, new development projects continue lining up for delivery. The thing to remember is value properties can take a unique marketing approach to benefit from the new developments instead of being concerned about saturation risks. Understanding the supply pipeline and future market fundamentals are key to creating the right strategic leasing strategy that capitalizes on market changes instead of reacting to them.
In this white paper, gain insight about how, with the right planning and capital strategies, properties with rental rates in the lower or middle price range of the market can position themselves to still achieve occupancy and revenue growth goals by capitalizing on the influx of new supply.
You'll learn:
Why capital improvements are necessary
How a rebrand or marketing campaign renews a property's presence
Why partnering with local vendors is smart
The benefit of investing in residents
How to drive rates and maintain the position as a value option