Why Integrated Marketing Is the Key to Successful Student Housing Property Management
Posted on May 8, 2019 | by Campus Advantage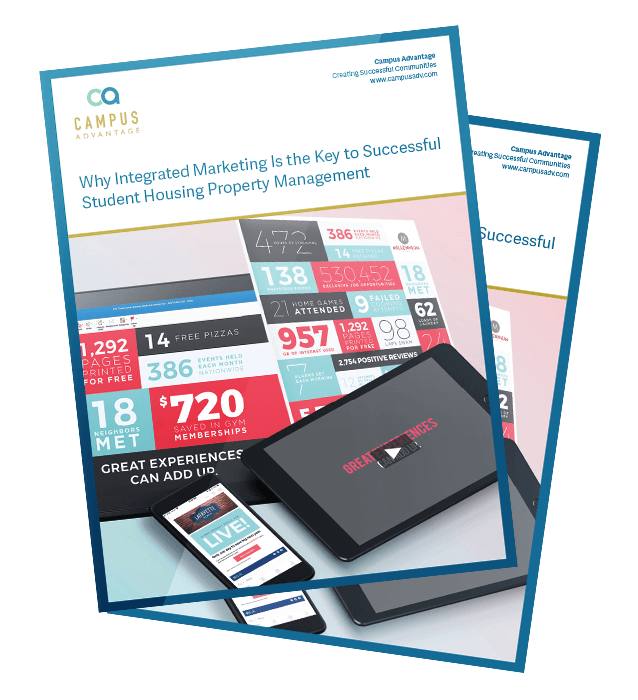 Download our free white paper today!
Execute Marketing Campaigns that Drive Revenue
Integrated marketing, a holistic approach to communications that relays consistent, tailored messages across multiple platforms, is key for every single property in your portfolio — especially when you consider the wide variety of media with which student renters engage. This marketing approach relies on streamlined and compelling campaigns that are seamlessly executed as well as data-driven, so you can reach Generation Z audiences on the platforms they're already using. When properly carried out, integrated marketing campaigns lead to increased lease-ups and renewal rates and, ultimately, ROI for owners, investors and operators.
Download our white paper to learn more about how you can apply Campus Advantage's time-tested approach as a student housing property management company to integrated marketing techniques for your own property. You'll learn:
The secret to developing successful integrated marketing campaigns
How to create unique offers that appeal to students
How to integrate consistent messages across various platforms
The importance of tracking campaign results