15 Reflections on Business, Leadership and Student Housing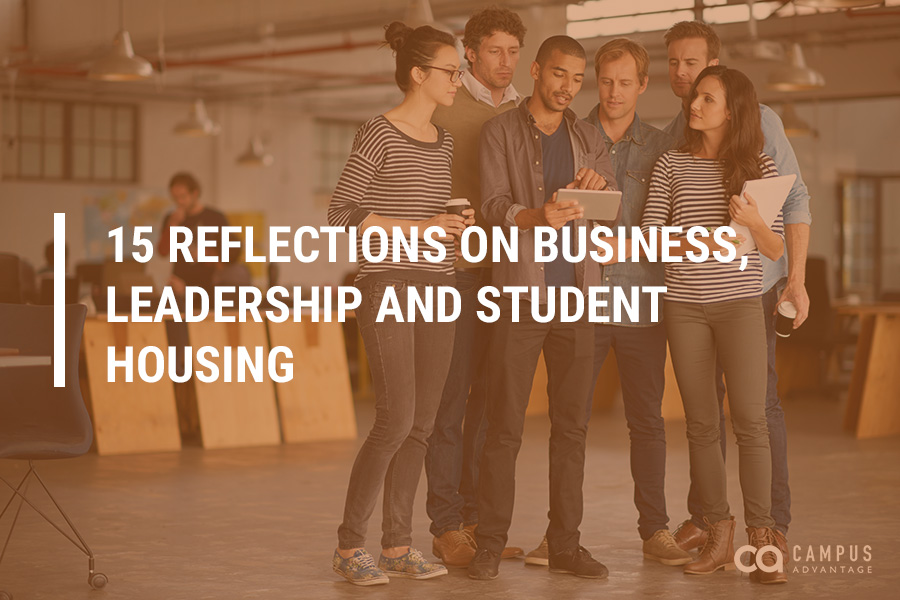 By Michael J. Peter, President and CEO of Campus Advantage
This year, Campus Advantage celebrates its 15 year anniversary. As I reflect on how far we've come as a company, I'm filled with pride regarding what my team and I have accomplished together. In the last 15 years, I've seen this company grow into something I truly never could have imagined at its inception, and I'm grateful for all of the people who contributed, and continue to contribute, to our success and growth throughout the years. Since founding Campus Advantage 15 years ago, I've learned a lot about not only student housing, but also management and how to work with teams you believe in to achieve business goals. What I love about the student housing industry is that it's dynamic and keeps you on your toes — and it's full of learning opportunities and chances to be better. And these past 15 years have provided no shortage of lessons learned: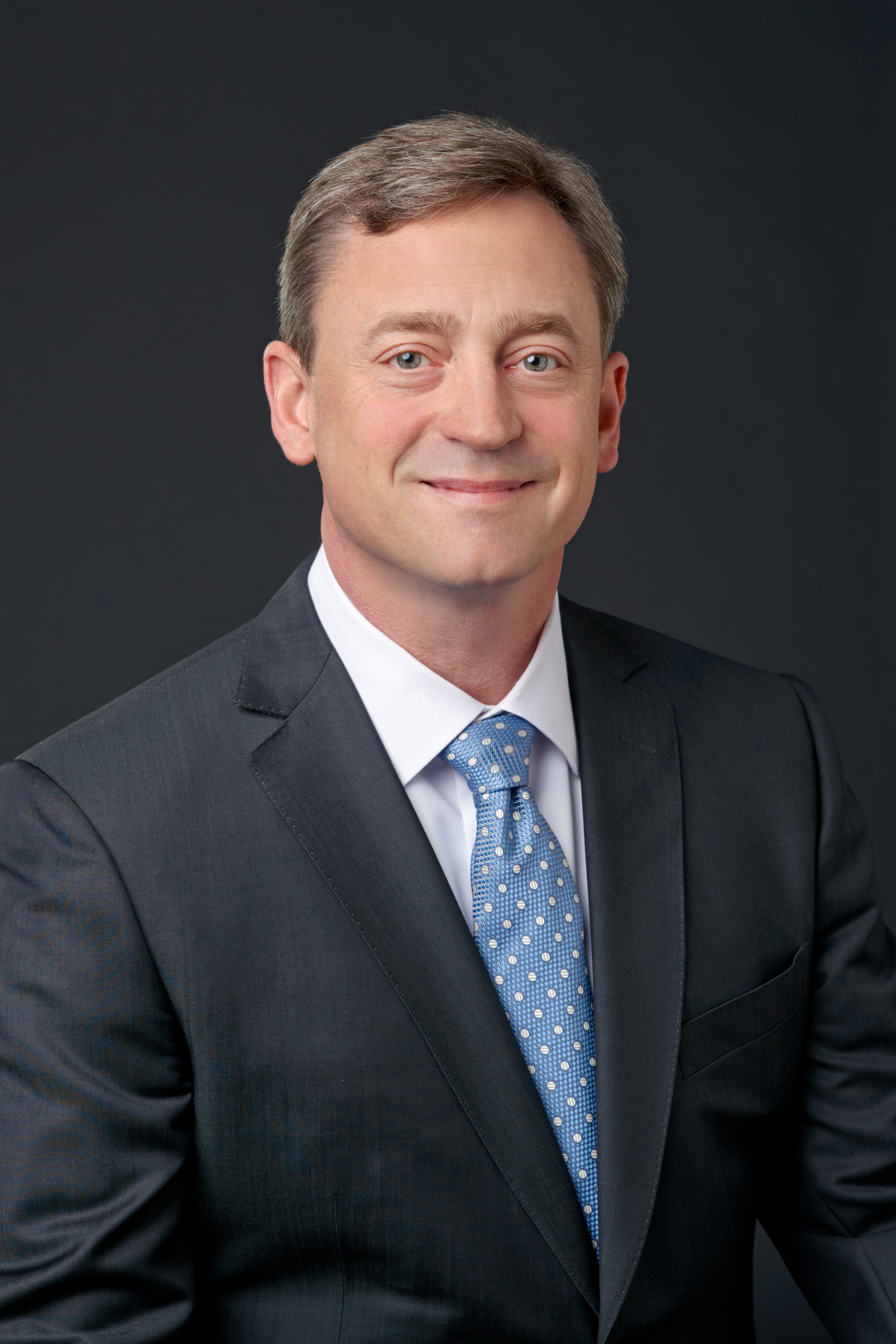 Surround yourself with value driven individuals that are committed to the industry and are interesting, dynamic, and trustworthy people. Do that, and you'll see the company evolve and improve.
Strive to be a coach, not a leader. Develop a plan, surround yourself with great teammates, and then stay out of their way and let them do what they're capable of doing, while constantly challenging them to improve.
Always be open to altering, adapting and learning for the betterment of your team and the betterment of yourself.
Never be the smartest person in the room. Really.
Stay in contact with the people who got you to where you are.
Develop a strategy and develop established metrics, then measure your success against that strategy and those established metrics. Don't ever assume that knowing your craft is enough — go out there and gather data to find out.
On that note, understand the difference between strategy and tactics. You can take care of tasks all day, but if you don't ever return to WHY you're doing those things every once in a while, you will lose track.
Don't tolerate mediocrity. Strive for excellence, and encourage staff to do the same.
Have a solid vision for the company and have a solid vision for yourself.
Realize that a not-to-do list is just as important as a to-do list. Learn to delegate so you can allocate spending time with your family.
Never allow yourself to fall into the trap of thinking that you really know what you're doing.
Learn the difference between having a skill and running a business. They are two very different things.
Know your weaknesses and shore up around them.
Identify how you can give back in a meaningful way. Build relationships with the organizations who speak to who you are as a company and will have the biggest impact.
To be a good corporate citizen, it's important to do something for others along the way. Every organization should consider it a responsibility to give back.
These lessons, which I see embodied in our Campus Advantage team members every day, have propelled our success over the last 15 years. We've acquired $1.6 billion dollars to date, and that was through organic growth. We had to operate smart and anticipate problems before they occurred in order to attract capital, and that spirit has stuck with us to do this day. In the future, I see Campus Advantage securing additional acquisitions and development, while continuing to grow our portfolio of third party managed and owned assets. But more importantly, we will continue to make a positive impact in the lives of hundreds of thousands of college students by providing them a home where they can grow and learn as they become who they are meant to become — personally and professionally. The field of higher education and student housing is a vibrant space that naturally provides the opportunity to grow. At Campus Advantage, we will continue to seek ways to change, grow and become better, all the while surrounding ourselves with a team that celebrates each other's achievements. Cheers to 15 years, and cheers to 15 more to come.