Chenoa Anderson Epitomizes Hard Work, Commitment, and Passion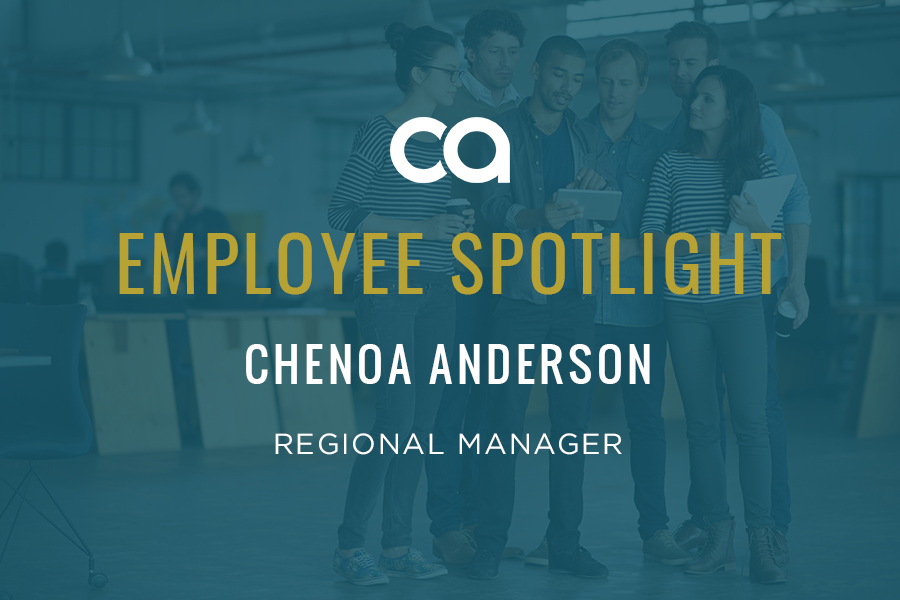 Chenoa Anderson is the current regional manager of Burnham 310, Flats at ISU, and The Domain at Columbia. Once upon a time, Anderson was the general manager for Burham 310. She has been successfully overseeing this property for ten years, becoming a Campus Advantage team member when the property transitioned back in 2016. Anderson has not looked back! She enthusiastically shares her love for her team, her passion for her job, and the joy she finds in helping residents, plus what song gets her through her toughest days.
Describe your current role at Campus Advantage.
I just moved to a regional position, which I'm very excited about. I'm still learning that position, but in my general manager experience, we drove success for the company, whether it be in leasing, operations, or resident satisfaction. I bring that mindset to my new regional role, as well, but for all of the properties in my portfolio.
What first attracted you to working for Campus Advantage?
The people. I have been around multiple property management companies. What I found most intriguing about Campus Advantage was the friendly, relatable, and engaging vibe from the team. Everybody, from senior leadership to the general manager, is engaging and welcoming, which is rare for a company.
What is one of your favorite moments at Campus Advantage thus far?
Turn period tends to be my favorite time at work in general because it's a time you get to bond with your team. I see a lot of camaraderie come out of it. If you think about moments I remember, that's where they always stem from.
What motivates you to get up and come to work every day?
I love what I do. If you don't love what you do, you won't want to come to work. I love the people and the residents I work with every day. I love most aspects of my job, and that certainly motivates me to come every day and give it my all.
How do you empower your team to go the extra mile? What motivates you to go the extra mile?
For me and my team, it's ownership (buying into what we're doing). You can't just tell people to buy in, you have to buy in yourself. Work with your team; work alongside them. Don't ask them to do things you wouldn't do yourself. If you get your employees to buy-in, they will be empowered.
Thinking of your most successful peers or teammates, what characteristics do they share?
Most of them share passion and dedication. They are dedicated to getting the job done well and passionate about the general goals we share, which is very encouraging for me as a team member.
If you had to choose one company value that best represents you, what would it be and why?
Passion or integrity. I'm very firm about doing the right thing. I'm also passionate about everything going as well as you can make it go. It doesn't matter if I'm doing a small or big project, whether it's operations, leasing, or marketing — it should be done to the fullest extent.
If your life had a soundtrack, name one song that would be on it.
"Lovely Day" by Bill Withers. No matter what's happening in the day or week, we have to look at the bright side, and for me, this song is the embodiment of that. I think about that sentiment often in my daily life. When bad things happen, you always have to look to the positive to get through what's going on.