Connect It or Forget It: Wireless Rules in Student Housing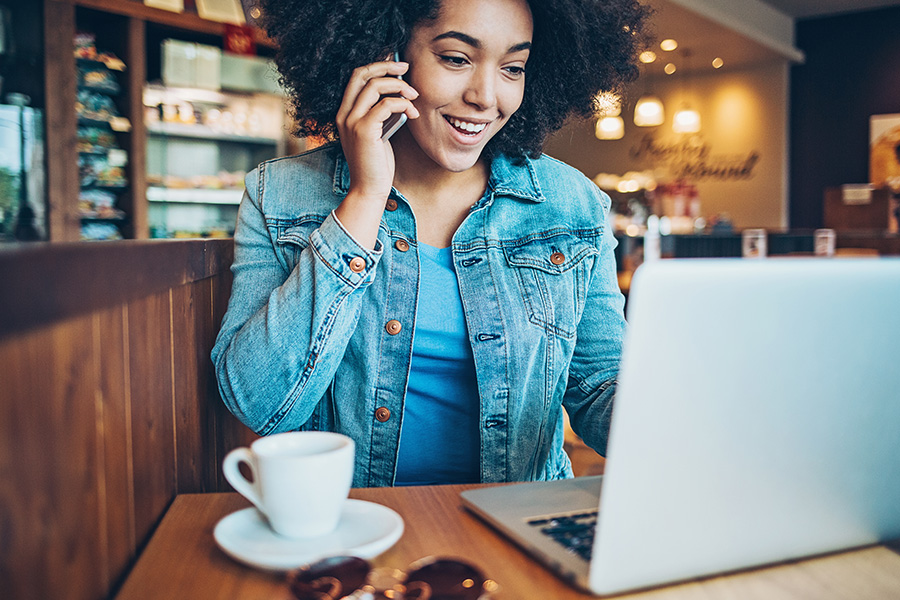 Today's student is connected.
According to Pew Research, 80% of college students own a smartphone, and the FCC reports that a full two-thirds of millennials live in wireless-only households. With the proliferation of online video and the ubiquity of social media and online communication, it likely goes without saying that reliable, fast wireless access is a must-have in student housing. While slow internet may seem like a problem of the privileged, downtime can affect a student's ability to study or turn in assignments on time, thus low-performing wireless networks can negatively affect both student performance and a property's reputation. Yet, just a bit of pre-planning and proactive communication can help property management staff keep students connected and happy throughout the year.
Occupancy Affects Connectivity
Bandwidth fluctuates with occupancy rates. If, for example, your property has hit a 100% occupancy rate for the first time, it's likely that your wireless bandwidth needs will increase over the previous year.  Consider performing a yearly review during turn to ensure your property has adequate wireless access. If you are uncertain your wireless speeds will meet resident demand at move-in and you are unable to rectify anticipated issues in time, prepare students for the possibility of slow internet connectivity by proactively communicating about anticipated shortfalls and providing a projected timeline for updates.
Prepare for Plan B
While 100% wireless uptime is ideal, devices can fail and downtime will happen. Because 30 minutes can make or break a student's ability to turn in an assignment on time, property managers concerned with high customer service will ensure residents have options, and are aware of those options, if wireless goes out in their unit.
On-site backups – Typically, each building in a property and the leasing office are on separate wireless networks. If your property is not already configured in this manner, consider some changes. Residents should have easy access to onsite wireless if service in their unit is unexpectedly down.
"In the Neighborhood" options – Have a list of close-proximity coffee shops, bookstores, and other commercial properties with free wi-fi at the ready. Should the worst happen and onsite wifi is completely disabled at your property, property management staff should be prepared to direct students to vetted, reliable offsite options for wireless internet access.
On campus connections – While tenured students are likely to know where wireless access is available on campus, staff should be prepared to direct residents to connected locations on campus, such as the library or student union.
Communication protocols – To ensure residents are able to quickly and seamlessly find wireless access if service fails in their unit, ensure students are made aware of onsite backup options, such as an onsite study hall or the leasing office. Information regarding connected common areas on the property should be included in move-in materials and reminders should appear via features in your property newsletter. Additionally, proactive email or text messages should be sent to residents to communicate outage events. Ensure property staff is trained to send alerts about outages and backup wireless access options, so residents don't have to call to complain about issues.
Evolving Technology, Evolving Expectations
Connected home features such as smart thermostats and lights, keyless locks, and wireless speaker systems are quickly being introduced in new and refurbished student housing units, presenting new load on wireless networks, while simultaneously offering new convenience, cost management and security options for both students and property management. Property owners are smart to keep an eye on these trends, and ensure that infrastructure is in place to support the growing demands and expectations of today's student.