Employee Spotlight: Ally Castanon Knows Her Numbers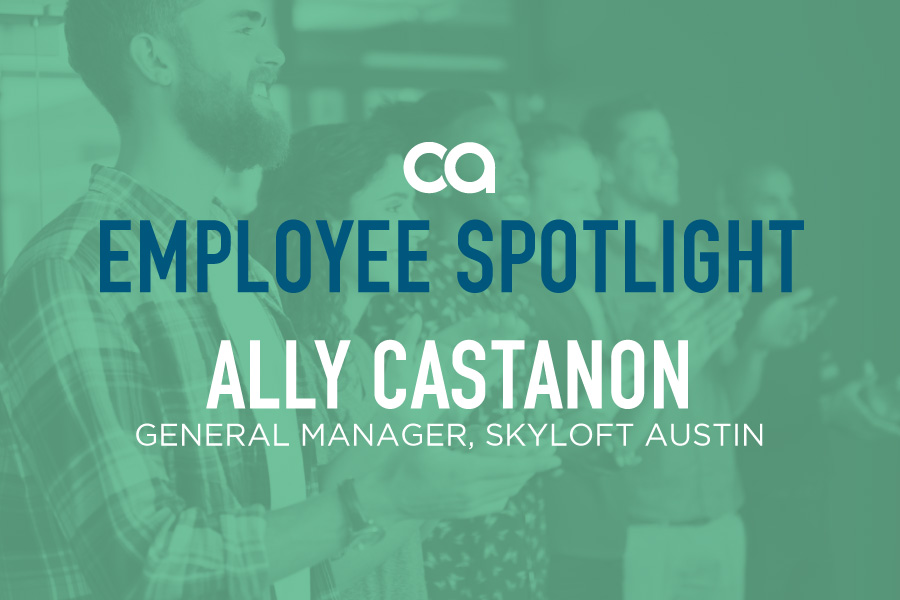 Ally Castanon loves working with students. And, as the General Manager of Skyloft Austin, she's looking forward to having more students on site beginning with Fall 2018 move in. Until then, though, she has her hands full with all of the details of lease-up (in property management terms, that means finding or acquiring tenants). A self-described "numbers person," she has her eye diligently set on those leasing numbers. Yet she was kind enough to lend us a bit of her time to talk about her experience working with Campus Advantage.
Tell us a little bit about your tenure with Campus Advantage.
I've been with Campus Advantage for going on three years.
I started working in student housing as a community assistant years ago, but wanted to learn more about the numbers side of the business. When I started with Campus Advantage in 2013, I came in as an Accountant. Ultimately, though, I've found that my heart is in operations, so I'm really happy to be back in the role of General Manager. That said, my time in corporate accounting has helped me on the operations side by smoothing out and expediting some of my decision making.
What first attracted you to working for Campus Advantage?
I was new to town, and having a student housing background from when I was younger, I knew student housing was an area that excited me, so I was looking for something in that field.
What ultimately attracted me to Campus Advantage, specifically, was the culture. Working with students is vibrant and exciting, and at Campus Advantage, the students themselves are a huge part of our culture. But I think hiring amazing talent is where it starts. Hiring a great team creates the dynamic in your workplace. At Campus Advantage, that dynamic is very positive — and often hilarious. We have this "Mojo" value, and it is real. We have really fun, funny people here. We take our jobs seriously, but we have fun doing it.
In a few words, describe what your team does for Campus Advantage.
We're an initial operations property – unofficially called a lease-up. Our property is under construction, and our goal is to lease up to 100% before we open. While there are a lot of different aspects of my job that I love, the branding has been my favorite part. Creating the image of the property is really important, and really involved. I didn't expect to fall in love with it, but it's been a really exciting part of my job.
What three words best describe you (inside or outside of work)?
For me personally, I'm not different inside versus outside of work. The three words I'd use to describe myself are:
Creative
People Person
Busy – if I get bored, I find a reason to be busy
What are you doing to ensure that Campus Advantage remains a leader in the student housing market?
I think hiring amazing talent is key. My part is to find great talent, help them understand the benefits and opportunity of working here, coach them and help to promote them.
Having great relationships with property owners is also critical, and is a consistent part of my focus.
What motivates you to get up and come to work every day?
For me, it's staff. I look forward to seeing my employees, hearing about their lives. And then I take a look at the numbers.