Employee Spotlight: How Roger Brings "MOJO" to the Team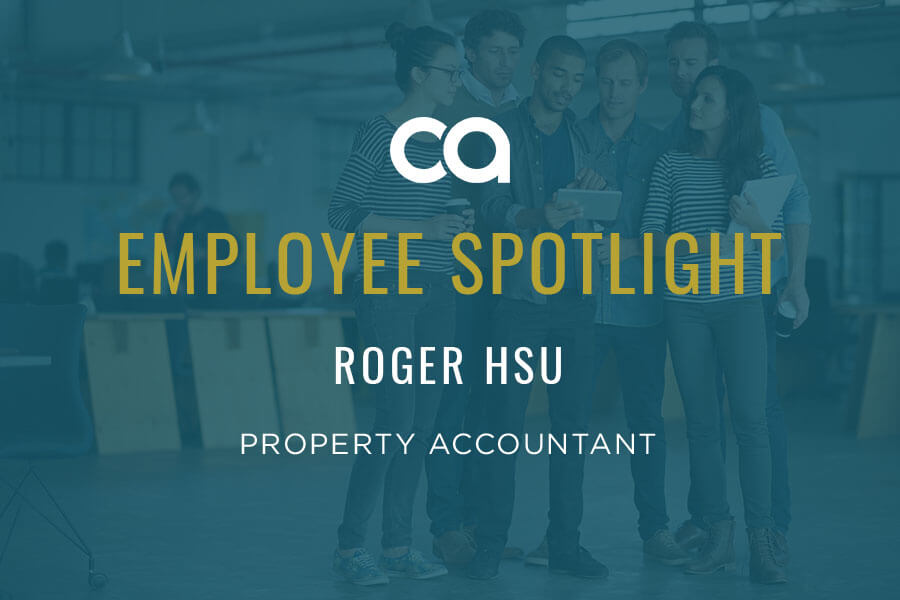 This month, we're pleased to highlight Roger Hsu, Property Accountant at Campus Advantage who joined the company just shy of 20 months ago. We had the opportunity to interview Roger and learn more about him and the excellence-driven approach he brings to Campus Advantage every day.
Describe your role at Campus Advantage.
My role consists of supporting and assisting our operations teams on site by offering accounting and financial guidance and review. I also provide support in the creation of Capital Expenditure project codes based on property needs. As a team, we are always on the lookout for how we can improve processes.
What does your team do for Campus Advantage?
Our responsibility is to make sure our properties are in a good financial position, both operationally and on our financial statements. As a department, we focus heavily on accounting support and monthly journal entries to maintain a healthy financial statement. We also help with processes or questions properties may have regarding some of the accounting and housing software we use.
What three words best describe you (inside or outside of work)?
Low-key
Supportive
Positive thinker
If your life had a soundtrack, name one song that would be on it.
"Feel it Still" by the indie rock band, Portugal. The Man.
What is one of your favorite moments at Campus Advantage thus far?
It's more a collection of moments than one moment in particular. Throughout my time here, I've become a go-to in helping other accountants learn the ropes; a safe place where they can go to ask questions or learn how to execute process more efficiently. Growing into that role has been the culmination of many experiences, and it has been so rewarding for me.
What are you doing to ensure that Campus Advantage remains a leader in the student housing market?
In my role, and as a department, we're keeping up with rules and regulations and keeping open lines of communication between the home office,  properties and ownership groups to ensure our work is up to the standards that we as a company strive to maintain, (and exceed) each month.
If you had to choose one company value that best represents you, what would it be and why?
Definitely MOJO (what we call our secret sauce of fun, charm and charisma). MOJO to me means a sense of confidence, a sense of swagger. I think I embody this, and it helps me bring my best work to the team.
Thinking of your most successful peers or teammates, what characteristics do they share?
They have efficient and effective communications between all levels of the company, and an open-mindedness for improvement. In parallel, they are adaptable and strive to create a great work environment.
What motivates you to get up and come to work every day?
The thought that every day is a new day, a new opportunity, and that there's more to learn. My approach is to live life as it comes.