EMPLOYEE SPOTLIGHT: MARIANNE FARRINGTON IS YOUR OFFICE MOM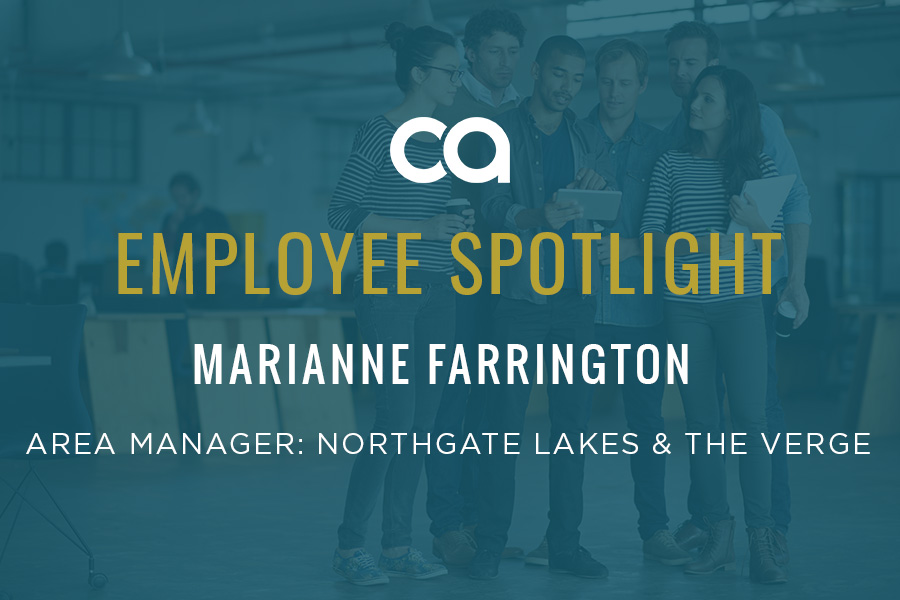 Working for nearly five years with Campus Advantage, Marianne Farrington has seen it all. Her current role as Area Manager of both Northgate Lakes and The Verge in Florida allows her to ensure the properties are succeeding, while preserving Campus Advantage's culture with her self-proclaimed "feisty" personality. As the resident "office mom," Marianne pushes her team to do their best work while offering encouragement and advice. We stole a moment of her time to discuss why she loves her role at Campus Advantage and considers herself one of the luckiest people she knows.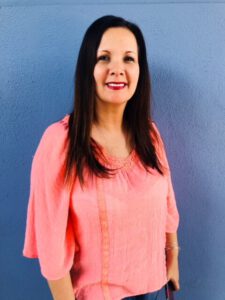 How would you describe Campus Advantage's culture?
Family. You aren't just another number or employee. Campus Advantage takes the time to get to know people. They help when needed; they give advice. They want everyone to succeed. They are great teachers and great leaders, and empower employees to do their best.
If you had to choose one company value that best represents you, what would it be and why?
Passion – I am very passionate about my job. My number one goal is to make sure the property is succeeding. It's not just a job or a paycheck for me. It's my life.
What are you doing to ensure that Campus Advantage remains a leader in the student housing market?
Being Area Manager in Orlando, I'm the front line in showing the community what Campus Advantage is all about, introducing them to our staff, and illuminating our culture. I strive to present our properties and brand in the best light, while providing exceptional community and customer service. 
What first attracted you to working for Campus Advantage?
When Campus Advantage offered me a job, I felt so lucky to become a part of the team because they are incredibly passionate about student housing.
What three words best describe you?
Committed – I'm a loyal employee. I give 100 percent.
Persistent
Feisty — I am bossy, but in a good, fun way. I'm firm but fair.  I respect my staff, and my staff respects me.
If your life had a soundtrack, what's one song that would be on it?
Roar by Katy Perry or Like a Rockstar by Pink.
What is one of your favorite moments at Campus Advantage thus far?
The purchase of The Verge. When I first started my career in student housing, I began as a Leasing Agent at The Edge (now known as The Verge), and I immediately fell in love with the market. Within 11 months I moved up from Leasing Agent, to Leasing Manager, then to Assistant General Manager and within 2 more years I was promoted to General Manager at Northgate Lakes. When Campus Advantage came along and bought Northgate Lakes, I suggested buying The Edge (now known as The Verge) because I felt it had great potential. My favorite moment to date was hearing that the sale had closed. From there, I was promoted to General Manager of The Verge and we turned the property's reputation around, hitting 100 percent occupancy the first year and overseeing 7 million dollars of capital renovations. It was great, because I saw us come full circle — we had a goal and followed through to make it happen. I became Area Manager of both Northgate Lakes and The Verge a year later.
How do you empower your team to go the extra mile?
I give respect to gain respect. My team knows my direction is coming from a positive and caring place because I want them to succeed. I give them encouragement and incentives to work harder, both as employees and as people. I feel I am like my staff's mom while they are away from their parents, and they look up to me.
What motivates you to get up and come to work every day?
I love what I do. Many people can't say that. For most, a job it just a paycheck; for me, it's a commitment and a lifestyle. I try to inspire my staff to feel the same way — it's your career, your life — you can change it.