EMPLOYEE SPOTLIGHT: PRISCILLA HALL KEEPS THE LIGHTS ON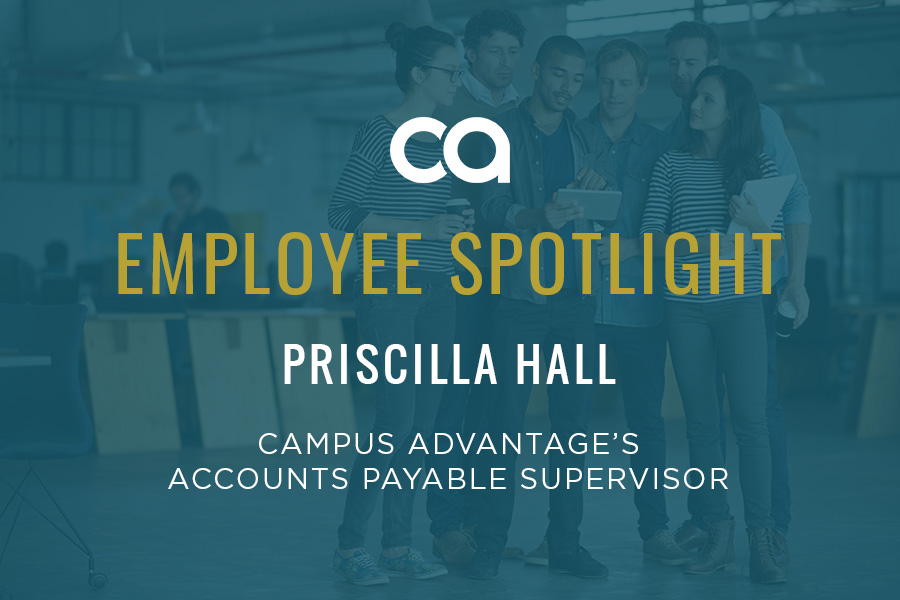 Priscilla Hall is serious about finances. As Campus Advantage's Accounts Payable Supervisor, she oversees the entire Accounts Payable (AP) department, leveraging her leadership to develop a strong, confident team while ensuring that residents at various Campus Advantage properties have the utilities they need for the best possible academic and personal experiences.
Inspired by the AP department's dedication and commitment to their jobs, Priscilla joined the Campus Advantage team two years ago eager to tackle the challenge of improving processes. And to this day, that challenge is what motivates her. We learn more about her absolute determination to complete her goals and her favorite moments at Campus Advantage so far.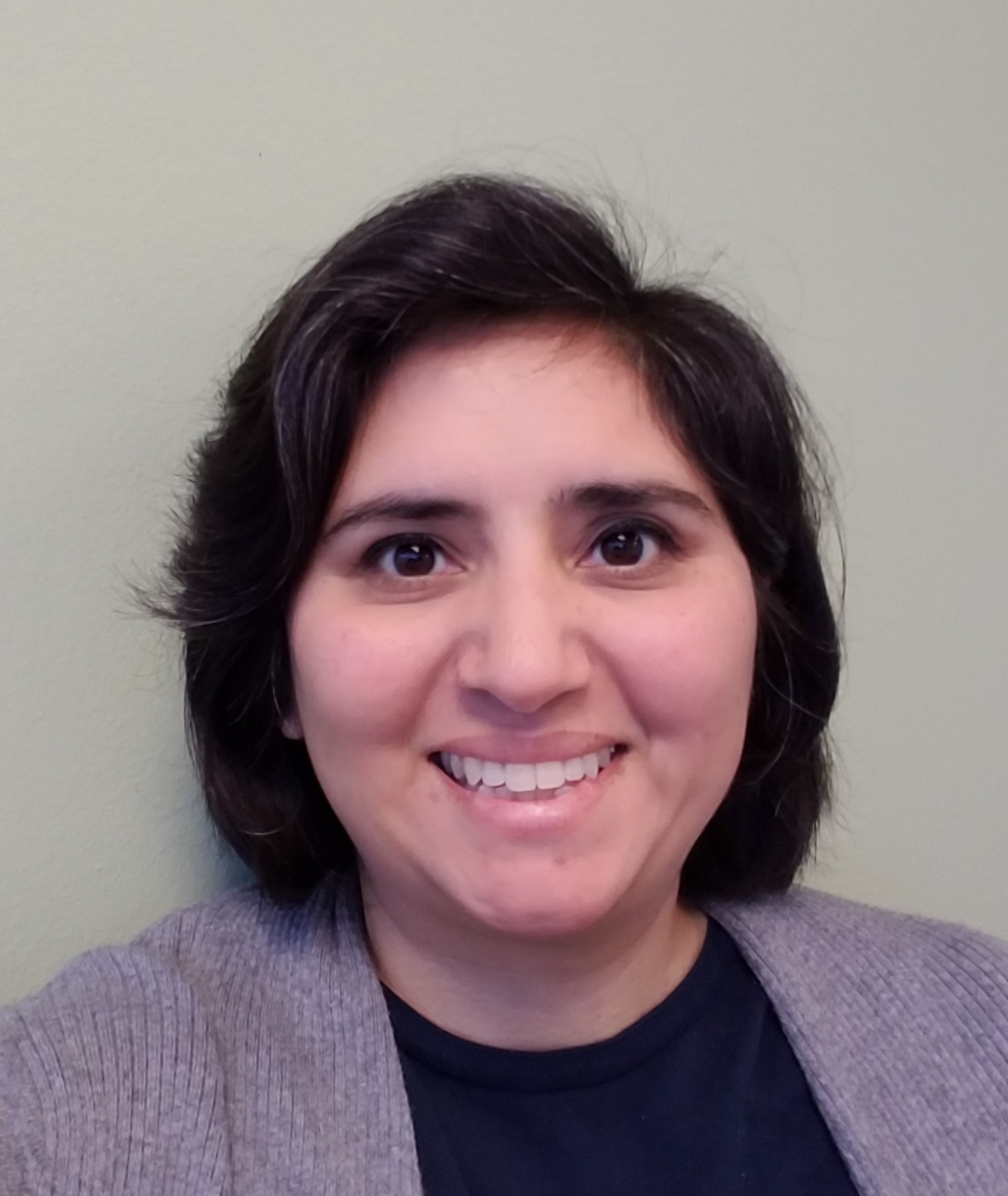 In a few words, describe what you / your team does for Campus Advantage.
I oversee the overall accounts payable process within our AP department, and I'm responsible for processing payments of incoming invoices for each of the Campus Advantage properties. It's a rewarding job because in many ways, our department is directly responsible for a huge part of the resident experience, in that we guarantee that things are running properly at the students' home and that the students' time at a Campus Advantage property is seamless and enjoyable.
What are three words you would use to describe our culture and why?
Genuine – At Campus Advantage, what you see is what you get. There is no hiding behind a false picture or facade.
Motivated – Everyone has this internal drive or fire to show up each day and do the best they can.
Supportive – We are very supportive of one another, and nowhere is that more true than in my department. Everyone here clicks very well and each member of the team backs each other up. No one is on an island.
What motivates you to get up and come to work every day?
The challenge of the job. I find it very motivating. I look for ways to improve this department and how Campus Advantage
operates as a whole. For example, we started a whole new AP automation system. It has been a challenge in terms of rolling the new system out to all of our 60+ properties — there's the technological issues, and training new staff as they come on board. So that has had its challenges, but there's something about it that I love — being pushed every day to do my best and to be proud of my work fuels me. I enjoy waking up every day thinking: "How can I improve that?"
What are you doing to ensure that residents have a great experience at various Campus Advantage properties?
I have to start with where I'm at — my goal is to improve the AP department and my team. What we do affects the day-to
-day jobs of our accountants, our site staff, and all of our internal and external customers. I make sure that we're on top of our game so that we can deliver the best service. We make sure that payments to utilities go out — we literally keep the lights on. It's all the little things that students never think about until something goes wrong, and that's how it should be. I want my AP department to run like a well-oiled machine so that we're providing a good experience for students and everyone that our work influences. 
What three words best describe you (inside or outside of work)?  
Dedicated – to my job and what I've been hired to do. I make sure I give it my best.
Curious – I see so much potential for improving processes. Learning a new skill or teaching my staff something new that would improve their lives, and the lives of those at the properties we serve, is what drives me.
Determined – Come hell or high water, I will work to successfully complete my goals. I don't want to give up halfway through the process — it's my job to serve each of our properties to the best of my ability, and to make sure my team does that as well.
Thinking of your most successful peers or teammates, what characteristics do they share?
They are all very dedicated to the job they do, and each of them brings their unique background and skill set to the table. All of our combined experience goes into this big pot or stew, and we take those skills and apply them to what we're doing at Campus Advantage. There are different experience levels in the team, which is a strength because everyone works from a unique perspective to produce great work. The AP department is by far the most dedicated accounting team I've ever seen compared to any of my previous employments. The department as a whole gives 110%.
What is one of your favorite moments at Campus Advantage thus far?
The night of this year's CAmmy awards. I won corporate employee of the year. Since I have just been at Campus Advantage for two years, it was quite a humbling surprise. It feels good to be appreciated and recognized for what you do. 
How do you empower your team to go the extra mile?
I want to empower them with the hard and soft skills they need to perform well in their jobs. When I met with everyone this year, I laid out a game plan for the team's success — as individuals and as a collective department. I want the success of our individuals and teams to influence the success of the property staff we service and anyone else that our department touches — from accountants to corporate staff members. I also try to be mindful of what my team needs to learn or would like to learn so I can provide them with the opportunity to improve those skills. I want them to feel confident in their abilities so that they can pay it forward and empower others to succeed, as well.