Employee Spotlight: Ryan Shaul Won't Stop Believin' in Campus Advantage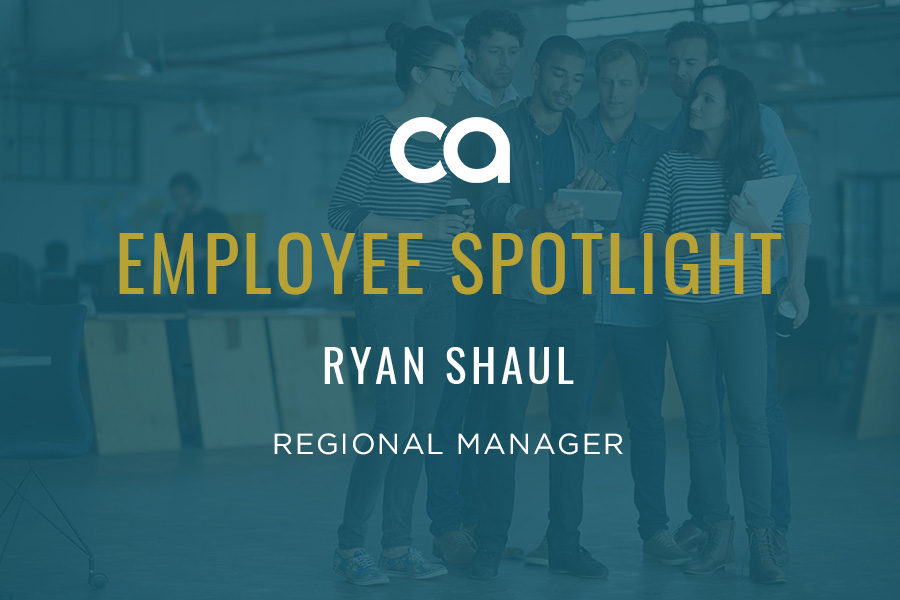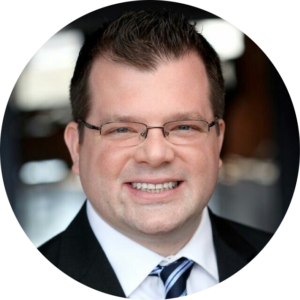 With relentless enthusiasm for his colleagues, customer service and his role as Regional Manager, Ryan leads by example in fostering a culture of working hard and celebrating wins. We had the pleasure of interviewing Ryan to gain insight into his 13 year tenure in the property management industry, where he emphasized the importance of remaining grounded in positivity, and keeping customers at the heart of the business.
What is your current role at Campus Advantage?
As Regional Manager, I oversee eight teams in six states. I provide direct support and direction to each team to ensure that we hit our financial goals and occupancy objectives. In addition, I build and maintain relationships with clients on an ongoing basis and am a bridge between the properties and our clients.
Have you held any previous roles at Campus Advantage? If so, what were they and how did they help you get to your current role?
I have! One of my favorite things about Campus Advantage is the extraordinary opportunities they offer employees to advance their careers internally. When I was hired in May 2016 as an Operations Specialist, I let leadership know that my goal was to grow into the Regional Manager position. Four years and three promotions later, I can attest that if you put in the hard work to get there, Campus Advantage will follow through with their promise of providing career growth opportunities.
What first attracted you to working for Campus Advantage?
The people I met during the recruitment process blew me away. I admired all of them for their kindness, charm, and honesty. They played a huge role in my interest in joining the Campus Advantage team — I knew that I wanted to be a part of a team with that kind of confidence.
If your life had a soundtrack, name one song that would be on it.
I've got to go with Journey's Don't Stop Believin'. The kind of work we do often presents substantial problems, and you can't always see the light at the end of the tunnel. This song to me means that if you're relentlessly positive and keep chipping away at it, you'll eventually find the bright side. Every problem has a solution!
What are you doing to ensure that Campus Advantage remains a leader in the student housing market?
I try to be the best resource for my teams as possible. They know that no matter what they need, I always have time for them and answering their questions is never bothersome. I try to lead by example in that way because that's how our teams treat our residents, as well. You can't lose sight of the fact that residents are at the heart of what we do.
What is one of your favorite moments at Campus Advantage thus far?
My favorite moment of every year is the Focus Conference. Getting our management teams together is always an incredible experience. The Focus Conference offers a week of unbelievable opportunities to learn, network and bond with the greater team. Having that time together sets our team up for success and offers countless resources to everyone involved. I look forward to it every single year.
If you had to choose one company value that best represents you, what would it be and why?
MOJO, for sure! MOJO is a hard value to define – you know when you have it, and you know when you are missing it. Our teams at Campus Advantage have a lot of MOJO. People who work here enjoy it, and more often than not want to come to work everyday. You don't have attitudes like that everywhere, and I think it comes from the MOJO — the secret sauce in our culture that makes people want to keep showing up.
Thinking of your most successful peers or teammates, what characteristics do they share?
One characteristic that rings true for anyone in Campus Advantage's leadership is their availability. They are always willing and available to help you work through whatever it is that you need help with.  I try to take heed, and do the same for my own teams. If Jenn Cassidy, who I know for a fact is busier than me, always has time for me, then I should always have time for my teams.
How do you empower your team to go the extra mile?
My teams and I empower each other. They work really, really hard for me in all aspects of the job, and I am working just as hard for them. There is no job that I would ever consider beneath me, and I'm always willing to help in whatever capacity they need. Being open and willing to lend a hand is contagious. Your team will give as much back to you as you give to them.