How to Engage Residents in a New Environment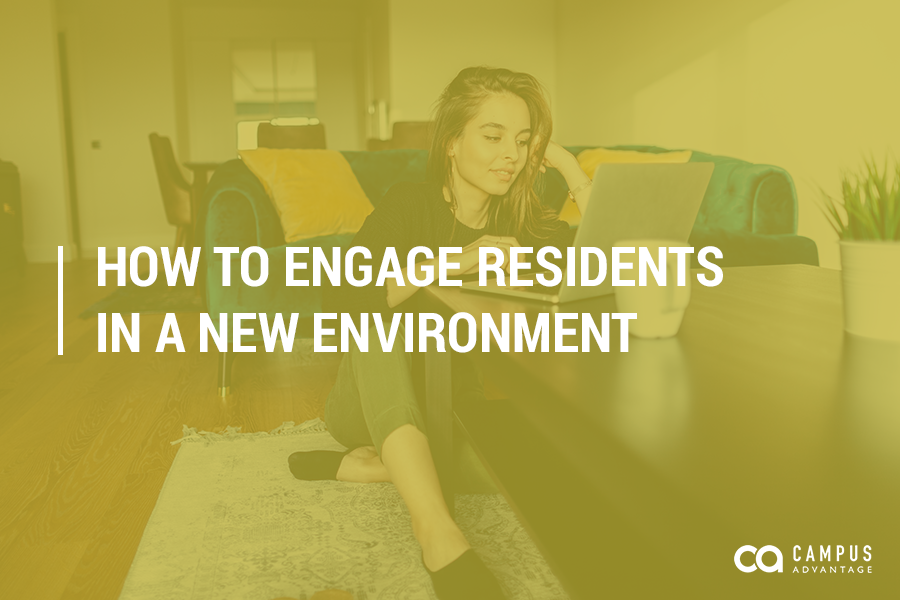 The coronavirus pandemic has affected colleges and universities throughout the country, and each institution is doing their best to provide a good experience in a totally unprecedented environment. Student housing management companies, owners and operators are no different. Though the pandemic has brought many curveballs to the "typical" college experience, the fundamentals are still there: students desire connection and community. And as many institutions are unable to provide that experience in the same way as in years past, the responsibility is placed on student housing professionals. How to do it?
Embrace virtual and hybrid experiences.
Rather than relying on large, in-person events to engage students, student housing managers must get creative. Tried-and-true events (like our signature Grocery Bingo, a game of bingo in which students can win groceries) need to be reimagined. How can your community continue to provide opportunities for engagement and connection in new ways? Maybe it's a socially-distant craft night, complete with mask requirements and sanitization. Or a grab and go breakfast, so students can still meet staff and each other through quick but meaningful interactions. Genuine connection is crucial for building relationships that organically lead to renewed leases and referrals. Get creative, consider what works for your property, students, and university, and continue connecting with your residents.
Involve residents as much as possible.
During this time, it's more important than ever that residents feel heard. Let them decide what events are interesting and resonant. Use a virtual resident portal that includes a forum component, allowing residents to talk to one another and create event ideas that everyone can get on board with. Once an idea garners interest, bring staff in to provide the proper resources and planning. We have seen high turnout this year with student-created events, and rely on their input and creativity to bring fun and enjoyable experiences to life.
Adapt leasing campaigns to reflect the environment.
The "Renew NOW!" campaigns of last year hit a sour note in a pandemic-affected environment. This year, we've experimented with leasing campaigns that, instead, asked residents for feedback about how we've been doing so far, with a short call-to-action stating that we'd love to have them again for another year. Although more aggressive leasing messaging worked in years past, we found a softer approach to be more appropriate and effective this year. We encourage other student housing management companies and operators to do the same, taking a pause with leasing messaging if necessary to make adjustments that will be more empathetic to what's going on in the world.
In conclusion.
There are still plenty of opportunities to provide excellent resident experiences, it just takes a little more creativity. We're confident that student housing managers, operators, and owners that take the initiative will see positive outcomes from residents and better results for their property. If you're interested in transitioning management to a new student housing management company, Campus Advantage has years of experience, managing thousands of beds at properties across the United States. Learn more and contact us to get started.