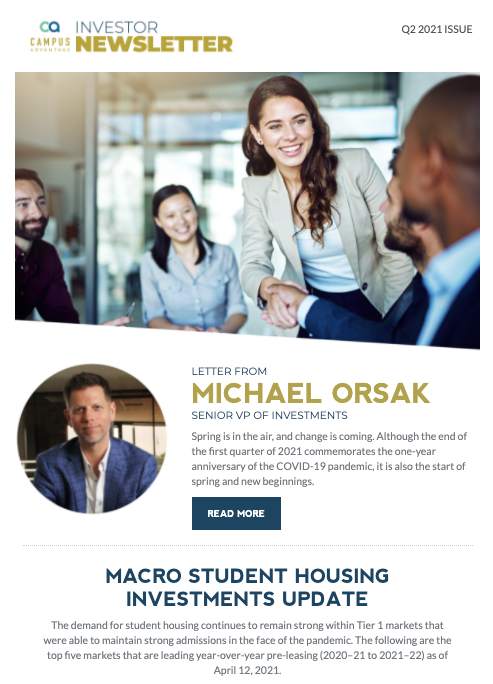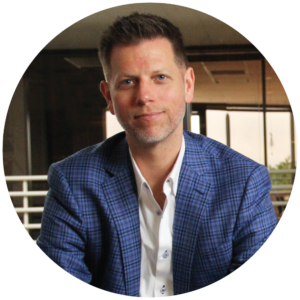 Spring is in the air, and change is coming.
Although the end of the first quarter of 2021 commemorates the one-year anniversary of the COVID-19 pandemic, it also is the start of spring and new beginnings. Green shoots are sprouting up in all corners of the industry – capital markets, investment sales, and leasing velocity.
Leasing velocity across the country is moving in the right direction as we compare year over year to the reduced velocity we encountered immediately after the national lockdowns began in mid-March 2020.
Like the ground here in Austin after the recent snowpocalypse, the capital markets are beginning to thaw with an increased number of new lenders entering the space to fill the gaps that were left by Freddie Mac and Fannie Mae. Loan to values are still constrained to 65%, but the availability is increasing. Leverage restraint should be beneficial to CASH Fund's ability to transact on deals as lower leverage typically dampens interests from higher leverage buyers, who financially engineer deals to be the highest bidder.
The transactional market has also gained considerable ground, with Campus Advantage reviewing over $4.0B in opportunities. We offered on four student housing communities totaling $160M during the first quarter, and I am happy to report that we were successful in tying up an 816-bed community in Murfreesboro, Tennessee. See the Campus Advantage Fund Update section below for more details.
Additionally, we were successful in identifying a likely programmatic equity partner for a large portion of the risk spectrum. As of April 9, 2021, we have executed a term sheet committing a total of $50M in equity from an institutional limited partner that provides enough dry powder to acquire approximately $150M in assets over the next 18 months.
We continue outreach to potential investors interested in diversifying their portfolio into student housing in an accretive fashion and are approximately 40% subscribed. Please do not hesitate to recommend CASH Fund as an alternative investment option for your friends, family, or colleagues.
Best,
Michael Orsak
MACRO STUDENT HOUSING INVESTMENTS UPDATE
The demand for student housing continues to remain strong within Tier 1 markets that were able to maintain strong admissions in the face of the pandemic. The following are the top five markets that are leading year-over-year pre-leasing (2020–21 to 2021–22) as of April 12, 2021.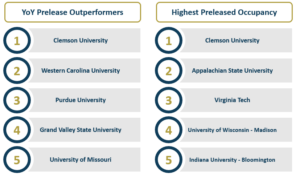 From a supply side, deliveries at a national level are down from the five-year historical average of approximately 53,000 beds delivering each year since 2016 to just over 40,300 beds expected to deliver in fall 2021, and reducing to 26,500 beds scheduled to deliver in fall 2022. A reduction in supply should help buoy market fundamentals moving forward. Given the current rise in construction, we anticipate that costs will continue to tamper supply in the short term.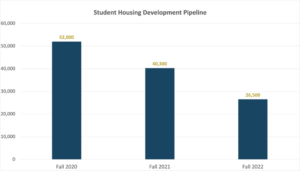 Although total supply is down, developers are still playing follow the leader when picking markets. The following markets account for nearly 24% of the total supply being added in 2021 and could impact market occupancies.
Top 5 Markets Delivering New Supply in Fall 2021:

Students Prefer In-Person Instruction:
The COVID-19 pandemic drastically shifted how a majority of higher education classes were offered to students for the 2020-2021 academic year. In most scenarios, classes were immediately canceled for in-person instruction and students were required to complete them online. This continued throughout the fall 2020 semester with universities offering smaller in-person classes and heavily relying on virtual instruction, or in many cases, a hybrid model. We have since wondered, what does this mean for the future of higher education? While most students adapted to these models, do they still prefer in-person instruction?
According to a survey of over 3,400 students completed by Top Hat, the leading active learning platform for higher education, approximately seven out of 10 students indicated they were not learning as effectively online as they would have in person. Many students cited a lack of an engaging in-class experience, lack of face-to-face interaction with faculty and students, lack of reliable access to study spaces, difficulty navigating or using online learning tools, and the loss of on-campus resources as their reasons. All of these cannot be replicated through online learning, signifying that while virtual instruction has been necessary, and will likely continue to be relied upon for certain circumstances, students prefer in-person instruction.
Source link: Student Sentiment for Fall 2020 Survey

CAMPUS ADVANTAGE FUND UPDATE
Our seed assets continue to perform well. Through Q1 2021, the properties have performed in line with budget. As of May 6, 2021, they are extremely well positioned for the 2021–22 academic year at 83.3% pre-leased, exceeding last year's pace by approximately 8.0%. With the anniversary of the acquisition, the seed assets have distributed an annualized 6.3% cash-on-cash to CASH Fund.
In addition to the stellar performance on the operational side, we are excited to report that the Fund is under an exclusive letter of intent to purchase its third property. Campus Crossings ("Campus Crossings" or the "Property") is a 252-unit/816-bed purpose-built student housing community located in Murfreesboro, Tennessee serving the students of Middle Tennessee State University (MTSU). The Property was developed in phases from 2004–2006.  The Property is 98.5% occupied for the 2020–2021 academic year and approximately 60% pre-leased for the 2021–2022 academic year as of May 6, 2021. Since fall 2013, the Property has averaged 95.5% occupancy, with the lowest performing year achieving 92.5% occupancy in AY 2018–2019. The Property is a strategically located, pedestrian to campus, adjacent to MTSU's Greek row and recreational facilities on the southeastern end of campus, and approximately 0.5 miles to the campus core.
MTSU is the second-largest public university in the state with 22,080 students. The Property lies 40 miles southeast of Nashville within the boundaries of the Nashville-Davidson-Murfreesboro-Franklin, TN MSA, the 10th fastest growing large MSA (population >1 million) over the 10-year period, 2010–2019. The MSA has grown 17.2%, 1.6% compounded annual growth, since 2010, adding 283,486 residents. During the same period, the 18- to 24-year-old population in the Nashville-Davidson-Murfreesboro-Franklin, TN MSA grew 9.7% while the broader 18- to 24-year-old state population grew 0.9%. Despite strong demographic trends, MTSU enrollment has remained flat over the past five years, growing a moderate 1.7% for the 2020-2021 academic year.
The Property stands to benefit from a consolidation/de-densification in purpose-built student housing offerings in Murfreesboro. Two purpose-built student housing properties, Landmark Apartments and The Pointe at Raiders Crossing, were acquired under an acquisition strategy to convert functionally obsolete student housing into conventional apartments in order to capitalize on the improving MSA fundamentals in Murfreesboro, a bedroom community of Nashville, one of the fastest growing MSAs in the country.  This conversion will result in a potential decrease in existing market supply of up to 22.1% (1,404 beds).
Campus Crossings provides the opportunity to acquire a well-located community with a history of strong occupancy performance that stands to benefit from rent premiums through the implementation of a light refurbishment of 2004–2006 vintage units and the tailwinds of purpose-built supply consolidation and strong population demographic trends.
Year 1 cash-on-cash is forecasted to be approximately 7%, and the estimated IRR net of fees and promotes is forecasted at 17.6% on a five-year planned hold period. It is anticipated that the Fund will close on this asset in mid-July. We will provide another deal update once we complete due diligence and will provide investors with a formal capital call 14 days prior to closing.
WELCOME TO THE TEAM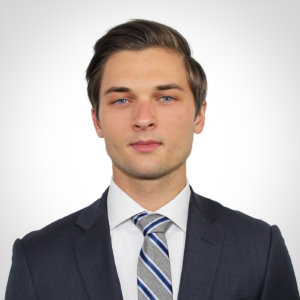 Nicholas Mobilia
We've recently filled our Investment Analyst position with the addition of Nicholas Mobilia. In his role, Nicholas will support the investments team by analyzing opportunities for relevancy to investment objectives, assisting in the budgeting and reporting process, and assisting in the analysis and reporting of a portfolio of owned assets. Nicholas most recently worked as a Senior Financial Analyst at General Dynamics Mission Systems and completed his Bachelor of Science in Finance and Real Estate from W.P. Carey School of Business at Arizona State University.
WHAT WE'RE READING
The Outperformance of Off-Campus Housing at Larger, Southeast Schools: The top 10 schools leading the way in both pre-lease rate and rent change have several commonalities: Southeastern scenes, growing student bodies, and college towns. Four of these schools recorded pre-lease rates of 70% or higher.
Student Housing Pre-Leasing Gets Welcomed Bump in March: March performance data was a mixed bag for the student housing sector. On a positive note, pre-leasing surged 9.4% from February – the strongest single-month bump seen in some time. But also in March, annual effective rent change dipped to 0%, the first time on record that's happened.
How Some Student Housing Properties Belie Pandemic's Malaise: Student housing properties with a strong location and resort-style amenities are recovering more quickly from the drop in occupancy early in the pandemic, according to Tim Madigan of Alliant Credit Union.
FROM OUR BLOG
OUR TAKE ON THE LATEST IN STUDENT HOUSING INVESTMENTS
Studying the U.S. Student Housing Market: Michael Orsak, Senior Vice President of Investments at Campus Advantage, was recently featured on a Shearman & Sterling webinar titled, "Studying the U.S. Student Housing Market." Orsak discusses student housing trends pre-pandemic, the current state of affairs, and what to expect looking ahead, particularly for investment allocation strategies.
Student Housing Investments in 2021: Commercial real estate experienced tremendous volatility in 2020 due to COVID-19, and among the class' pillars — office, industrial, multifamily rentals, retail, and student housing — office and retail faced, and continue to face, significant volatility. In contrast, student housing is proving resilient throughout the pandemic and subsequent recession. Looking ahead to 2021, there are a number of reasons why student housing is predicted to continue to perform as a worthwhile investment.
NOTABLE COVERAGE
From a Student Housing Professional: Key Learnings and Advice for Moving Forward
https://bluetoad.com/display_article.php?id=3842450&view=687788
Movers and Shakers (Theresa Sopata)
https://www.naahq.org/news-publications/units/january-february-2021/article/movers-and-shakers
Campus Advantage Hires Theresa Sopata as Vice President of Business Development and Client Relations
https://www.studenthousingbusiness.com/campus-advantage-hires-theresa-sopata-as-vice-president-of-business-development-and-client-relations/
Industry Experts Provide Best Tips and Strategies for Management Success
http://www.studenthousingbusiness.com/industry-experts-provide-best-tips-and-strategies-for-management-success/
Fresh Talent
https://editions.mydigitalpublication.com/publication/?m=58489&i=694492&p=60
Question of the Month
https://editions.mydigitalpublication.com/publication/?m=58489&i=694492&p=24
How the Pandemic Became a Technology Accelerator
https://www.naahq.org/news-publications/units/february-2021/article/how-pandemic-became-technology-accelerator
Campus Advantage Hires Beth Pinder as Chief Operating Officer
https://www.studenthousingbusiness.com/campus-advantage-hires-beth-pinder-as-chief-operating-officer/
Back to the Workplace: How to Plan Your Reopening
https://www.shrm.org/resourcesandtools/hr-topics/employee-relations/pages/back-to-the-workplace-how-to-plan-your-reopening.aspx
Movers and Shakers (Beth Pinder)
https://www.naahq.org/news-publications/units/april-2021/article/movers-shakers
KNOW SOMEONE WHO MIGHT BE INTERESTED IN INVESTING IN STUDENT HOUSING?
CURRENT OFFERING:
CAMPUS ADVANTAGE STUDENT HOUSING FUND I, LP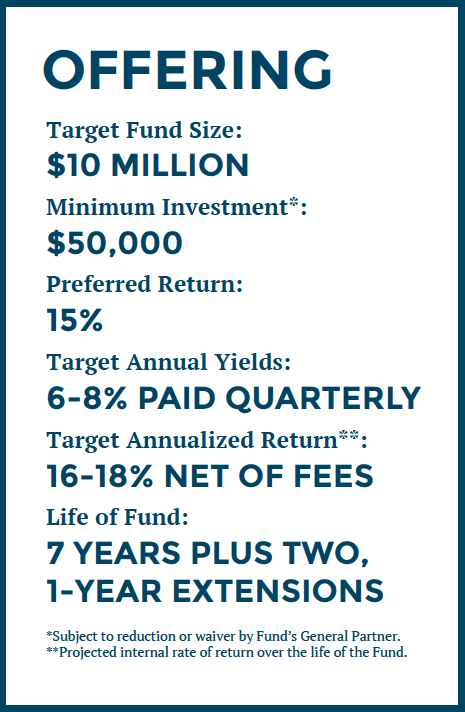 Risk Considerations: The information and materials contained within this presentation (the "Presentation" and "Confidential Information") are being furnished on a confidential basis to a limited number of accredited investors on a "one-on-one" basis for informational and discussion purposes only (the "Purpose") and does not constitute an offer to sell or a solicitation of an offer to purchase any security. The Presentation herein presents an opportunity to invest in a limited partnership sponsored by CASH Fund I GP, LLC, an affiliate of Campus Advantage, Inc., and created to acquire an unidentified pipeline of high-quality core, core +, and, value-add opportunities with a focus on student housing (the "Vehicle"). Campus Advantage, Inc. ("Campus Advantage" or the "Company") is a top ten owner/manager of student housing real estate in the United States of America. Offers and sales of interests in the Vehicle will not be registered under the laws of any jurisdiction and will be made solely to qualified investors under all applicable laws. Statements contained in this Presentation that are not historical facts are based on current expectations, estimates, projections, opinions and beliefs of the Company. Such statements involve known and unknown risks, uncertainties and other factors, and undue reliance should not be placed thereon. Additionally, this Presentation contains "forward-looking statements." Actual events or results or the actual performance of the Vehicle may differ materially from those reflected or contemplated in such forward-looking statements. Certain economic and market information contained herein has been obtained from published sources prepared by third parties and in certain cases has not been updated through the date hereof. Neither the Company nor their respective affiliates nor any of their respective employees or agents assume any responsibility for the accuracy or completeness of such information. The Company has not made any representation or warranty, express or implied, with respect to the fairness, correctness, accuracy, reasonableness or completeness of any of the information contained herein (including but not limited to information obtained from third parties), and they expressly disclaim any responsibility or liability therefore. The Company does not have any responsibility to update or correct any of the information provided in this Presentation. Prior to investing in the Vehicle, prospective investors should consult with their own investment, accounting, regulatory, tax and other advisors as to the consequences of an investment in the Vehicle. Projected performance is not necessarily indicative of future results. There can be no assurance that these results will be achieved. Actual returns on investments will depend on, among other factors, future operating results, the value of the assets and market conditions at the time of disposition, legal and contractual restrictions on transfer that may limit liquidity, transaction costs and the timing and manner of sale. You will take normal and reasonable precautions to protect the Confidential Information so that you do not divulge Confidential Information to any third party. Upon the Company's request at any time, you shall promptly destroy or return all Confidential Information, including all copies thereof. If any notes, analyses, compilations, studies, interpretations, documents or records prepared by you contain any such Confidential Information, all such Confidential Information will be and remain our property. The term Confidential Information shall not include information which is or becomes generally available to the public other than as a result of an unauthorized disclosure by you. You agree that any breach or threatened breach of the above outline terms may cause irreparable harm to us, for which we shall, in addition to any other legal or equitable remedies, be entitled to seek an injunction or similar equitable relief against any such breach or threatened breach.