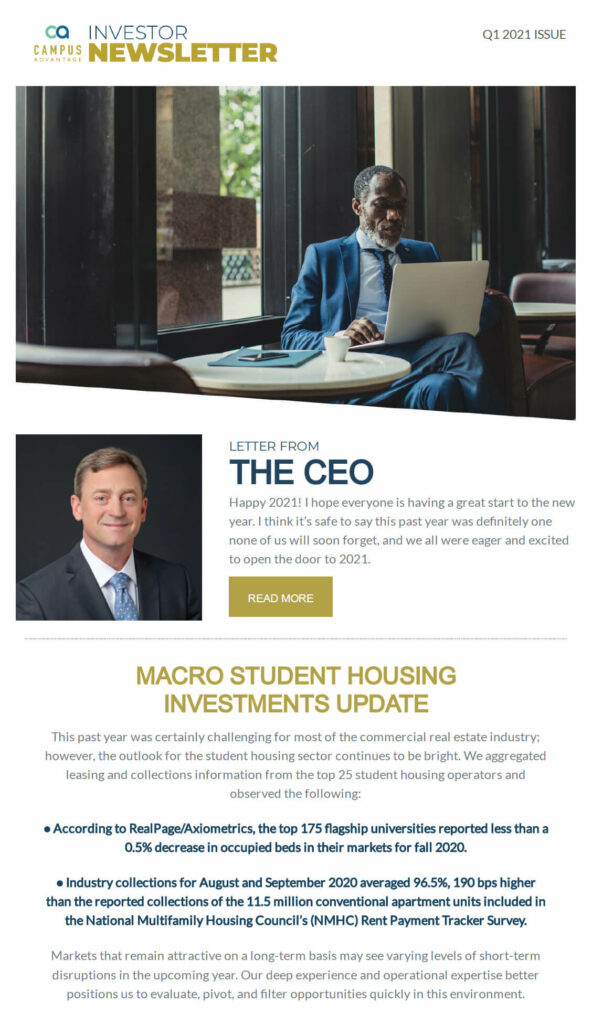 Happy 2021! I hope everyone is having a great start to the new year.
I think it's safe to say this past year was definitely one none of us will soon forget, and we all were eager and excited to open the door to 2021. While it's important to acknowledge the challenges we all faced, I was inspired by the unexpected silver linings that came out of this past year that give us hope for the present and future. One of which was the resiliency and collaborative spirit shown by our team members, residents, partners, clients, and the industry as a whole. Watching everyone come together for the greater good made me proud to be part of such a supportive company and industry. I thank each and every one of you for your flexibility and dedication. While there is still a long road ahead, I am hopeful this spirit will continue as we continue to move into the year.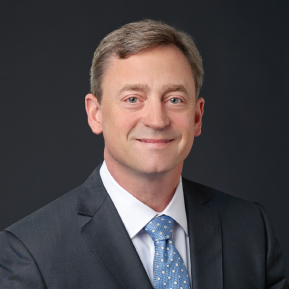 Despite the circumstances faced in 2020, we remained steadfast and committed to growing and making progress as a company and as individuals — all of which could not have been possible without each and every one of you and your dedication to, and partnership in, creating inclusive, successful communities. Here are a few highlights.
We quickly and nimbly adapted to the impact of the COVID-19 pandemic by implementing safety and wellness practices and procedures at all of our properties. This included the development of a COVID-19 task force that equipped all of our teams with the best tools, resources, and equipment needed to serve residents and welcome guests to our communities. We also continue to dutifully educate residents about social distancing guidelines, healthy living practices, and safety protocols, as well as regularly utilizing EPA-approved professional products for cleaning and disinfection purposes.
We rounded out our executive leadership team by bringing on three new leaders — Beth Pinder as Chief Operating Officer, Theresa Sopata as Vice President of Business Development and Client Relations, and Keerat Malhi as Vice President of Finance. I am very proud of the leadership team we have in place, and I am inspired by their passion for the industry and commitment to our company's values and growth.
We committed to improving diversity, equity, and inclusion in our workplace, communities, and the industry by implementing a handful of measures. This was accomplished by establishing a code of ethics for all stakeholders, including vendors and clients; continuing to foster diversity and equity in recruiting practices, training and development, and company/employee policies; proactively and continually educating ourselves, evaluating and re-evaluating our practices as individuals and an organization; donating to organizations working to eradicate racism and uplift Black American individuals and communities; and using our platform to fight for positive change.
We launched our first discretionary fund to provide investors with the opportunity to invest in a diversified portfolio of student housing assets that will be strategically acquired over the next 24 months.
2021 is a new year, and while it will carry over some of the uncertainty we faced in 2020, we remain committed to developing inclusive, thriving student communities; growing and developing the best talent in the industry; and bringing value to our partners and investors.
We are very excited and optimistic for what lies ahead, and we hope that no matter what it brings, we can all find those unexpected silver linings.
Here's to a very happy, healthy, and prosperous 2021.
Cheers,
Mike Peter, President and CEO
MACRO STUDENT HOUSING INVESTMENTS UPDATE
This past year was certainly challenging for most of the commercial real estate industry; however, the outlook for the student housing sector continues to be bright. We aggregated leasing and collections information from the top 25 student housing operators and observed the following:
According to RealPage/Axiometrics, the top 175 flagship universities reported less than a 0.5% decrease in occupied beds in their markets for fall 2020.
Industry collections for August and September 2020 averaged 96.5%, 190 bps higher than the reported collections of the 11.5 million conventional apartment units included in the National Multifamily Housing Council's (NMHC) Rent Payment Tracker Survey.
Markets that remain attractive on a long-term basis may see varying levels of short-term disruptions in the upcoming year. Our deep experience and operational expertise better position us to evaluate, pivot, and filter opportunities quickly in this environment.
CAMPUS ADVANTAGE FUND UPDATE
Our seed assets, acquired on February 28, 2020, have performed extremely well in the face of this pandemic, outperforming their 2020 budgeted NOI. We have rebranded both properties under the Lyons Corner brand and have completely refreshed the curb appeal of Lyons Corner Apartments (formerly Campus View Place) via a full exterior paint. As of February 10, 2021, they are extremely well positioned for the 2021–22 academic year at 74.6% preleased, exceeding last year's pace.
Launched in January 2020, fundraising velocity, understandably, slowed as a result of the significant disruption to the economy and the physical halt the pandemic caused on business activity; however, as the performance data of the student housing industry continues to prove itself recession-resilient, interest has since regained its traction. As of February 2021, the Fund is just over 40% committed. We continue to actively pursue prospective acquisitions and will continue to fundraise throughout the year.
While CY 2020 was down from 2019 overall for transaction volume (roughly 23%), Q4 volume surpassed both 2018 and 2019 levels as the markets improved and the sector's resiliency was proven with fall occupancies. Q4 2020 volume exceeded the previous two year average by about 30%, after two previous quarters of virtually no activity in the depths of the pandemic aftermath.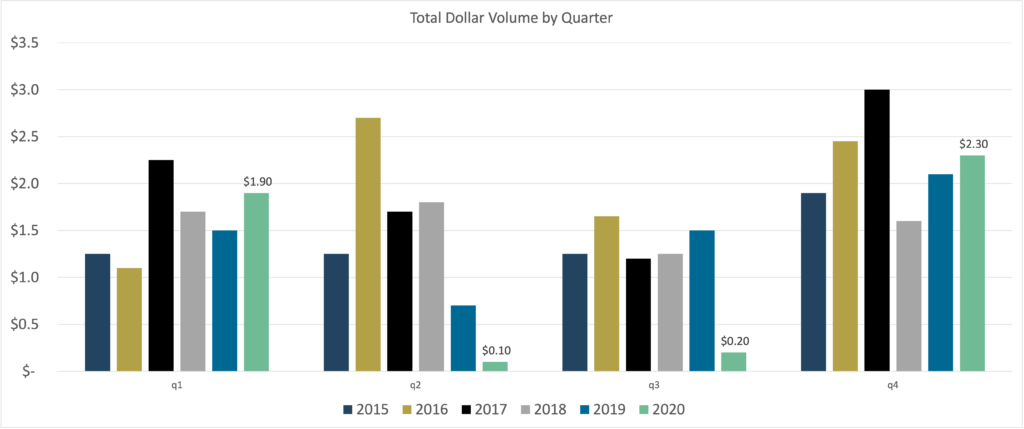 Moving into 2021, we are currently evaluating a total of $1.1 billion vs. $1.0 billion last year (pre COVID). We expect a continued increase in transaction volume the rest of this year as confidence grows around universities operating close to norms for the upcoming year, with Q3 and Q4 in particular being close to historic highs.
We are extending the Final Offering Termination date to December 31, 2021 to allow for additional time to fundraise. This greatly enhances the ability of the Fund to build a more diversified portfolio that will benefit all investors.
WELCOME TO THE TEAM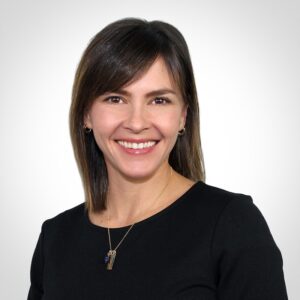 We are excited to welcome Theresa Sopata to the team as VP of Business Development and Client Relations. Theresa brings 15 years of real estate experience to Campus Advantage that includes student, multifamily, new development, retail, and office. To learn more about Theresa, click the link below.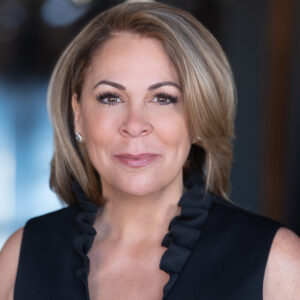 We are pleased to announce that Beth Pinder has joined Campus Advantage as Chief Operating Officer. Beth comes to us from CA Ventures, where she served as COO of CA Management Services. She has successfully built teams and launched offices in South America and Europe in her 25 years in the real estate industry, and has a passion and expertise in sales, marketing, training, revenue management, and on-site operations.
WHAT WE'RE READING
Cal State announces plans for fall 2021 reopening of its 23 campuses: Similar to last year, the Cal State System has decided to pre-announce their planned instructional methods well ahead of the rest of its peers. Recognizing their error in judgment, they will be welcoming students back on campus this fall. We expect additional announcements from other universities nationwide soon.
Student Housing Vacancy Grows as Rents Rise: While student housing vacancy grew in 2020, rent growth outpaced vacancy rates, with rent increasing by 1.3% to 1.8%. This combination could be due to new supply deliveries, with developers continuing to build and deliver new student housing projects in 2020 despite the pandemic.
Top 10 Universities by Number of Student Units Underway: Demand for housing has been strong for universities despite uncertainty surrounding the pandemic. Students at many universities demonstrated a desire to be at school rather than at home for their courses, even if they were online. This list identifies the top universities based on the number of units under construction as of October 2019.
Student Housing Properties Begin to Change Hands Again: In the last months of 2020, investors spent $3.9 billion to buy student housing properties, two-thirds of what was spent the entirety of the year — with a large portion of those deals being property portfolios.
FROM OUR BLOG
OUR TAKE ON THE LATEST IN STUDENT HOUSING INVESTMENTS
Why Now Is the Time to Invest in Student Housing: Pandemic-induced modifications to the traditional college experience left many wondering if students would return to campus at all, but the industry saw many universities and colleges bringing students back in some capacity — whether that meant learning was in person, fully online, or a hybrid model. Student housing as an industry investment opportunity has proven to be overall stable, with many assets performing better than expected at the start of the pandemic.
Benefits of Investing in a Student Housing Portfolio vs. a Single Asset: Student housing is an exciting asset class that has proven to be a recession-resilient and stable investment opportunity, even amid the coronavirus pandemic and during the last economic recession. One nuance of investing in student housing that's critical to keep in mind is the importance of investing in a diversified portfolio vs. a single asset. This is (generally) a best practice for any type of investment, but in student housing, it holds particularly true.
NOTABLE COVERAGE
Paying Attention to Equality
https://editions.mydigitalpublication.com/publication/?m=58489&i=687657&p=118
Student Housing Real Estate: 2021 Prospects
https://www.multihousingnews.com/post/student-housing-real-estate-2021-prospects/ 
Campus Advantage Promotes Lori Moran to Vice President of Management Systems
https://www.studenthousingbusiness.com/campus-advantage-promotes-lori-moran-to-vice-president-of-management-services/    
A Brave New World for Leasing
https://editions.mydigitalpublication.com/publication/?m=58489&i=687657&p=64
Playing It Safe
https://editions.mydigitalpublication.com/publication/?m=58489&i=687657&p=114
Top 25 Managers of Student Housing
https://editions.mydigitalpublication.com/publication/?m=58489&i=687657&p=84
Top 25 Owners of Student Housing
https://editions.mydigitalpublication.com/publication/?m=58489&i=687657&p=72
Top 15 Third-Party Managers
https://editions.mydigitalpublication.com/publication/?m=58489&i=687657&p=86
Student Engagement and Online Reputation Become Critical At Student Properties During COVID-19
http://www.publicnow.com/view/41CD7CBF78DC28C487AC921C9818B3BC3698869E
Campus Advantage Promotes Keerat Malhi to Vice President of Finance
http://www.studenthousingbusiness.com/campus-advantage-promotes-keerat-malhi-to-vice-president-of-finance/
Back to School During the Pandemic
https://www.naahq.org/news-publications/back-school-during-pandemic
Sellers Are Adjusting Their Expectations, and Price Reductions Are Becoming More Common
http://housingbubble.blog/?p=4187
Rewriting the Student Housing Amenities Playbook
https://www.multihousingnews.com/post/rewriting-the-student-housing-amenities-playbook/
Top Management Tips
https://editions.mydigitalpublication.com/publication/?i=679004&ver=html5&p=58
New Partner for Bellingham Housing
https://www.djc.com/news/re/12136010.html
Spectrum Advances Bellingham Student Housing Development
https://www.connect.media/spectrum-advances-bellingham-student-housing-development/
Campus Advantage to Manage Washington Student Housing Project
https://www.multihousingnews.com/post/campus-advantage-to-manage-washington-student-housing-project/
KNOW SOMEONE WHO MIGHT BE INTERESTED IN INVESTING IN STUDENT HOUSING?
CURRENT OFFERING:
CAMPUS ADVANTAGE STUDENT HOUSING FUND I, LP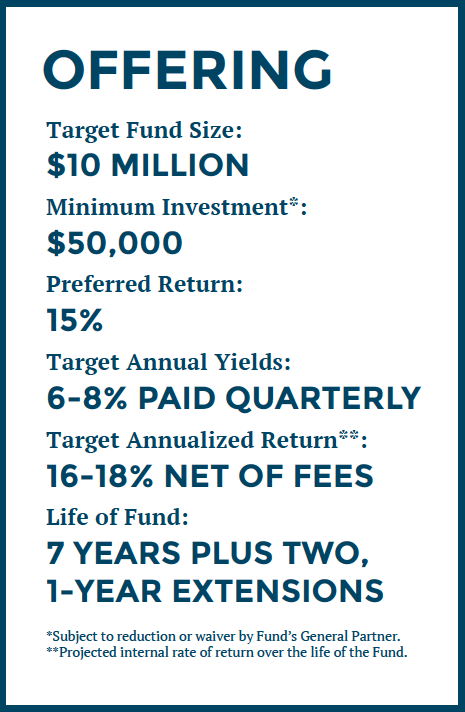 Risk Considerations: The information and materials contained within this presentation (the "Presentation" and "Confidential Information") are being furnished on a confidential basis to a limited number of accredited investors on a "one-on-one" basis for informational and discussion purposes only (the "Purpose") and does not constitute an offer to sell or a solicitation of an offer to purchase any security. The Presentation herein presents an opportunity to invest in a limited partnership sponsored by CASH Fund I GP, LLC, an affiliate of Campus Advantage, Inc., and created to acquire an unidentified pipeline of high-quality core, core +, and, value-add opportunities with a focus on student housing (the "Vehicle"). Campus Advantage, Inc. ("Campus Advantage" or the "Company") is a top ten owner/manager of student housing real estate in the United States of America. Offers and sales of interests in the Vehicle will not be registered under the laws of any jurisdiction and will be made solely to qualified investors under all applicable laws. Statements contained in this Presentation that are not historical facts are based on current expectations, estimates, projections, opinions and beliefs of the Company. Such statements involve known and unknown risks, uncertainties and other factors, and undue reliance should not be placed thereon. Additionally, this Presentation contains "forward-looking statements." Actual events or results or the actual performance of the Vehicle may differ materially from those reflected or contemplated in such forward-looking statements. Certain economic and market information contained herein has been obtained from published sources prepared by third parties and in certain cases has not been updated through the date hereof. Neither the Company nor their respective affiliates nor any of their respective employees or agents assume any responsibility for the accuracy or completeness of such information. The Company has not made any representation or warranty, express or implied, with respect to the fairness, correctness, accuracy, reasonableness or completeness of any of the information contained herein (including but not limited to information obtained from third parties), and they expressly disclaim any responsibility or liability therefore. The Company does not have any responsibility to update or correct any of the information provided in this Presentation. Prior to investing in the Vehicle, prospective investors should consult with their own investment, accounting, regulatory, tax and other advisors as to the consequences of an investment in the Vehicle. Projected performance is not necessarily indicative of future results. There can be no assurance that these results will be achieved. Actual returns on investments will depend on, among other factors, future operating results, the value of the assets and market conditions at the time of disposition, legal and contractual restrictions on transfer that may limit liquidity, transaction costs and the timing and manner of sale. You will take normal and reasonable precautions to protect the Confidential Information so that you do not divulge Confidential Information to any third party. Upon the Company's request at any time, you shall promptly destroy or return all Confidential Information, including all copies thereof. If any notes, analyses, compilations, studies, interpretations, documents or records prepared by you contain any such Confidential Information, all such Confidential Information will be and remain our property. The term Confidential Information shall not include information which is or becomes generally available to the public other than as a result of an unauthorized disclosure by you. You agree that any breach or threatened breach of the above outline terms may cause irreparable harm to us, for which we shall, in addition to any other legal or equitable remedies, be entitled to seek an injunction or similar equitable relief against any such breach or threatened breach.