Why Now Is the Time to Invest in Student Housing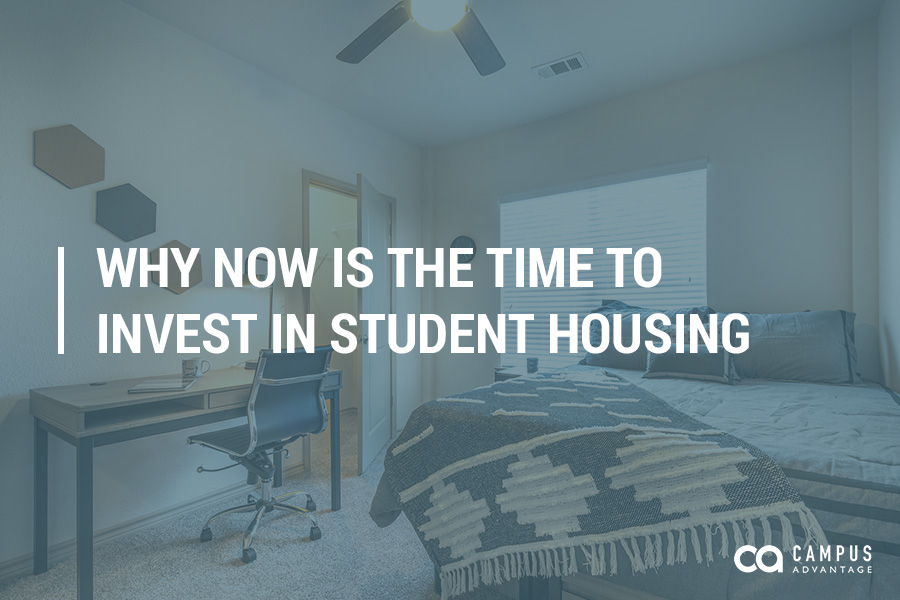 This fall, many universities were faced with difficult decisions related to the COVID-19 pandemic: how to keep students and staff as safe as possible, how to educate students in unfamiliar settings, and how to house on-campus residents in dorms traditionally designed for community and high capacity. These modifications to the traditional college experience left many wondering if students would return to campus at all, but the industry saw many universities and colleges bringing students back in some capacity — whether that meant learning was in-person, fully online, or a hybrid model.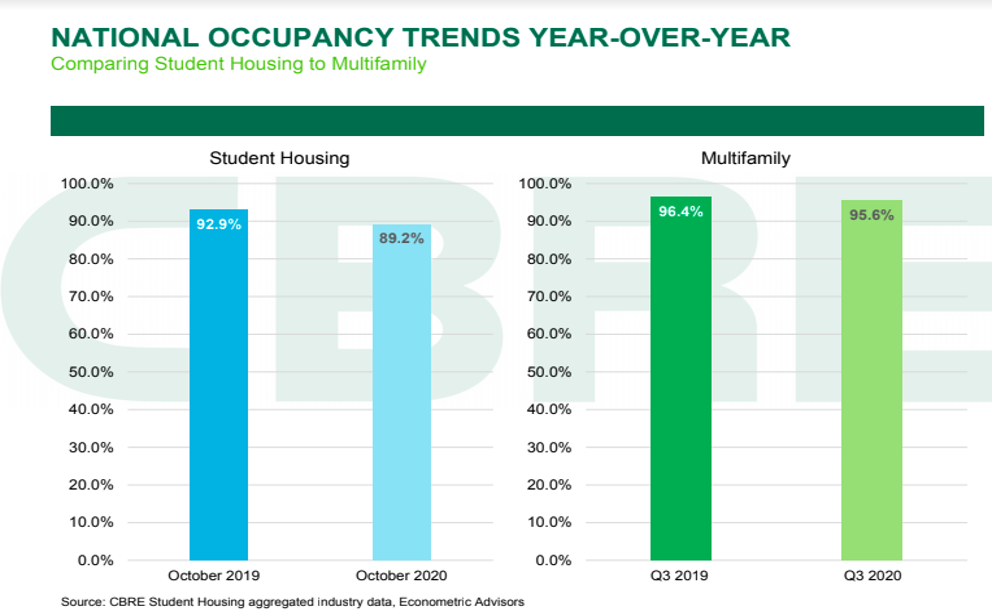 Students are back at school, and consequently, student housing as an industry investment opportunity has proven to be overall stable, with many assets performing better than expected at the start of the pandemic.
With this in mind, we want to share some specific reasons why student housing is a worthwhile and opportune investment at this time.
Recession Resilient Performance
It's no secret that student housing has historically been viewed by most as being recession resilient given its demand source is demographically driven and not economically driven.  The resiliency of the asset class was illustrated in the Great Recession of 2008-2010.  In the height of the recent housing recession, from 2008-2010, publicly traded student housing real estate investment trusts (REITS) increased same-store net operating income by 8.7%, compared to publicly traded conventional apartment's REITS', which decreased in net operating income by 6.3%.
The De-Densification of Dorms
To combat the spread of the coronavirus, many universities turned to dorm de-densification, or reducing the number of students congregating in one area, leaving off-campus housing as a primary option for many students. While there was a reduction in the number of university freshmen, occupancy rates off-campus are only down three point seven percent compared to last year, according to CBRE National Student Housing. We believe that the de-densification trend will continue, with current shared bedrooms being increasingly replaced with suite-style or apartment-style accommodations.
Online Learning
We believe that online learning is here to stay, and more universities will embrace a hybrid model in order to limit physical interaction. We predict that this will increase the total number of students enrolled in school as time goes on.  As other real estate asset classes have suffered during the pandemic due to government shutdowns, students have remained in school and simply adapted to online or hybrid learning while still residing at their campus, and we believe this will be an ongoing trend.
In Conclusion
The pandemic has brought about a slew of challenges that have affected every industry, and student housing is no exception. However, student housing as an asset class has fared well throughout the pandemic, proving it is a stable, sound investment despite any uncertainty, and is particularly opportune at this time as de-densification and online learning trends are predicted to continue.  If you're interested in student housing investment opportunities, we offer a fund that invests in a diversified portfolio of properties. You can learn more about the student housing investment fund and pursue the opportunity here.