Jordynn Billingsley Lives By the Golden Rule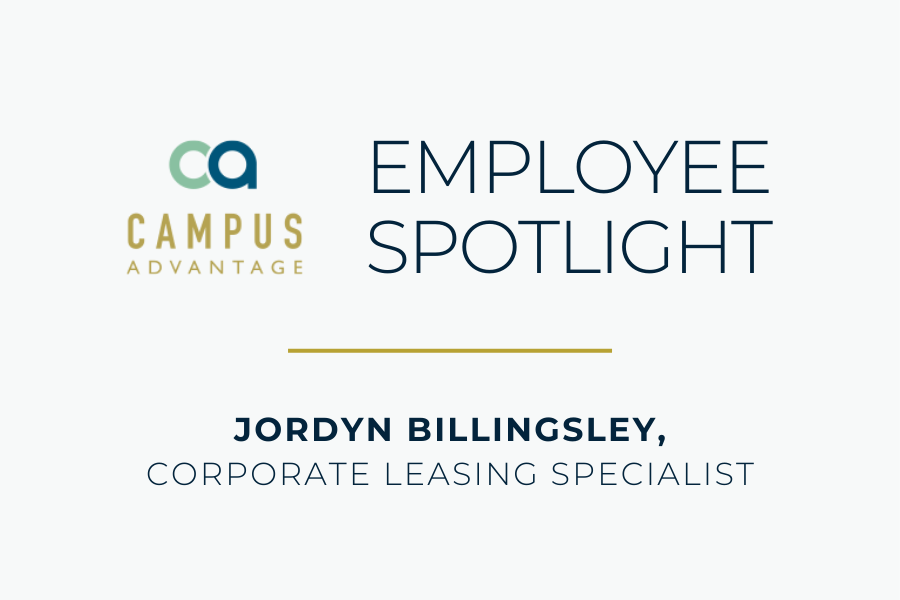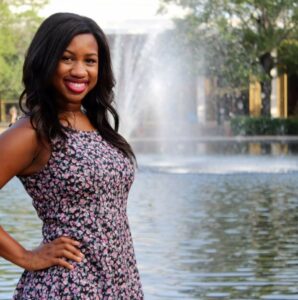 Reaching her five year anniversary this July with Campus Advantage, Jordynn Billingsley serves as a Corporate Leasing Specialist (CLS), traveling to various sites around the country. Leading her team with empathy, she emphasizes treating others the way she would want to be treated. We talked to Jordynn about her experience at Campus Advantage, her team empowerment tactics, and some of her most memorable moments with the company.
Describe your current role at Campus Advantage.
My role as a Corporate Leasing Specialist (or Road Warrior, as I like to call it) allows me to travel to various Campus Advantage properties in order to assist with leasing, marketing, and training efforts, as well as provide support in the form of lending an extra helping hand when needed. It's such a fun job, and I have been able to see a lot of the country because of it!
Have you held any previous roles at Campus Advantage?
I started at Campus Advantage as a Leasing Manager at one of our former properties, and was promoted to Assistant General Manager (AGM) shortly after. I always had a sense that I would want to stick around in the leasing and marketing department, especially when I got a taste of the operations side as an AGM. It was a great experience, but not really my cup of tea. I was thinking to myself, "How can I move up without working in operations?" This is what made me apply for the CLS position.
In a few words, describe what you/your team does for Campus Advantage.
It looks so different at each property, but at the end of the day, my team is solely focused on assisting our on-site team members. We jump in and work with the team to find solutions for any kind of leasing issue they may be experiencing at their property.
What three words best describe you, inside or outside of work?
Fun, passionate, and loyal.
What are you doing to ensure that campus Advantage remains a leader in the student housing market?
Something I emphasize in my work is making sure every team I visit is being supported. When I go on-site, my main focus is to set the team up for success by giving them the tools they need to get there. I truly believe that if the team is well taken care of, they can do absolutely incredible things.
What is one of your favorite moments at Campus Advantage thus far?
I had such an amazing time at our Experience Conference! It was great to meet all of the other team members and I was able to learn so much about the student housing industry. I'm hopeful that we'll be able to get another conference in the books this year!
If your life had a soundtrack, name one song that would be on it.
"Spice Up Your Life" by the Spice Girls! It's absolute nonsense, but I love it.
What are three words you would use to describe the Campus Advantage Culture, and why?
Evolving, passionate, and exciting. I think the best part of working at Campus Advantage is that everyone is open to making the necessary changes it takes to ensure that we're doing everything that we can to give our residents and team members the best experience possible.
If you had to choose one company value that best represents you, what would it be and why?
MOJO – I just love having fun, while working hard to make sure all of my duties are taken care of!