Karishma Santdasani's Commitment to Her Team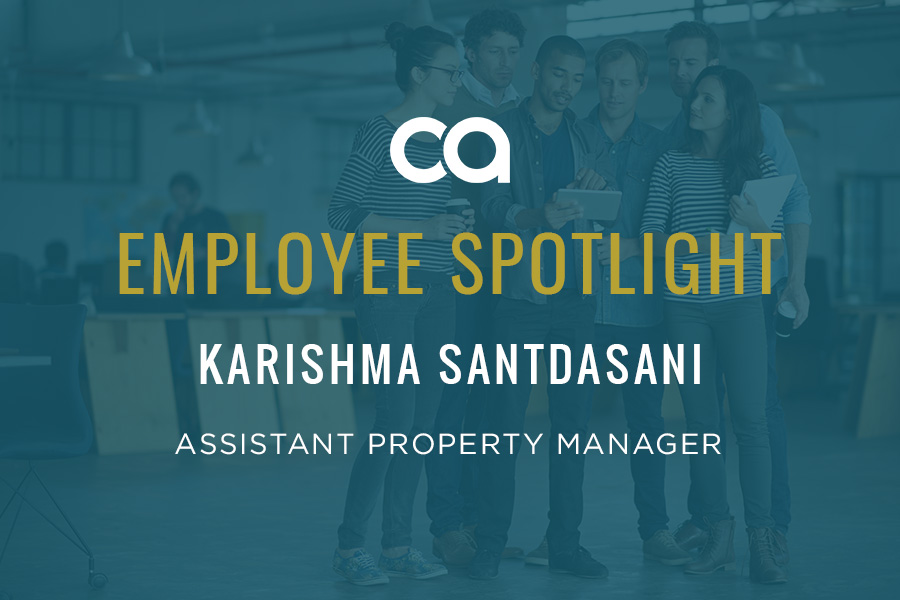 Karishma Santdasani started with Campus Advantage as a Community Assistant in 2016 and has been with the company ever since. Now, as the Assistant Property Manager of The Verge Orlando, she has built a motivated, committed team that is energized to create great resident experiences every day. She genuinely enjoys her role as a leader and strives to give her team the skills and knowledge they need to excel. Karishma shares more about her leadership style and why Taylor Swift's "Ready for It" is her theme song.
What first attracted you to working for Campus Advantage?
When I started with Campus Advantage as a Community Assistant, I was a full-time student. Being able to have a job while in school allowed me to focus on my studies and support myself financially. I heard about Students First® all the time and that made me want to see what the company was all about — and I loved it!
Have you held any previous roles at Campus Advantage? If so, what were they and how did they help you get to your current role?
Beginning as a Community Assistant in 2016, I developed a passion for residence life that has stuck with me. The job also helped me come out of my shell and be more social, which helped me gain more confidence in my career, and I moved up into the Resident Director position in late 2018. As Resident Director I handled events, resident concerns, and came up with new ideas to increase resident retention. In 2019, I was promoted to Leasing Manager. Now, I am an Assistant Property Manager. All of my previous roles gave me a better understanding of how everything is interconnected and why the little things to improve a resident's experience matters.
What three words best describe you (inside or outside of work)?
Determined
Clever
Realistic
If your life had a soundtrack, name one song that would be on it​.
"Ready for It" by Taylor Swift. I feel like it's an upbeat song that's very motivational. It has a good message in terms of being ready for anything.
What are three words you would use to describe our culture and why?
Innovative, connected, and collaborative.
A huge part of Campus Advantage is the people who work here. They keep everyone connected through campaigns, incentives and encouraging everyone to collaborate with one another. We are very progressive and always growing.
What motivates you to get up and come to work every day?
My team! I love seeing them becoming confident in their abilities. The skills we teach them now will follow them in whatever career path they choose.
If you had to choose one company value that best represents you, what would it be and why?
Intelligence — I love to learn and better myself. There are so many ways to grow your knowledge at Campus Advantage. I use what I learn to coach my team so they feel empowered as well.
Thinking of your most successful peers or teammates, what characteristics do they share?
They're all go-getters and share the same drive of wanting to excel. Being a great leader and team member creates a productive, excited team. Daily interactions form a culture that motivates other people.
How do you empower your team to go the extra mile?
I try to be a transparent leader. It's important to work through the bad together and celebrate wins. I want to be with them through the lows and help them identify their strengths so they can hopefully get through the next challenge easier.