Katie Zarzana Is an All-Star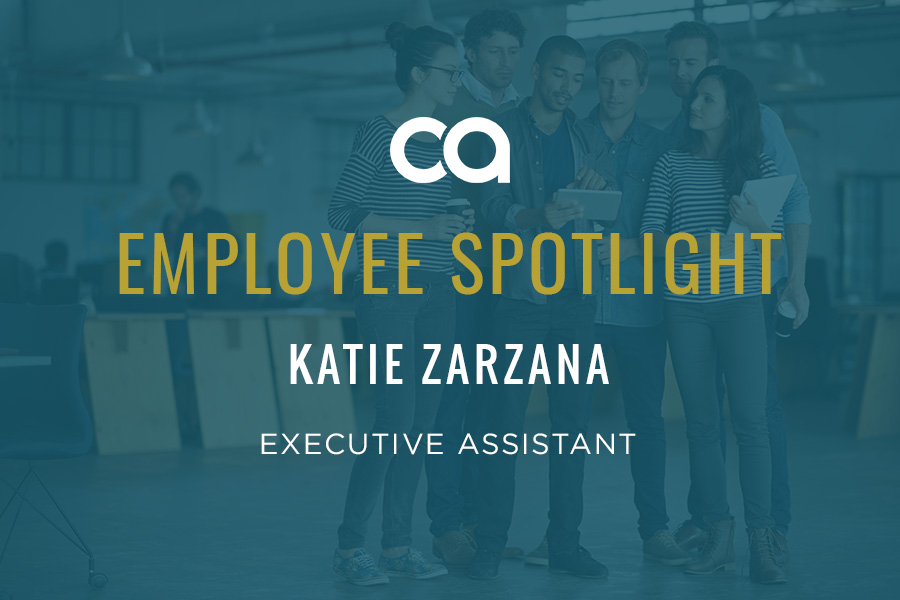 Katie Zarzana is a bit of an all-star at Campus Advantage. Supporting the team as Mike Peter's Senior Executive Assistant for four and a half years, she acts as the primary point of contact for the CEO and is a go-to resource for the executive management team. But the role she plays at Campus Advantage is difficult to describe in one sentence — she touches all departments, moving projects forward, ensuring clarity among teams and leadership, and reinforcing the company's culture. She even won Employee of the Year this year! We talked to Katie about her time at Campus Advantage, thus far, and her perspective on how the company is moving forward.
What first attracted you to work for Campus Advantage?
The idea of working in student housing was appealing because my oldest son was in college and my younger son was about to graduate high school, so it seemed like a well-timed career change.
In a few words, describe what you do for Campus Advantage.
My main focus is supporting the CEO and managing his time and prioritizing tasks. I also assist with marketing and communications efforts, office management, legal support, coordinating social events and managing other special projects as needed.
What three words best describe you (inside or outside of work)?
If your life had a soundtrack, name one song that would be on it​.
Can I have the entire Fleetwood Mac Rumours album on it?
What are three words you would use to describe our culture and why?
Evolving. We are currently undergoing change in several aspects — including management, culture, and diversity and inclusions initiatives — which is all very exciting.
Supportive. Anyone in the company will step up to help each other.
Collaborative. Our teams are well-integrated and there is a good understanding of how one department affects another.
If you had to choose one company value that best represents you, what would it be and why?
Intelligence – my job requires me to be resourceful, tech savvy, anticipate needs, and use good judgment.
What is one of your favorite moments at Campus Advantage thus far?
I received Employee of the Year this year, and that was an honor. It felt good to be recognized like that.
Thinking of your most successful peers or teammates, what characteristics do they share?
Decisiveness. I like being surrounded by people who can think on their feet, make a decision, and move on to the next task.
What motivates you to go the extra mile?
I want to represent the company in a positive and professional way.  Campus Advantage has a great reputation and I'd like to do my part to maintain that.