The Knox, a Location, Location, Location Success Story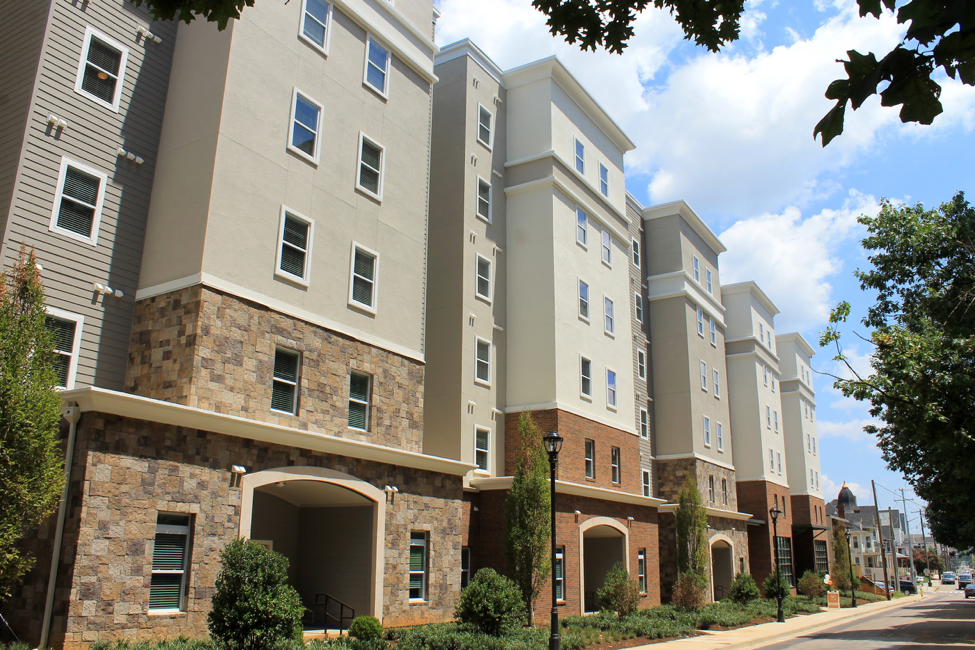 When ideal location meets differentiated value driving a 95% pre-lease rate and pre-leasing revenue at 101% of projections, you know there's more than luck involved. And that was certainly the case with The Knox, a new student housing property completed in August 2016 near University of Tennessee in Knoxville, TN, developed by Campus Advantage and Pinecrest.
As the result of an advanced ranking analysis of 240 university markets, Campus Advantage identified the University of Tennessee as a market ripe for new housing. After identifying the market, Campus Advantage evaluated three different sites and chose the one with an irreplaceable location.
The development sits in a transitional zone with historical significance on one side of the block consisting of low density early 19th century housing, and the other side of the block unfettered zoning-wise, facing a 12 story University of Tennessee Residence hall. Entitling the site within an historical district required a great deal of flexibility.  Working closely with the local historic Fort Sanders neighborhood group, Kelly Grossman Architects, and Kelle Contine Interior Design to ensure the design integrated with the surroundings, the project incorporates a high density modern mid-rise on the side of the site facing the university with a more traditional, lower density three story walk-up with faux porches to fit the historical context facing the historic district. They are brought together by a large outdoor green roof deck.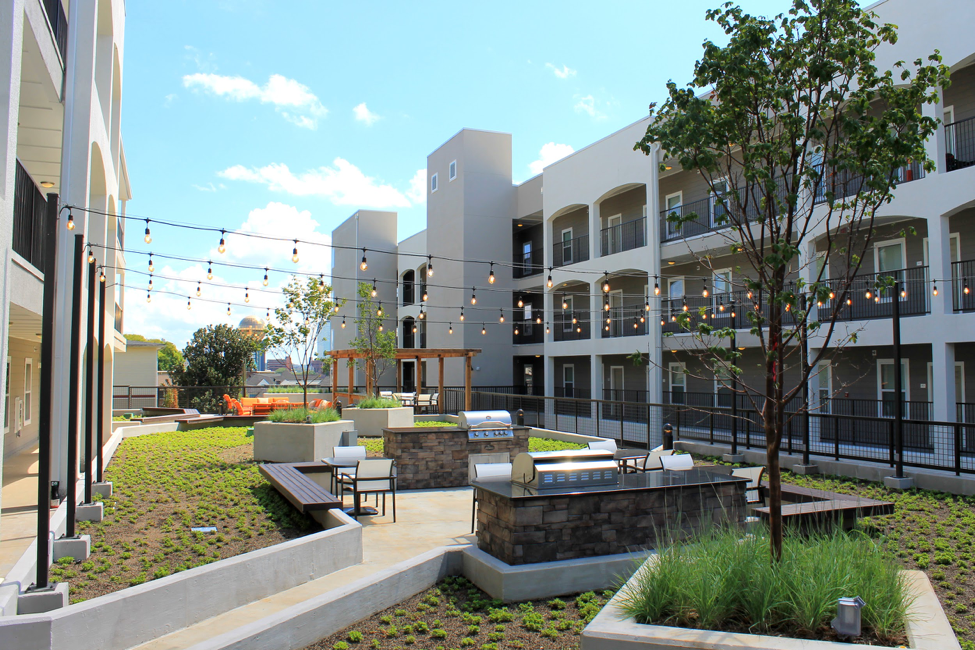 To achieve strong occupancy and rental rates compared to other similar projects in the market, the project ensured on-time delivery in its initial lease up. It additionally offers amenities geared towards outdoor leisure activities, nice weather and the active nature of Knoxville residents, including a 12,200 SF outdoor green roof deck that boasts multiple hot tubs, televisions, cabanas, grills and an outdoor fireplace as well as a "Starbucks-type" lounge, game centers, study rooms, a clubhouse and a state-of-the-art fitness center.