Maria Ippolito Is Having a Full-Circle Moment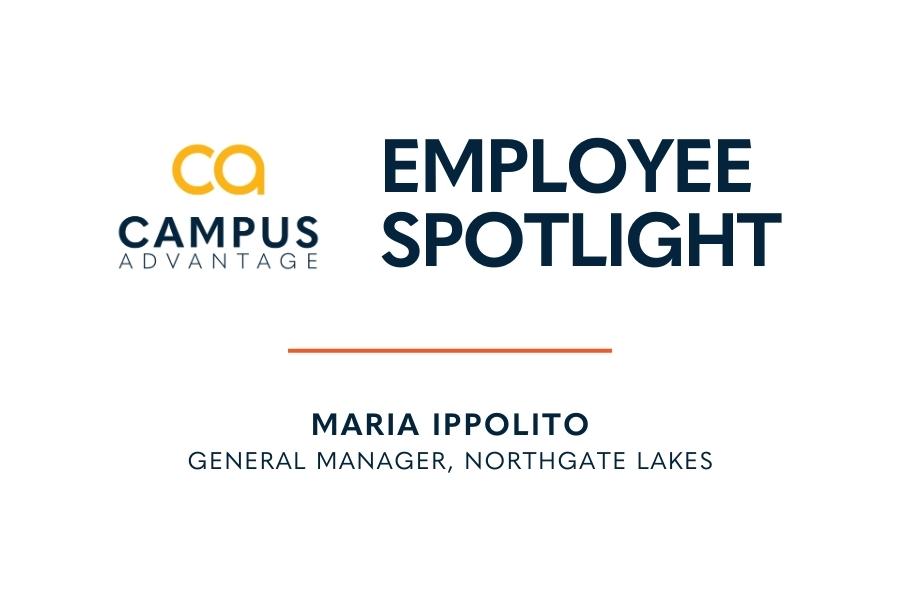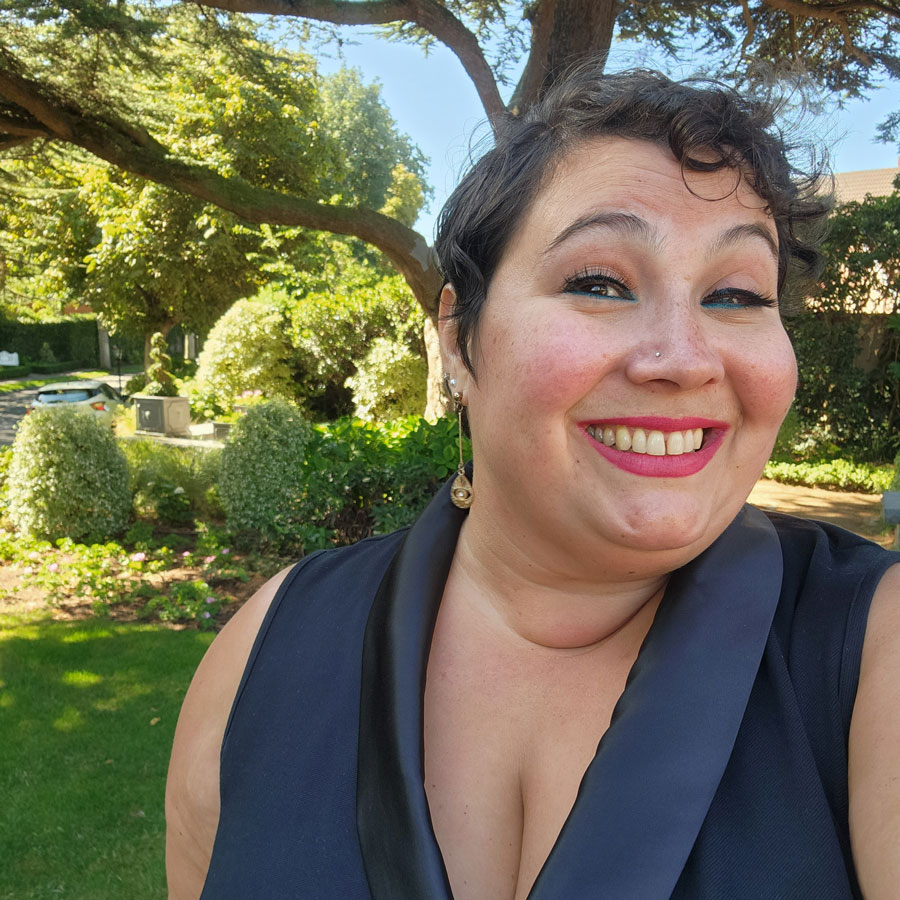 Maria Ippolito began her career as a resident and Community Assistant at Northgate Lakes in Oviedo, Florida. Today, as General Manager, she leverages her past experience and passion for problem-solving to create great experiences for the students who now fill that role. Maria's colorful spirit and love for people give her a creative approach to leadership, work/life balance, and day-to-day operations. Read on as Maria shares with us her favorite day of the year, the way she empowers her team to go the extra mile, and how she looks for efficiency in every project she takes on.
What first attracted you to work for Campus Advantage?
I actually lived at Northgate when I was a student at UCF! When I took my tour here, my mom was like, "Oh, Maria, you don't have a car, you could work here." And I was like, "Whatever, Mom!" But it's funny because I ended up being a Community Assistant while I was going to school and living at the community. Then I graduated, and my boss here was like, "Hey, do you have a job?" I told her I'd love one if she had it — so I became the Leasing Manager at Northgate Lakes.
At some point, I moved to a community that was in a different state, then to another community back in Florida. I ended up leaving that community and returning to work for Marianne [Farrington], who I had known from our previous jobs with ACC, shortly after Campus Advantage took over management of Northgate Lakes. I became Leasing Manager again — a weird full circle moment — and then eventually was promoted to General Manager.
Do you get that "full circle" feeling often, now overseeing the community you used to live in as a student?
Yeah, absolutely. I think that it kind of gives me a sense of purpose. I had a really good experience here when I was in college. The employees I knew back then are still my friends today — we grew up as adults together here. Craig Baker, our Maintenance Manager, was here when I was a CA and he still works with me today! We get to reminisce all the time about people we remember or used to work with. It's so fun.
We've made a lot of renovations over the years — it's definitely a different community than it was before. But the staff has always been close-knit. We take care of each other, and for that reason, we often have people refer their siblings or friends to work here after them. It's very important for me to make sure that I provide that same kind of experience for the residents that live here now. I want to give them something similar — a good experience where they can go to school and they can remember it fondly.
What does a typical day look like for you?
Usually, I'll come in and say hi to everybody first thing. Sometimes Craig is sitting at the front of the office and ready to tell me anything that's going on because he gets in here at like 8:00 a.m.! Depending on the time of the year, it's usually not super busy in our leasing office. But because we handle packages, I'll often interact with residents coming in and out to grab their mail or a piece of candy.
Of course, I typically sort through a bunch of emails to decide which are priority, and make a list of what I need to do that day. Usually maintenance pops in, and I'll have a few minutes with them. I'll walk the community with Craig, or drive around the community to make sure everything looks good.
I'm also talking with my CAs and managers to see how they're feeling, how things are going, and how I can get them involved. My team here is great. Both of my managers were also CAs here and have moved up through the ranks, so it's really helpful that they have an understanding of the community. Our Community Assistants right now are also fantastic. I'm not a micromanager, but we like to be in touch with each other throughout the day and make sure things are on track and expectations are set.
What three words best describe you (inside or outside of work)?
Problem-Solving – I'm always asking, "How can we solve this?" and looking for ways to make things more efficient. And if we already solved it this year, how can we solve it better next year?
Creative – I like creativity, color, photography, and making stuff — both in my work life and regular, everyday life as well!
Inclusive – I want everybody to feel included and on the same level, and give them all the opportunity to do what everybody else is doing. Whether it's a resident issue, being aware of how people are feeling, or just welcoming someone sitting by themselves, my goal is to make sure everyone has a good experience.
If you had to choose one core value that best represents you, what would it be and why?
Intelligence. It's the problem-solving side of me! I like to be efficient, and I like to work smarter, not harder. I don't want my team to be exhausted or have to do things over again. I want to one-up myself because I've done this for so long. I want to be the one who says, "Hey everybody, go home early because we did it better than we did last year."
What are some ways you empower your team to go the extra mile?
I empower my team with thanks. After every shift, I tell them, "Thanks for your help today." I get them donuts or buy lunch whenever the budget allows — or I'll personally make them cookies and food. Overall, I always aim to tell them that they are APPRECIATED.
What is one of your favorite moments with Campus Advantage so far?
I'd say every move-in day for me is a huge win. Sure, we've had some challenging move-ins, of course, but move-in day always feels good. Every year at the end of move-in day, we take everybody out to eat — and we all just celebrate! It may have been hard, but at the end, you just feel so accomplished. I think that's probably my favorite day of the year.
What motivates you to get up for work every day?
Coffee! No, but really, it's giving my residents a good experience. I feel a lot of ownership toward this community because I have been here for so long. Making sure things are OK. Making sure I learn about facilities — you know, what it means to have a functioning roof and stuff like that! I want to be the authority on those things because that's my job. I want to give our residents a good experience and know what I'm doing.
What do you like to do when you're not working?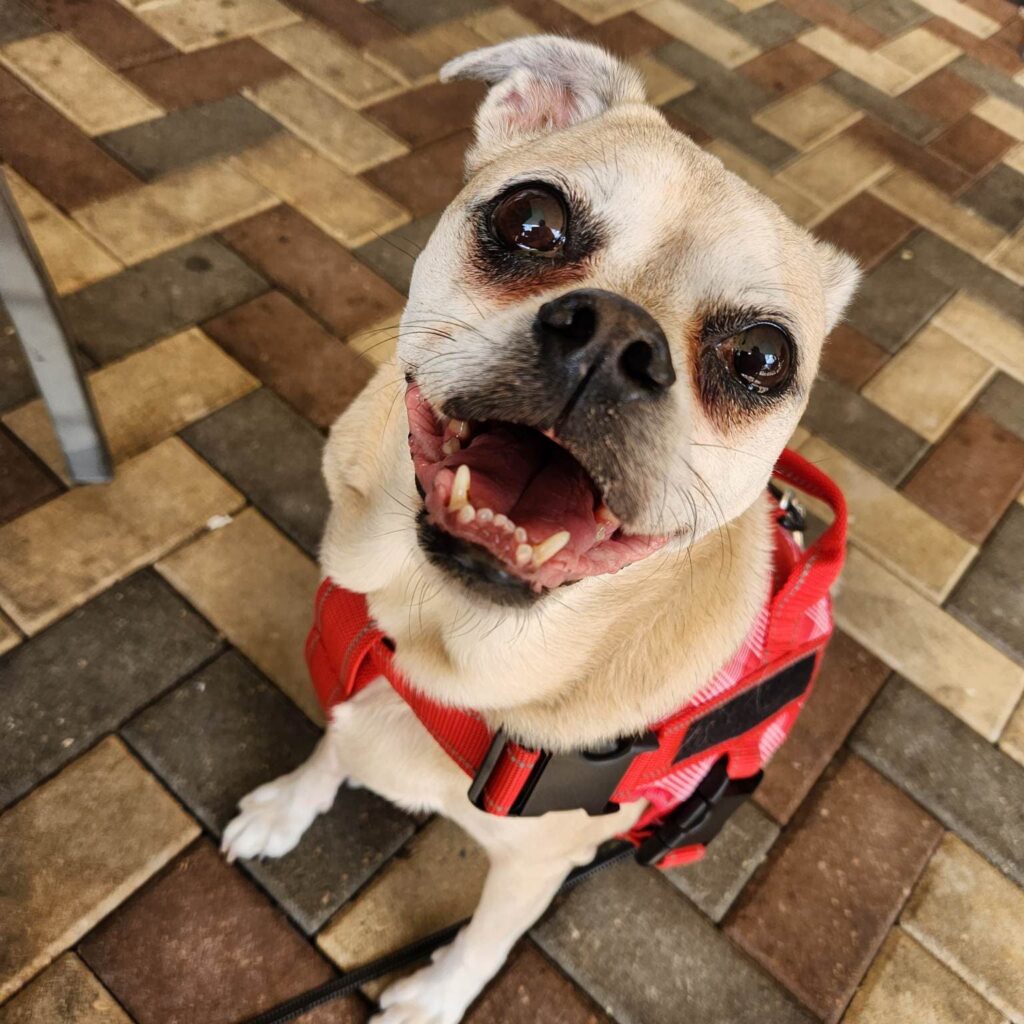 I like to hang out with my dog, Barkimedes — he is a pug mix and a monster, a tiny headed monster! I also like to do projects in my house. I bought a house in 2020 and I do what I call "craft-struction" — bricking walls, painting cabinets, putting up backsplashes, things like that. Craig [Baker] will give me advice on projects sometimes. Last week he said, "Oh, you need a wet saw for that." And when I asked him how to use it, he said, "It's a wet saw. Just put it in water and use it."
I also like going to the beach, cooking, and spending time with my family. Good stuff like that — just enjoying people's company.
If your life had a soundtrack, name some songs that would be on it?
"We Are Your Friends" by Justice vs. Simian. It's more of a dance party than anything else!