Nadia Smith Leads By Example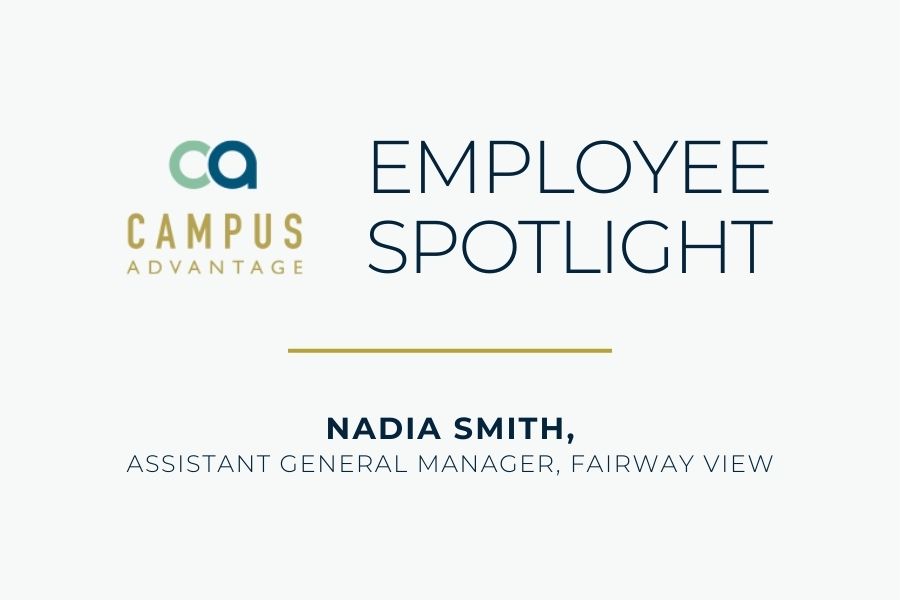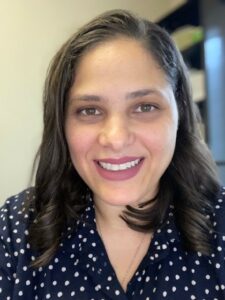 Starting in August 2011 as a Community Assistant, Nadia has earned her tenure at Campus Advantage, now serving as the Assistant General Manager at Fairway View Apartments in Baton Rouge. Nadia prides herself on leading a team that strives to create a successful community and embodies the "Three E's": Everything Matters, Everyone Is Important, and Everyone Is Responsible. We talked to Nadia about her time at Campus Advantage, discussing her leadership skills, favorite moments with the company, and her go-to soundtrack when life hits a roadblock.
What first attracted you to work for Campus Advantage?
When I started as a Community Assistant, I was a student and was attracted to the appeal of free rent. I worked 20 hours weekly in exchange for a free room, but then I fell in love with the company and have been here ever since. I quickly bonded with the staff, and the leasing manager who hired me was so wonderful. I really loved helping others find a home, and I especially enjoyed the friendly competition of who could get the most leases.
In a few words, describe what you do for Campus Advantage.
I'm the Assistant General Manager at Fairway View Apartments, and I'm the resident go-to person for most of our property needs. I ensure that invoices are paid on time, rent is collected, and supplies are ordered. I also troubleshoot challenges that come up around the property. You name it, I help with it!
What are the three best words to describe you?
For both my personal life and my work life, I would say honest, caring, and resilient.
If your life had a soundtrack, name one song that would be on it.
My go-to song for when life gets hard is called "Up and Up" by Coldplay. It reminds me to stay positive, keep going, and to never give up. It's just a song that can pick me up when I'm feeling down.
What are you doing to ensure that Campus Advantage remains a leader in the student housing market?
I always try my best to lead by example. Everywhere I go, whether it's the office or in the market to help with leasing efforts, I always roll up my sleeves and put our core values of passion and MOJO (the secret sauce of fun, charisma, and charm that is at the heart of Campus Advantage's culture). on my back. I try to motivate my team to do the same. I think we attract tenants by having great knowledge of the market, and by bringing fun to our image. I just lead by example to help us attract and retain residents.
What is one of your favorite moments at Campus Advantage thus far?
I have so many great memories at Campus Advantage! A few years ago, about half of Baton Rouge flooded, and many lost their homes. We opened our doors, extended our hours, and let everyone in to be fed and housed. We were fortunate enough to have vacancies so we could help a lot of people. Nobody complained and everyone worked late in order to make sure needs were being met. That's one of my proudest moments at Campus Advantage.
What motivates you to get up and come to work every day?
I truly love my job and the people I work with, so it's not hard for me to come in every day. I like to stay busy, and this property is older so there are always things that need to be worked on. No two days are the same and every day I just get up and try to overcome the next obstacle, which I really enjoy.
What are three words you would use to describe our culture and why?
Leadership: I especially see this in the values we have as a company and how we respond to social issues and crises.
Hard-working: We have some of the most dedicated people on staff at Campus Advantage, and we're always working through projects efficiently.
Fun: Our staff has so much MOJO. Each of us is energetic, and while we work hard, we also have a lot of fun.
How do you empower your team to go the extra mile?
I never ask anyone to do anything that I haven't already done or wouldn't do myself. I also really try to teach that we have the power to turn someone's day around. That's something I really love about working here. Some days we have tenants come to us upset with issues regarding their apartments, but they often leave the office laughing because of the way I was able to help them. This feeling fuels me each day and I try to ingrain this attitude in my team as well.