What Is Purpose-Built Student Housing?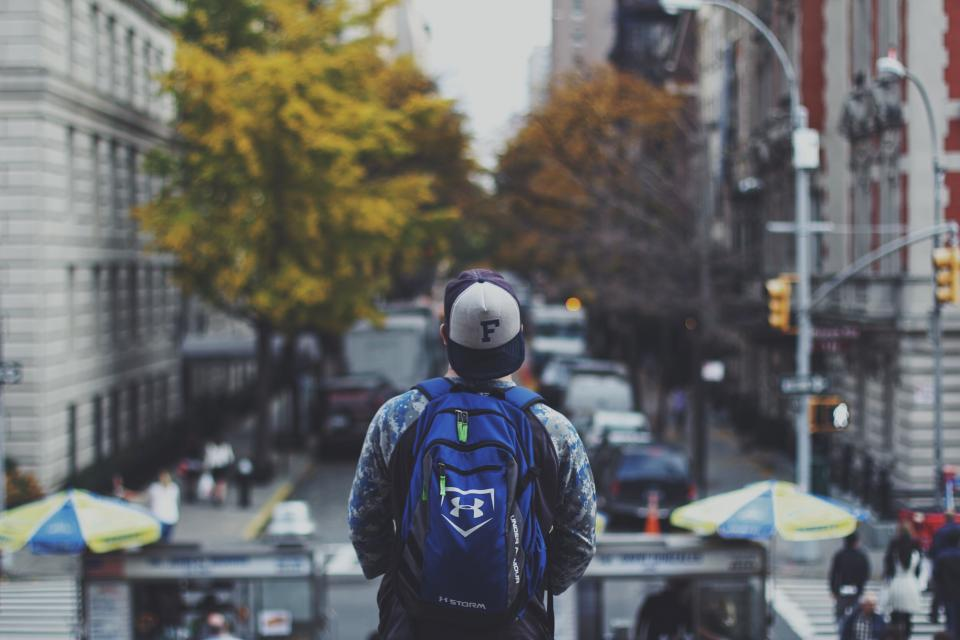 Students today have many different housing options, both on campus and off. Purpose-built student housing, which is designed specifically to meet the unique needs of college students, has emerged as a great housing option for students and their parents, offering features such as leases tied to the academic calendar, and furnished units that reduce the hassle associated with moving.  In this article we'll explore some of the key characteristics of purpose-built student housing, as well as the market outlook for student housing.
What Is Purpose-Built Student Housing?
Purpose-built student housing is an apartment community designed for residents in higher education. These communities offer amenities tailored to college students, such as individual leases, study areas, fully furnished units, and roommate matching. They're typically located near a college campus and may offer unique residence life programs, such as Students First™, and employ students to act as community assistants, providing support to their fellow student residents.
College campuses are like small cities in themselves, where students live, study, and work all in the same area. This campus-centric lifestyle drives a need for a different kind of housing – one that is not typically fulfilled by conventional housing options. It also offers developers an opportunity to tailor new living experiences to better serve college students' unique  needs. Some differentiators of purpose-built student housing include:
Individual leases

Roommate matching

Units and amenities designed for students

Furnished apartments

Study areas

Proximity to campus

Residence life programs
A key differentiator of student housing is in the leasing model. Instead of leasing by the unit for 12-month contracts, purpose-built housing allows students to lease by the bed with options to lease for the months they are attending school. Additionally, roommate-matching programs are common to help residents find other student(s) who will be a great fit.
In purpose-built student housing, units and amenities are designed specifically with students in mind. Students commonly "travel light," leaving many belongings back at home with their parents. While at college, their focus is on studying, as well as connecting with friends during their leisure times. Therefore, in general, student residents don't require large storage space. Instead, they get more value out of community amenities, such as a pool, a gym, and group study areas.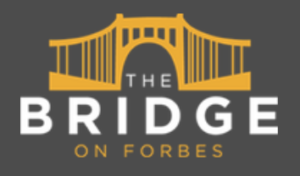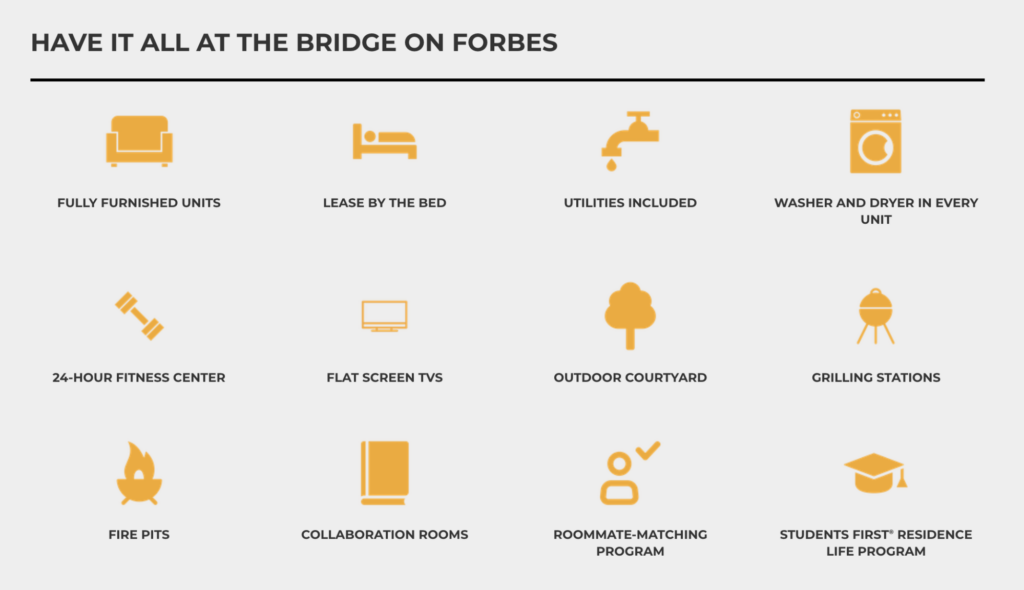 Student-tailored amenities available at The Bridge on Forbes.
Because most college students are living away from home for the first time, it can be an extra burden to furnish an apartment. Therefore, many purpose-built student housing options come already furnished with living, dining, and bedroom furniture and kitchen appliances. This reduces both the cost and stress of college living.
In college towns, much of the activity and attention revolves around the school, making location and proximity to campus important. Some purpose-built student housing is located directly across the street from a university, requiring only minutes to walk to class. "This helps universities recruit by being able to boast better housing options," says Tyler Perlmutter of Pinecrest, a partner of Campus Advantage. Some student housing communities may be further from campus, but offer frequent shuttles to campus for students who prefer a quieter atmosphere, yet still want to enjoy easy access.
Finally, unlike traditional apartment communities, purpose-built student housing often offers residence life programming, intended to support the development of residents as students – and beyond. At Campus Advantage, we created the Students First® program, which we offer at all of our student communities. This award-winning program creates job opportunities and offers hands-on career training to residents. Each year, our program hosts thousands of social, educational, community service, career success, and leadership development events, such as the American Cancer Society's Relay For Life and the White House's It's On Us initiative.
Taking the needs of college students into account, purpose-built student housing offers student-centric leasing and furnishing options not typically offered via traditional off-campus housing, while boasting modern amenities such as pools, hot tubs, and outdoor living areas that may not be available at an on-campus residence hall. Often offering on-site amenities like computer labs, study rooms, and even coffee shops, purpose-built student housing is designed with the comfort and convenience of students in mind.
Student Housing Statistics in the U.S.
College enrollment is steadily increasing every year, as illustrated in the graph below. This growth is due to many factors, such as current economic conditions, the fact that more students are requiring more time to complete traditional degrees, and individuals choosing to pursue post-graduate degrees. With overall higher education enrollment up, that means there are more students attending college and requiring housing.
Actual and projected undergraduate enrollment in degree-granting postsecondary institutions, by attendance status: Fall 2000–2026.
SOURCE: U.S. Department of Education, National Center for Education Statistics, Integrated Postsecondary Education Data System (IPEDS), Spring 2001 through Spring 2016, Fall Enrollment component; and Enrollment in Degree-Granting Institutions Projection Model, 1980 through 2026. See Digest of Education Statistics 2016, table 303.70.
With the continuing growth in college enrollments, demand for student housing looks strong. "It would be pretty hard to overbuild in most markets, there is such strong demand," says Nat Kunes, Vice President of Product Management at AppFolio Inc., a provider of property management software, in an interview with National Real Estate Investor. "In most markets you could double the amount and not overbuild."
"We're experiencing fundamental shifts in our housing dynamics, as more people are moving away from buying houses and choosing apartments instead. More than 75 million people between 18 and 34 years old are entering the housing market, primarily as renters," said Dr. Norm Miller, Principle at Hoyt Advisory Services and professor of real estate at the University of San Diego. "But renting is not just for the younger generations anymore. Increasingly, Baby Boomers and other empty nesters are trading single-family houses for the convenience of rental apartments. In fact, more than half of the net increase in renter households over the past decade came from the 45-plus demographic."
We are seeing an increasing trend to rent for both the college-aged demographic and also in older generations. That means an increased demand for rental housing overall, and less total supply available, especially to students, due to this increased consumption by other segments.
The Knox
The Knox is a student community near the University of Tennessee. Campus Advantage and Pinecrest teamed up on the successful development and on-time delivery of the property which has become the premier living community for students in Knoxville, Tennessee.
The community offers students fully furnished units, individual leases by the bed, and a roommate-matching program. This structure makes it easy for students by removing traditional pains, such as coordinating utilities and finding roommates.
The complex includes a coffee bar and study rooms for working on school projects alone or with teams, just as students would on campus. Also on site, The Print Shoppe offers students necessary school supplies and printing services making it convenient for students to complete assignments.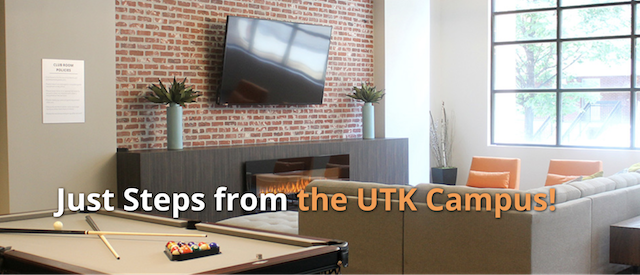 Homepage of The Knox's website, where students can apply, learn more, or schedule a tour.
The Bridge on Forbes
Located on Forbes Avenue in Pittsburgh, The Bridge on Forbes is a 489-bed, 10-story project for students at the University of Pittsburgh and Carnegie Mellon University.
Like other Campus Advantage purpose-built properties, The Bridge on Forbes will have apartments with furnished living areas, bedrooms, washers and dryers, and appliances. Utilities are included to save students the extra hassle.
The Future of Student Housing
Demand for purpose-built student housing is strong across the United States. As college and university enrollment is projected to grow in most markets, we believe the future of student housing is bright. Given the success of these communities… we're excited to continue working alongside universities and helping to innovate in student housing.
The public/private partnership between universities and off-campus housing developers and operators has been an important factor to the success of off-campus student housing communities. This allows the universities to focus on delivering the best education to students and allows developers to focus on delivering the best housing. More schools and communities are mirroring this partnership model to enable the creation of purpose-built student housing. In fact, we've seen a trend in universities allowing third-party housing to be built closer to campus – and many times, on campus – through mutual land-lease agreements. Ultimately, this provides students with the best housing and in the best location.
We're excited for the future of purpose-built student housing and look forward to the new communities and incoming students that we can serve. Feel free to email us with any questions if you'd like to learn more.
Oops! We could not locate your form.