Raka Sandell Is a Jill of All Trades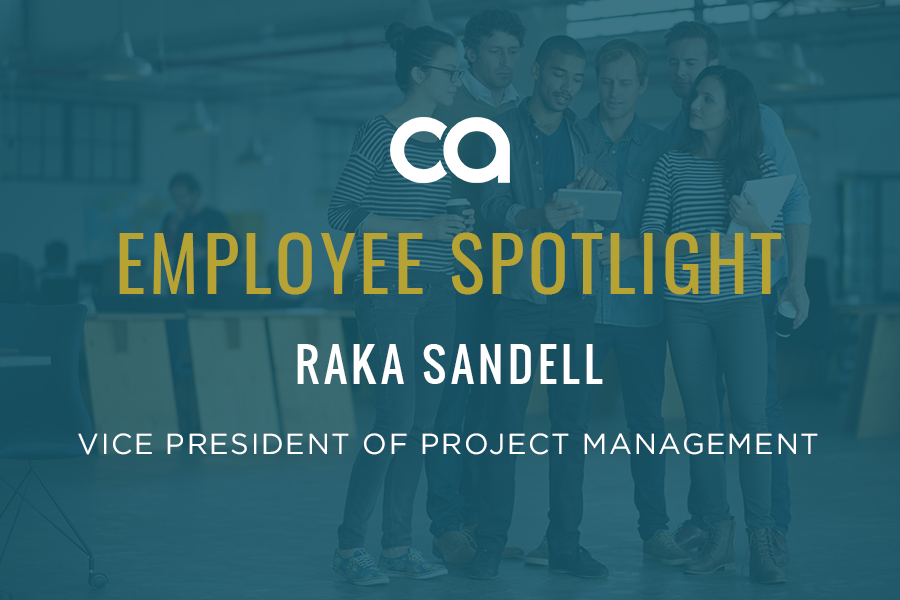 Campus Advantage's Vice President of Project Management, Raka Sandell, will celebrate her 6th year of wearing many different hats at the company this March. On top of overseeing project management initiatives that keep us all organized, Raka also manages stress levels at Campus Advantage by offering monthly yoga and meditation classes. As a person who takes great pride in setting a high bar for herself, her family and her peers, it's no wonder that Raka's thoughtful and collaborative nature shines both at work as well as at home as a wife and mother of three.
Have you held any previous roles at Campus Advantage? If so, what were they and how did they help you get to your current role?
I began my tenure at Campus Advantage as a Project Manager for our Russia Student Housing Project in Vladivostok, which involved stringent deadlines and challenging cross-cultural collaboration. Once the Russia Project successfully wrapped up, I supported many different projects within the company, and subsequently was promoted to my current role of Vice President of Project Management.
What first attracted you to working for Campus Advantage?
I decided to return to the workforce once my family and I unanimously agreed that, after taking a break from many years of working in the tech industry to focus on my family and home, it was time for me to divert my project management energy elsewhere. I knew that seeking a fun, collaborative and challenging yet supportive environment was what I needed to do, and Campus Advantage fit that bill to a T.
In a few words, describe what you/your team does for Campus Advantage.
I am fortunate to play a role within all of Campus Advantage's departments sort of like a swiss army knife. Depending on what sort of obstacle a team is facing, I adapt and help craft a solution to address whatever situation comes my way. Typically some combination of technology, business processes and people-related solutions is required to tackle the challenge. Regardless, I am always willing to roll up my sleeves and do whatever is necessary for the success of Campus Advantage.
If your life had a soundtrack, name one song that would be on it​.
I'm going to go with "What a Wonderful World" by Louis Armstrong. To me, that song is about seeking the positive within people and situations. You can't wait around for something "big" to come along and make you happy — you have to draw joy from the simple things in life, instead. It's a good reminder that life is truly a journey and not a destination.
What are you doing to ensure that Campus Advantage remains a leader in the student housing market?
In the office I work with people from every department to achieve success on diverse projects. I am also simultaneously working on obtaining my Doctorate in Organizational Management. My professional goal is to integrate best practices and industry research into Campus Advantage's operational practices to help ensure that we remain a leader in the student housing market.
What is one of your favorite moments at Campus Advantage thus far?
I was completely shocked and honored to receive the "Employee of the Year" award at the CAmmy's (our annual employee celebration) in 2017!  I was so surprised that I had to take a moment to compose my thoughts before making an acceptance speech — it was exhilarating!
What motivates you to get up and come to work every day?
My motivation stems from the positive reinforcement I receive from my colleagues in return for my efforts of striving to be helpful and make a difference. I truly feel like I am making an impact which is a reward in itself.
If you had to choose one company value that best represents you, what would it be and why?
I believe that intelligence crossed with grit (a synonymous term for passion, in my opinion) is the most certain way to succeed in life, so it's a toss-up between the two. I can relate well to both intelligence and passion which are incredibly important values to me.
Thinking of your most successful peers or teammates, what characteristics do they share?
In good times and tough times, they remain authentic and genuine. They proactively show empathy, and I admire their self-actualization.