Robert Brown's Journey Is Marked by Promotion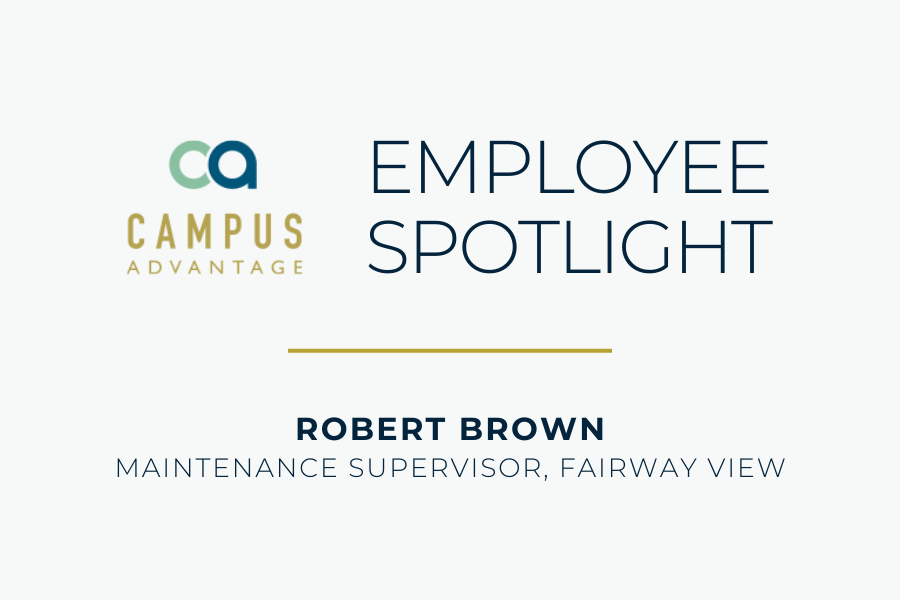 Robert Brown has been working for nearly 15 years at Fairway View, a Campus Advantage community located in Baton Rouge, Louisiana. Robert's journey at Fairway View has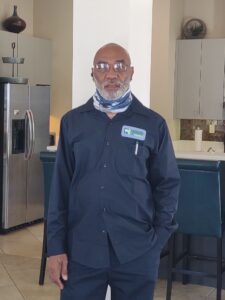 been one marked by promotion — from porter to maintenance tech to interim maintenance supervisor to maintenance supervisor. For the past three years, he has been responsible for all facility-related operations of the community, including managing the timely completion of service requests, executing the preventative maintenance program, maintaining and organizing property-level inventory, recruiting and developing the maintenance team, and delivering great customer service.
Learn more about Robert and why he plans to stay at Fairway View until he retires.
What is your professional background?
I was a part-time mail carrier for the United States Postal Service for nine years, and before that, I was a delivery carrier for a steamship company.
What first attracted you to work for Fairway View?
I moved to Baton Rouge after going through Hurricane Katrina when I lived in New Orleans. Believe it or not, I was dropping my sister off, who I was staying with at the time, to her job and noticed a sign for a porter position. I went in and filled out the application and have been here ever since.
Describe what you/your team does for Fairway View.
We are responsible for all of the work orders, do all of the make-readies, do inspections for the property, maintain grounds, and more.
What three words best describe you (inside or outside of work)?
Fun, people person, and easygoing.
What is one of your favorite moments at Fairway View thus far?
Besides becoming maintenance supervisor, I enjoy our events we have, like crawfish boils where all the tenants come out and enjoy themselves, and just being able to help around here and help tenants.
What motivates you to get up and come to work every day?
I enjoy my job, I enjoy the people I work with, and I enjoy what I do. When something breaks, I like to figure out how to repair it and how to fix things, and helping people when they need help. I also enjoy my team and the people I work around.
When it comes to your team, what are you most proud of?
That I can get them to do anything that needs to get done around here. We work as a team by all pitching in and doing it together, and they don't mind doing it. I like working with them and I have a good crew.
What do you enjoy most about the work environment at Fairway View?
It's a nice place to work at, and I get to meet different people from different places. And management is great! You can go to them for anything and they work with you and make sure you have what you need to make your job easier — our office staff is great, too. My plan is to stay until I retire.