Strategies for an Improved Resident Experience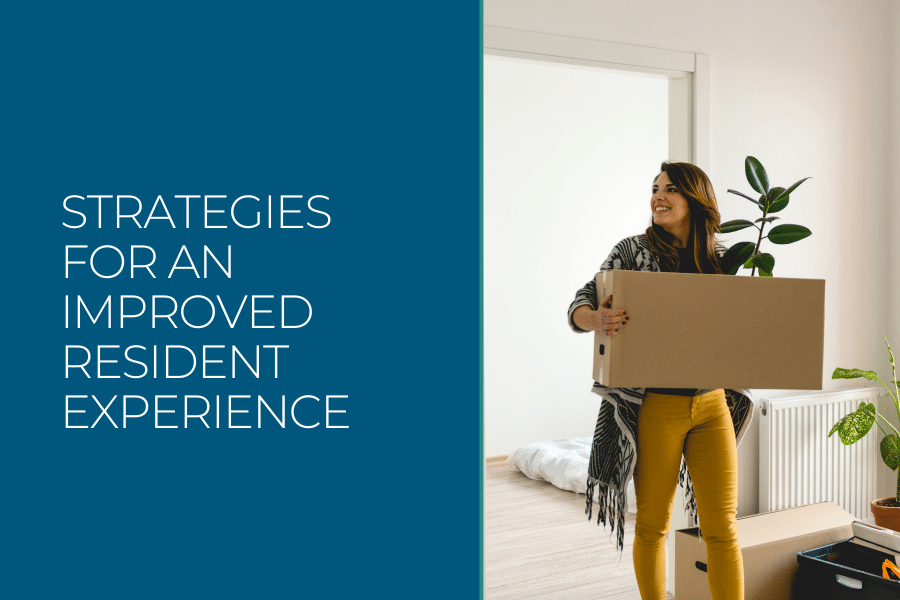 By Adam Yarber, Director of Resident Experience
At Campus Advantage properties around the country, we strive to provide experiences that put Students First®. These experiences assist in preparing students for success while they focus on postsecondary education, and beyond. By categorizing resident experiences under life, growth, and success, we are able to give residents opportunities for personal and professional growth, as well as stress relief and a break from hitting the books.
Preparing students for success
In recent years, there has been a shift from the need for luxurious amenities such as lazy rivers and golf simulators, to a growing interest in academic study spaces where residents can gather and focus on scholastic success. While the COVID-19 pandemic has played a role in an increased need for study space, students expressed this need even before remote learning became the norm. Our residents live at our properties while attending college courses and earning a degree, and providing effective work spaces that contribute to their academic success is an amenity that leads to lease renewals.
Additionally, Campus Advantage provides residents with a career success portal. This portal is a career transition service that helps students find new job opportunities, build and refine resumes, explore self-assessments, and practice interview skills. This programming directly aligns with our life, growth, and success mantra.
Life, Growth, & Success
Through interactive life, growth, and success experiences, Campus Advantage aims to inspire residents to thrive in all areas of life. In-person events have started to spring up again in recent months with the opening of college campuses, but some modified events brought on by the COVID-19 pandemic are here to stay.
For example, pre-pandemic move-in events were once a high energy affair, but have since moved to a drive-through model where residents pick up their keys and move into their units independently. This has prevented long lines, decreased staffing needs, and streamlined the move-in process. Additionally, we've been able to move to digital processes for signing forms and early check-out.
Goals for 2022 Resident Experiences
In the coming year, we look forward to making an effort to better understand the populations we serve as residents in order to provide tailored resident experience opportunities based on their needs. Specifically, we've had an ongoing focus on learning the trends and interests within the Generation Z population.
In the past, our resident experiences were focused on bringing students out of their shell and building connections with their peers. Those who identify as Gen Z tend to be more socially aware and self-aware than in generations past, and by tailoring resident experiences to the constantly-evolving personalities of this population, students will have more opportunities to learn and grow.
Another goal in 2022 is to focus more heavily on promoting the career success portal. In the past, this has been adopted successfully by residents, but there are many features of the system that could potentially be utilized more effectively. Features like Rent Track help students build and improve their credit by reporting on-time rent payments. The goal is to show potential and current residents that signing a lease with Campus Advantage will ultimately provide them with an opportunity to come out ahead upon graduating.
Looking to learn more about resident experiences at Campus Advantage? For more information, click here.