Student Housing Management: What Students Want from Residence Life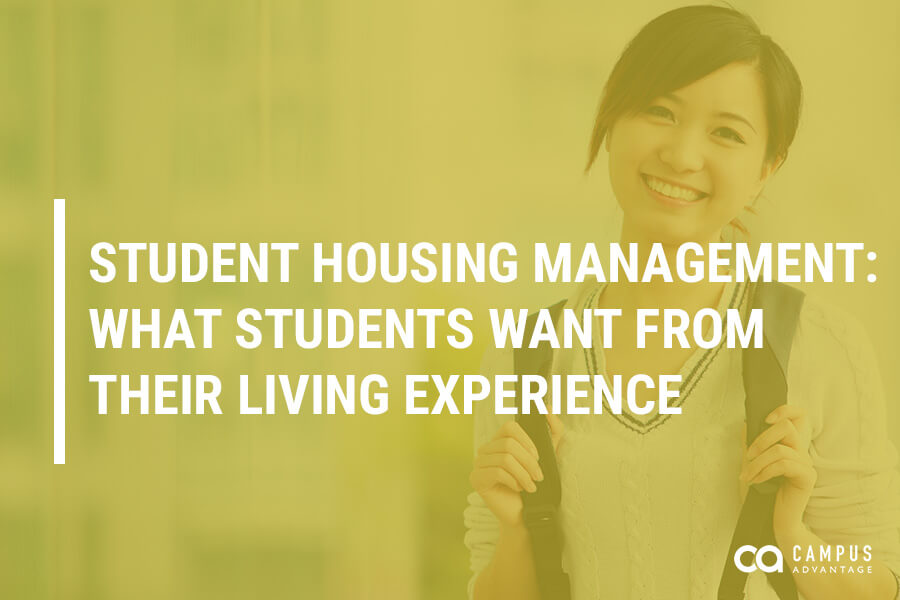 Student housing represents much more than a place where students live. For many college goers, their residence offers an environment where they can meet new people, connect with their community, and develop lasting friendships — all while supporting their academic goals. The look, feel, and amenities offered by a student housing property are important aspects of signing leases, but the resident experience goes far beyond in-unit features and amenities. Ultimately, the place a student lives plays host to a wide range of social, academic and cultural exploration that supports their development and can drive a significant impact on their overall satisfaction with the college experience. The residence life program offered by a student housing manager is therefore critical to supporting the college experience, student satisfaction, and student success.
Like most student housing managers, at Campus Advantage we offer a residence life program to support the students who live at our properties. Unlike most, however, we conduct an annual survey of our residents to learn more about what they're looking for in their living experience so we can incorporate their preferences into our robust Students First Experience. In 2018, over 8,500 residents responded to our annual "Customize Your Experience™" survey, providing a wealth of insights regarding the types of interactions and support students want and need.
Through our survey, we first confirmed that residents want to develop connections with other property residents – and like to engage with fellow residents through shared interests and activities. 51 percent of survey respondents expressed a desire to be connected with others through community interest groups. The interest groups that residents most appreciate are highlighted in the chart, below.
Recommended Community Interest Groups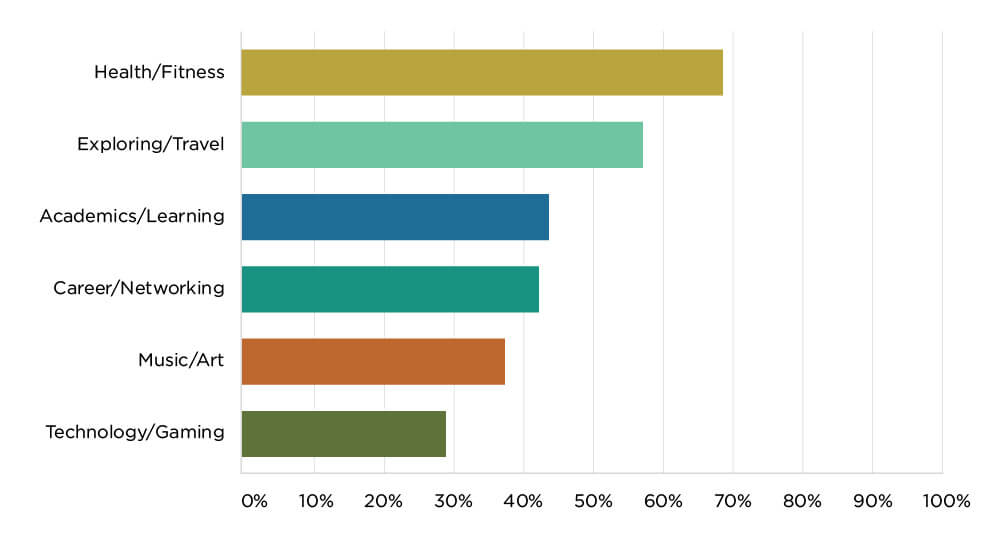 We also asked students about the kinds of events, learning opportunities and other experiences they prefer to have hosted for their benefit. Students' interests range from social occasions and personal growth opportunities to career development and more. The chart below shows some of our residents' top selections for the types of offerings they want and expect to receive at their residence.
Activities, Experiences, and Support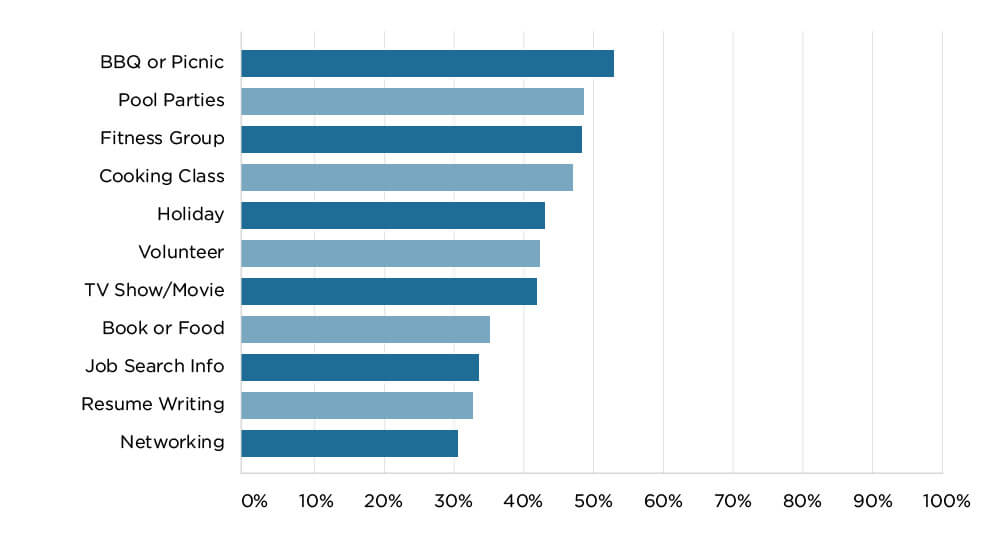 While scheduling pool parties and barbeques may seem superfluous to some, these types of activities help students create the interpersonal connections they crave – and ultimately drive renewals and new leases. Students are looking for ways to both meet fellow residents and connect with their peers on a deeper level, all while getting good grades and having fun.
Campus Advantage residents also indicated a strong desire for career development resources and services, proving that our success initiatives – such as career events and a career portal – are valuable opportunities for students.
Career Development Resources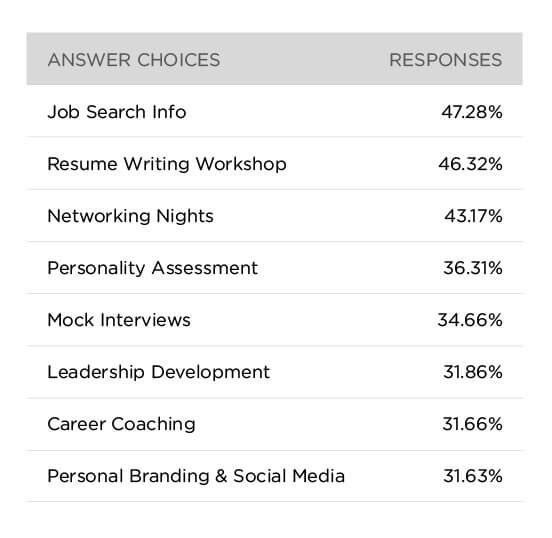 Students recommended additional on-site activities, too, like implementing a recycling initiative, offering self-defense classes, and hosting therapy dogs to help students de-stress.
The best student housing environments help students get to know their neighbors and embrace and encourage development of close-knit, supportive student communities that help students live their best college experience. As such, student housing must offer much more than a safe, comfortable space. Student housing must also support a wide range of social and emotional needs, helping students get the most from their time at university — and beyond.
With the feedback from our "Customize Your Experience™" survey in hand, we are then able to incorporate student desires and needs into our residence life programs to equip students with the best living experience possible. By asking residents for feedback, and taking their opinions seriously, we have seen increased resident satisfaction that has resulted in higher renewals and word-of-mouth marketing, allowing us to create more opportunities for collaboration with institutions of higher education who see we are coming alongside students to help them thrive.