Successful Renovation Drives 100% Occupancy Rate at The Highlands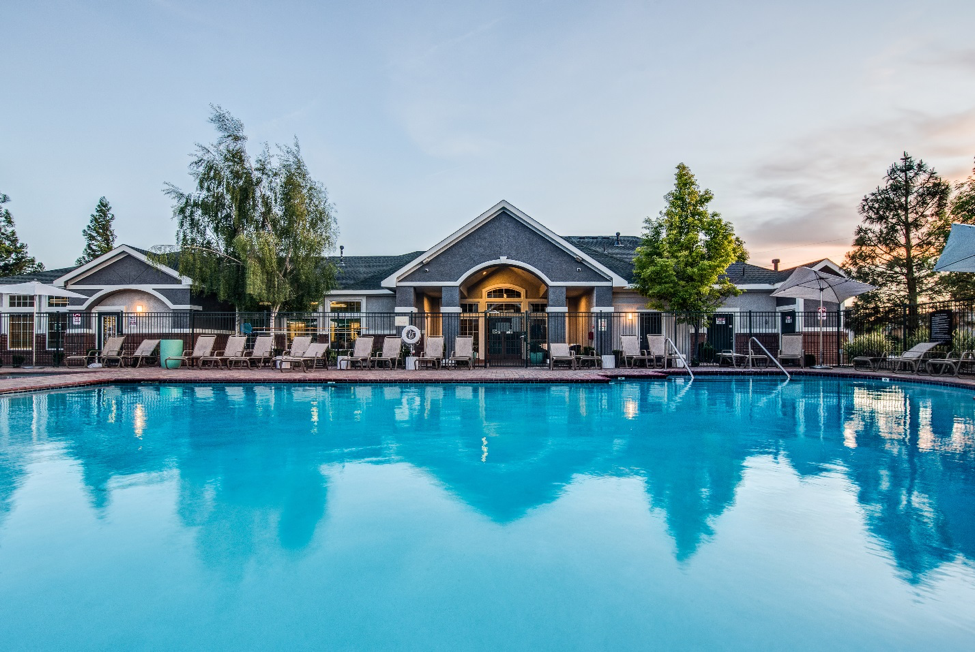 Campus Advantage acquired The Highlands, a 732 bed purpose-built student housing community in Reno, NV, as part of its programmatic joint venture with a large state pension plan. Campus Advantage planned a renovation that would increase revenue by maintaining historically high occupancy rates while providing higher value to residents through better use of the space, improved amenities, and additionally implementing upgrades that would result in long-term utility savings for the property (common area) and residents (units).
Working with Kelle Contine Interior Design and Bartels & Missey Construction, Campus Advantage made approximately $1.3M in capital upgrades including an expansive clubhouse renovation and repurposing of amenity space including the addition of an outdoor kitchen and new furniture to the pool deck, and a new private Fitness on Demand Space. All buildings were painted in conjunction with installation of new LED wall pack lighting.  All carport lighting was upgraded to LED and an exterior entrance gate was added to the property. Unit upgrades included installation of faux wood flooring in the common area, addition of faux wood blinds to the common area and bedrooms, addition of televisions in the common area and upgraded LED lighting throughout the unit.  In addition, the IT infrastructure was upgraded with new wireless radios throughout and a bandwidth increase from 100M to 1GB providing much quicker speeds and wireless access to all residents.
Most components of the renovation were completed within eight months of purchase, with some small remaining projects completed within 10 months of purchase, two months ahead of schedule and with renovation costs in-line with underwriting.
As a result of renovations, The Highlands occupancy rate has risen to 100% for the two academic years post-update. Due to increased demand, the average effective rents rose by 6.6% in year one and 10.1% in year two, exceeding underwriting expectations. The installation of LED lighting to the exteriors of the buildings resulted in a 29% reduction to common area electric expense, and the addition of the entry gate coupled with enhanced cameras and additional lighting resulted in a reduction to courtesy personnel expenses of 44%. In addition, property survey results indicate an 80% increase in resident satisfaction with the internet as well as dramatic improvement to the resident's satisfaction with amenity spaces.