Third-Party Management Q&A with Dena Costello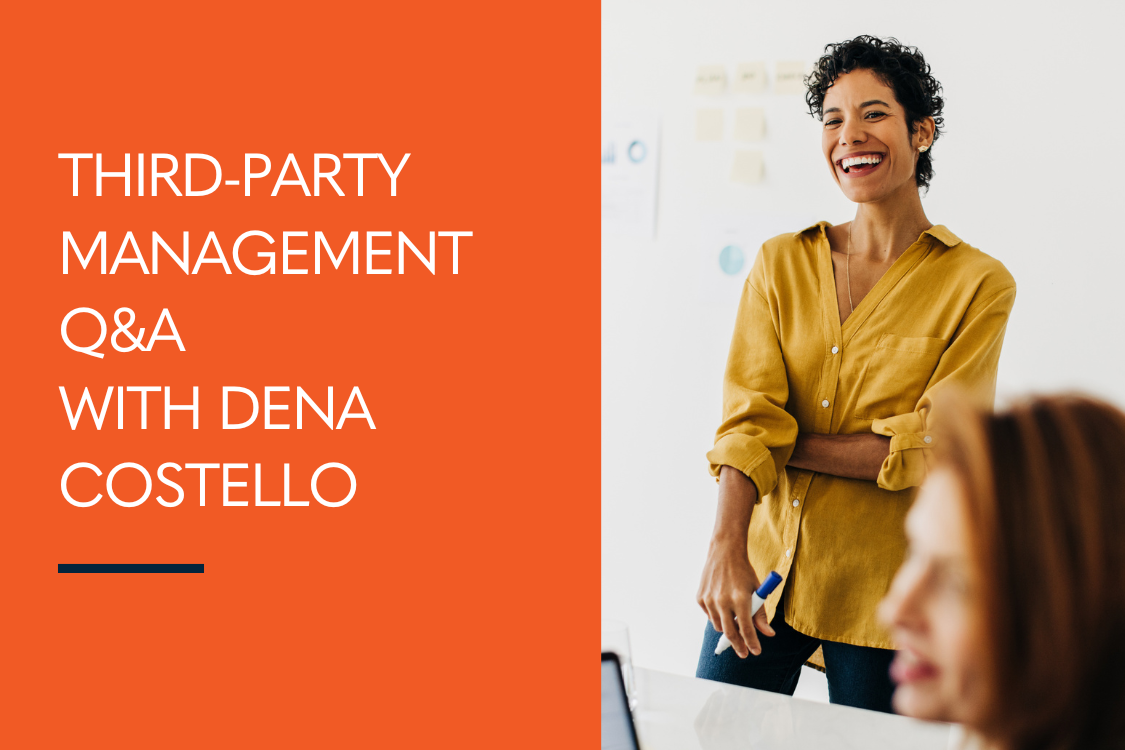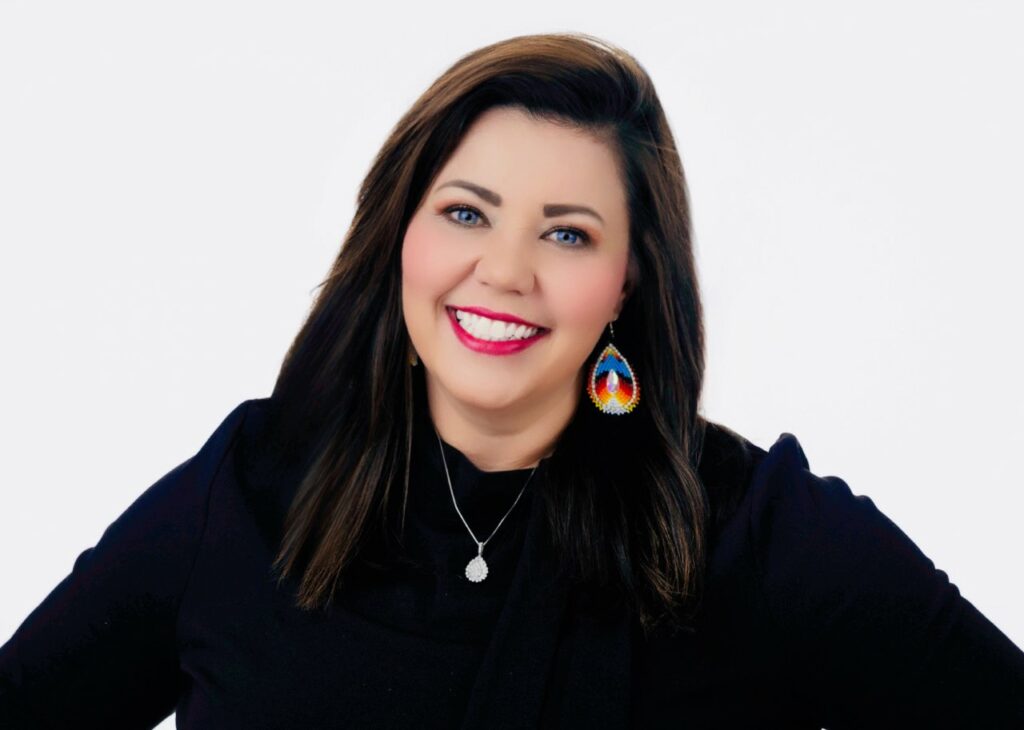 Join us for an in-depth discussion with Dena Costello, Vice President, Client Strategy and Consulting. Dena leads the company's third-party management, operational assessment, due diligence, market analysis, feasibility study, design consulting, and development advisory platforms. As a proven award-winning industry expert, Dena provides advisory services to Campus Advantage clients nationally and globally, combining her unique expertise as a boots-on-the ground operational leader, vast industry knowledge, strong financial acumen, and data-driven insight to create strategic paths to property and portfolio success for institutional clients, private owners, developers, asset managers, and investors.
What is third-party management, both in industry terms as well as your own words?
Third-party management involves partnering with institutional clients — private owners, investors, campuses, colleges, and universities — that own assets and want a partner to oversee their management services. This includes running the day-to-day operations of their business, sales and leasing plans, and ensuring facilities are in compliance with local, state, and federal laws. Our job is just generally providing a good reputation, excellent customer care, turn services, asset and capital management. Financial management is a significant aspect of third-party management, which includes collecting and posting rents, providing accounting and financial reports, asset management, and more.
What are the benefits of third-party management and who would benefit from it?
Everyone genuinely would benefit from a third-party manager. Third-party property management is a great opportunity for private owners and investors alike as it provides comprehensive and expert oversight that improves asset performance and profitability. Oftentimes, private owners don't have the market knowledge and tools to manage their assets effectively, which can lead to underperformance and lost revenue.
A good third-party manager can ensure that every aspect of an asset is covered, including facilities, maintenance, capital planning, and operations. They can provide facilities and quarterly inspection plans, and ensure the property performs well financially while providing an excellent living experience for residents. The asset manager looks at the condition of your property, making recommendations for capital projects, and making sure they can support those decisions through the capital reserves in your budget. On the other hand, the asset manager may also help identify proactively instead of reactively when a large-scale renovation is necessary and manage capital emergencies as well as communication with banks and insurance companies.
Operations is really the full-service platform and encompasses everything. The operations team takes care of hiring and training the staff, compliance, financials, leasing, and events. Most importantly, we make sure to drive leasing traffic in the door and improve velocity. At Campus Advantage, we provide marketing support to attract new tenants through Catalyst, our award-winning, full-service marketing partner that builds brands, websites, campaigns, and more. Overall, the value a third-party manager provides private owners and investors is invaluable as it allows them to focus on other aspects of their business while still ensuring their assets perform well.
Can you explain third-party management through the lens of what CA offers clients, and what sets our management style and approach apart from the competitors?
Absolutely. Campus Advantage is a full-service agency that provides operational management, consulting, marketing, accounting and finance, investments, asset management, people and culture, facilities services, and more. We offer extensive due diligence studies, feasibility studies, market analysis, and operational analysis. We can do everything needed on a site. It's the same for development; we can take a new build all the way through leasing, from start to finish. Our team can go out there and tell a developer if it's a good place to build, if the market looks like it's on the up and up, and if the university trends are going in the right direction.
Our executive leadership team aims to provide every client with a hands-on experience where we take genuine care of them. Clients know they can pick up the phone or send an email at any time. For the past 20 years, we have dedicated ourselves to being an expert in the student space — while also staying true to our core values — and providing the best experience for residents. CA has many long-term employees, and I think it speaks to how much we care about our clients, properties, and students. We recognize that many students are away from home for the first time and want to create a community for them. This is what makes Campus Advantage successful and sets us apart from everyone else.
If someone is interested in pursuing a third-party route, what are some questions you recommend they ask when looking for the right management company?
When considering hiring a third-party management company for your property, it's important to ask a range of questions to evaluate their services. First, I'd recommend asking about the specific services they provide and how they compare to other providers. How do they handle customer service with clients? What does their financial reporting package look like? What markets have they operated in?
Transition time is crucial, so ask about how long it takes to transition an asset. I hear a lot of different numbers out there, and sometimes when someone's looking to transition their property, you might hear 30 days or even 60 days. That's a long time in this world, and it can make or break a leasing season for someone.
Additionally, ask about site visits, support structure, and if the company has a team assigned to you or just a regional manager. Request references and examples of successful work and case studies, which will help you know what numbers a company is most proud of. Other important topics include result tracking (What does your reporting look like?) and communication (How do I connect with you?). Lastly, when it comes to finances, the company should be able to explain how they will spend your money, budgeting and variance reporting process, and how they respond to pricing markets for rate. Asking these questions sets a tone for the seriousness with which people should be treating their clients.
With the economic shifts in the market, what should owners be mindful of right now with third-party management?
The student housing market has seen a shift toward a more middle-class clientele, with students prioritizing value (things impacting their daily life and success potential) over luxury. They are looking for basic amenities, such as parking, Wi-Fi, and study spaces, rather than extravagant features, such as over-the-top fitness centers, tanning, gaming centers, multiple pools. Rather than a bunch of individual pricing pass-throughs — such as high-rate parking or furniture add-ons — it's important to focus on quality study spaces with printing and Wi-Fi, in-unit or affordable laundry, "all in" utility and furniture inclusions, and residence programming that makes a difference to residents. Most importantly, a high focus should be placed on excellent customer service and maintenance services.
This shift is reflected in the financial realities of students and their families, with 70% of parents paying for college from their current income, and 80% of students assisting their parents with the financial burden. They might be working some kind of job, taking on a teaching assistant position, or helping out in the library to offset the financial impact of school.
With that context in mind, it's all about not overdoing it. It's important for owners to think of the student perspective when considering whether their offerings provide value for money and are comparable to other options in the market. Setting reasonable rates and focusing on basic amenities that make sense for day-to-day living will help attract and retain student residents in today's economy.
You covered some of this in your first answer, but what should an owner expect when they get started with a third-party management company?
When hiring a third-party manager, there will be a facilities management agreement (FMA) or property management agreement (PMA) covering operations, reporting, fees, incentives, marketing, and branding, preceded by a client call to discuss expectations. There should be a shared, collaborative conversation about what they need, and that management company should be able to speak to them about how they can make that happen.
Once you have a signed deal and an agreed-on start date, there's a transition phase. This should always be easy; the client should expect that, when they go in, they're not doing the lift. Your management and marketing firms (which should be included with services) should come with a checklist, upfront dates, any travel or unexpected costs, software, staffing, resident communication, team training, and reporting. Here's what we will do when we arrive on site. Here's how we plan to communicate with your residents. This is what stabilized day-to-day operations look like. And so on. Transparency and ease of transition are essential, and there shouldn't be anything that a client feels uncomfortable asking when it comes to their asset(s).
How soon should an owner or developer be looking into management services?
Yesterday! I say that in a joking manner, but the fact of the matter is that it's essential to get a market analysis or feasibility study from an experienced management company before purchasing or developing an asset. You should be doing the due diligence of looking at management companies prior to closing or going too far down the development track to know what's happening in your potential market.
If an owner is going to make a sound purchase decision, they should be reaching out to an experienced management company, especially one like Campus Advantage. We can provide guidance on budgets, operations, staffing, design, development, consulting, and more. We can also help with initial lease-up and ensure the property is appropriately staffed, payroll codes are set up, software systems are in line, and transition plans are in place. For new developments, it's recommended to look 15 to 18 months out and get someone on board for the initial lease-up. Even if you're closing on an asset at the last minute, an established company like CA can still help ensure success and get it across the goal line.
CA often touts that we have one of the smoothest third-party management transitions, and that we infuse an owner's mentality into our full suite of management services. What does that mean to you, and why is this so important?
Smooth third-party management transitions in the market can be a challenge, but Campus Advantage has a successful history — and full-service treatment for our clients. Our Campus Advantage Transition Team (CATT) includes all department heads, who work closely with clients to ensure every step of the process is communicated clearly and executed effectively. We also take care of all the details, so they can focus on negotiating the terms of their agreement and enjoy total peace of mind after that.
When it comes to infusing an owner's mentality into our management services, every CA employee treats the business as if it were their own and is committed to seeing clients succeed. Our track record speaks for itself, with 29,000 beds purchased and $2.4 billion in assets managed. Campus Advantage approaches every asset as if it were their own and is committed to doing right by others. For every client who walks in this door, we look at their asset as if we own it, as if it is ours to succeed or fail, and we show up to the table to succeed. Our core values of integrity and intelligence ensure we stay on top of industry trends and are always learning to best serve our clients.
Is there anything else you want readers to know about CA's third-party management service?
Campus Advantage's third-party management team is always evolving. Part of that reason is because we have worked so diligently to bring together a powerhouse team of people. We have leaders, such as Scott Barton, Beth Pinder, Christy McFerren, Dan Oltersdorf, Clark Hoffman, and Aaron Wells, who have a combined experience of more than 250 years in the industry. In this past year alone, we've transitioned all our systems, reworked our processes, launched our partnership within Entrata, made improvements to our accounting processes including adding different centralization and AI processes where it makes sense for our clients, updated all branding and marketing, refreshed our student programming offerings, and strengthened our commitment to diversity, equity, and inclusion.
Campus Advantage is a leader in the industry. We bring two decades of experience and yet are ahead of every trend when it comes to training platforms, resident experience, facilities, and engagement. We believe in providing data-driven strategies and being a good support system to our clients. We also want your business! You can reach me through multiple channels, including Teams, email, phone, LinkedIn, Telegram, and WhatsApp. We are always looking for new clients and ready to answer any questions you might have.
In a few sentences, can you tell me why you are passionate about what you do in third-party management?
I'm driven by the impact I can have on people's lives through my work in the real estate industry. When I started as a part-time leasing agent, I had a mentor who taught me everything I needed to know. As I grew in the industry, I continued to have mentors who helped me along the way. I saw that I could make a difference not only for employees, but for residents as well. When I was able to fix something for someone or just be there to listen, it changed my perspective on the impact I can have on someone's life.
After taking a two-year break to work in victim advocacy services, I realized how much I missed working in real estate. COVID-19 was a great example of the impact we can have as property managers. People couldn't go anywhere, but they could always talk to their property manager. Our ownership groups trusted us to be their eyes and ears and be there for them.
The narratives we drive home are everything. It's not just about the bottom line, but the impact we can have on people's lives. We touch areas such as mental health advocacy; sexual assault advocacy; diversity, equity, and inclusion; parental advocacy; and educational advocacy. Our clients share our commitment to these areas, and that's what drives me. It's the impact we can bring to people's lives, whether it's as small as having a cup of coffee with someone who needs to talk or as big as working out a payment arrangement with someone until they receive their paycheck or financial aid. Every day, we impact people's lives.
---
To learn more about Campus Advantage's third-party management services, please email Dena Costello at [email protected].