topic:
On-Campus Management
Founder's Hall
Location: Tempe, AZ
University: University of Advancing Technology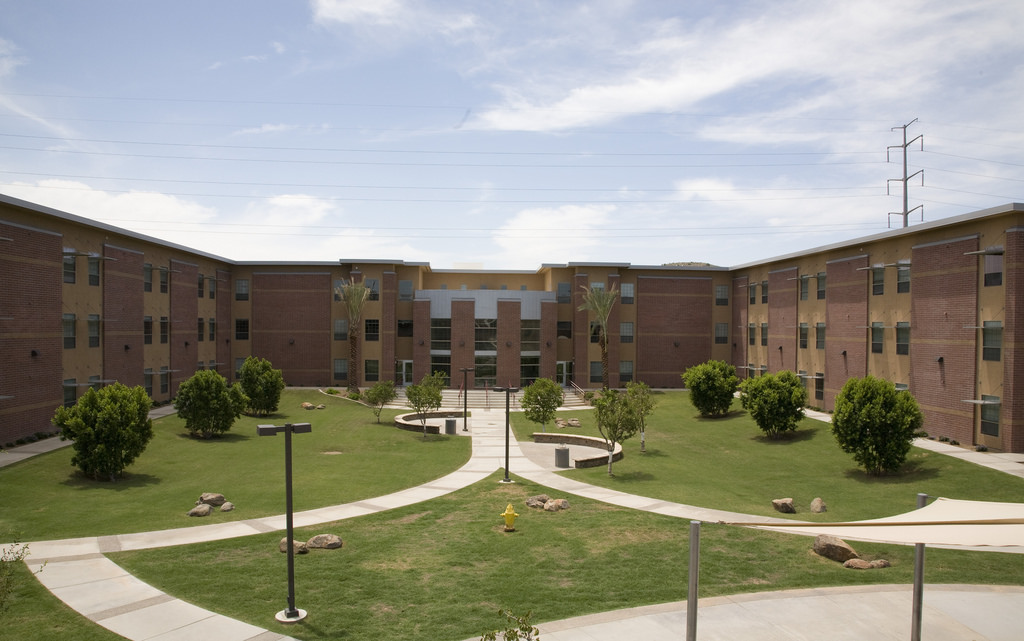 Founder's Hall is a 260-bed student housing property situated right on the University of Advancing Technology campus in Tempe, Arizona. Campus Advantage was engaged in the fall of 2016 to implement its signature Students First® experience – a program designed to ensure that residents who choose to live at Campus Advantage communities have more opportunities to achieve success both now and in the future. Founder's Hall lacked a robust calendar of resident events and overall community feel, and Campus Advantage was hired for their award-winning ResidentAssistant.com student resources and residence life experience to improve resident relations by committing to a higher level of resident satisfaction and success. Upon taking over the management of Founder's Hall, Campus Advantage implemented new and innovative residence life programming, prompting a substantial increase in renewals among current residents. This also led to higher year-over-year annual occupancy trends at the property, a previous challenge due to the semester lease terms.
Throughout the transition, Campus Advantage also developed a strong working relationship with the University of Advancing Technology's executive leadership team, enrollment services department, and financial aid department. The evolving relationships allowed all parties to collaborate on aggressive marketing and leasing campaigns, leading to increased capture ratios and more newly enrolled UAT students choosing Founder's Hall as their housing option. These results were achieved through clear communication amongst all parties, daily meetings with UAT leadership, and a common goal to serve the residents at Founder's Hall with the best hospitality and living experience.
Through these initiatives, Campus Advantage was able to achieve 100% occupancy at Founder's Hall for fall 2019.
The Flats at Ridgeview
Location: Las Cruces, New Mexico
University: The Burrell College of Osteopathic Medicine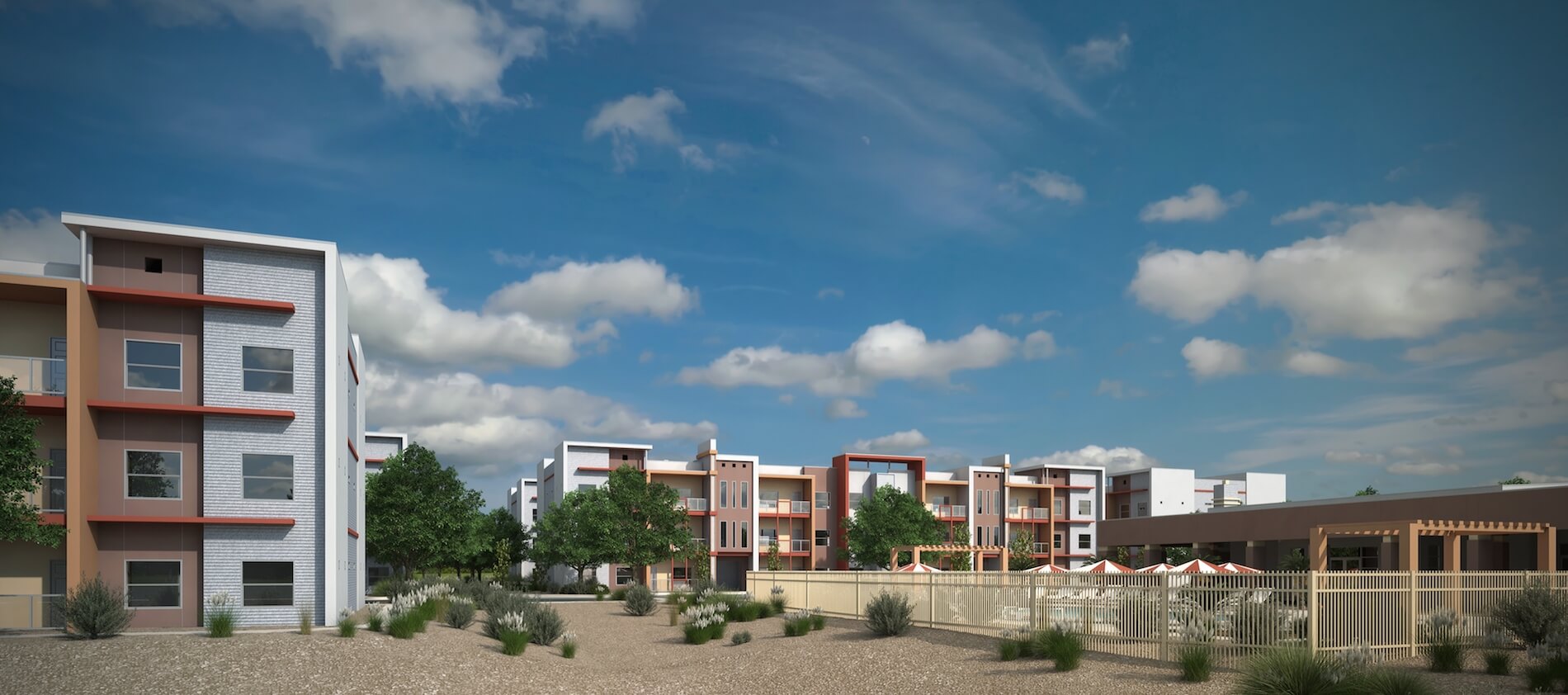 Background
In September 2017, Campus Advantage Consulting was engaged to perform a market analysis and feasibility study for a new development serving The Burrell College of Osteopathic Medicine (BCOM) in Las Cruces, New Mexico. Given the proposed development's prime location, lack of purpose-built housing in the market, and the current enrollment, Campus Advantage concluded that the market had the depth to absorb the proposed project. The final report provided recommendations on a unit mix, rental rates, amenities, and prepared a preliminary operating budget for the project.
Campus Advantage was then engaged to perform the initial operations and lease-up of the first BCOM-affiliated housing venture. Campus Advantage worked closely with the developer to review and optimize the building exteriors, unit finishes, and the design of the common area amenities. Recommendations were also made on vendor selection, information technology configuration, FF&E specifications, and operational topics such as lease terms, utility structure, and administrative office set-up. Campus Advantage's marketing partner, Catalyst, was engaged to brand the development which included design of the logo, tagline, marketing materials, and website.
The Flats at Ridgeview's first phase opened in August 2018 with an occupancy of 95%. Campus Advantage's services transitioned into ongoing property management services which includes support for property operations and leasing, creation of annual budgets and marketing campaigns, and delivering the Students First® residence life program. The developer is currently exploring the opportunity of developing a second phase of the project due to the success of phase one.