Whitney Mack Is Chasing Her Dreams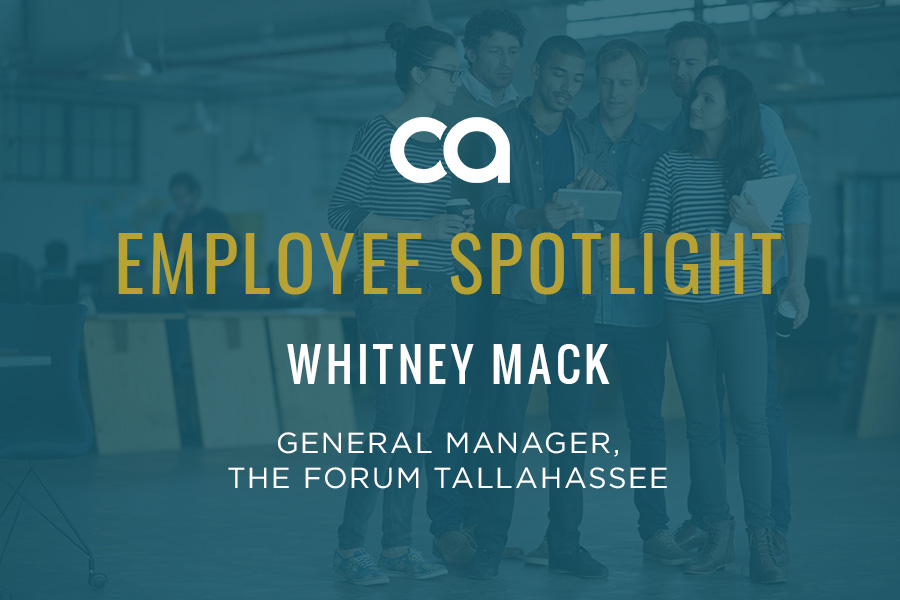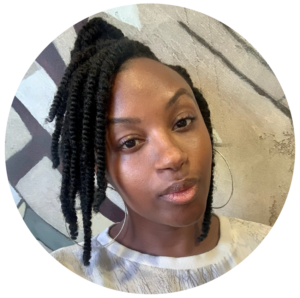 Starting with Campus Advantage in July 2019, her job title is the General Manager of The Forum in Tallahassee. Overseeing a staff of 15, Whitney leads the team in making sure residents are happy and fulfilled. With aspirations to move into training and development, Whitney uses her 10 years of student housing experience to teach and mentor others, helping them grow in their careers. She shares the Norah Jones song that means the most to her, her motivation for work each day, and how she makes sure The Forum stand out in the market to attract residents.
What first attracted you to work for Campus Advantage?
I was referred to Campus Advantage by an employee. It was a great recommendation. He told me that the company operated like a family, which is super important to me. I don't accept positions at a place unless I feel at home. We see our work family more than our biological family! So, it's very essential to pick the right environment.
In a few words, describe what you do for Campus Advantage.
My staff calls me their fearless leader. I strive to make sure that I am there to support the frontline workers. Whether it be ensuring vendors are coming on schedule, promises made to customers are fulfilled, or just general questions my staff have are answered. For my owners, I am always looking for ways to improve the budget. I love to see how revenue can be increased. I watch the market constantly!
What are the three best words to describe you?
Fun, vibrant, outgoing
If your life had a soundtrack, name one song that would be on it.
"Anything" by Norah Jones. I love tranquil environments. I like to have introspective time and a lot of her music helps me with this.
What are you doing to ensure that Campus Advantage remains a leader in the student housing market?
I try to actively compete with surrounding properties.  I work hard to make sure that we are active on social media, have great marketing, and are the most engaged in the office. These are little things that make a property stand out. At all times, you can feel that the market is watching to see what we are doing.
What is one of your favorite moments at Campus Advantage thus far?
One of my favorite moments was during a recent manager's convention. I got to spend time with the many vendors that support Campus Advantage. It was nice to go out to eat, sit, and realize that we all have so much of the same things in common. We are all on different sides of the industry, but we all share common ideas about family, friends, and life.
What motivates you to get up and come to work every day?

My son and husband motivate me to come to work each day. My goal is to make it to the corporate level. I want them to know that all of the absences due to late nights and turns meant something in the end.
If you had to choose one company value that best represents you, what would it be and why?
Intelligence. I am one of those people who likes all of the information. I ask questions just to know the answer. I feel like a time always comes when you need to have the answer to that one in a million question.
How do you empower your team to go the extra mile?
By sharing experiences. Being in the industry for as long as I have, I am able to share tons of real life examples of what it looks like to not do the very best you can. I can almost show them a snapshot of what it would be like if we did not go the extra mile. I think my team respects that, and they trust that I am saving them from bad outcomes.