Employee Spotlight: Jasmine Rivera Creates a Work-Family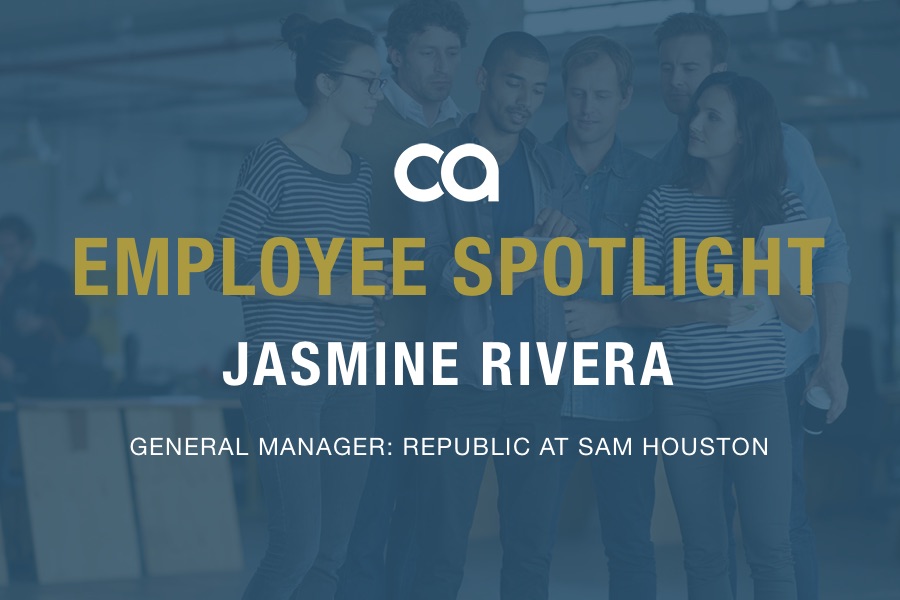 After working with Campus Advantage for four years – and holding several different titles along the way – Jasmine Rivera has proven she lives the CA way as the General Manager for Republic at Sam Houston.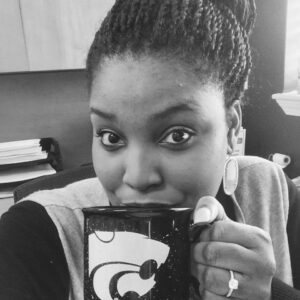 It didn't take much convincing for Jasmine to join Campus Advantage shortly after beginning her property management career in Kansas. The "bigger-and-better" appeal of Campus Advantage first attracted her, and Jasmine's work ethic, focus on teamwork, and contagious spirit make her a great team member.  Between helping students, coaching staff, and planning this year's Haunted House (more about that later), Jasmine stole a few moments away from her busy schedule to answer a few questions for us about her role at Campus Advantage. 
In a few words, describe what you do for Campus Advantage.
I personally think that I make things easier for people. Just being in my role, and comfortable in it for so long, I have created ease for my team. My supervisors are never worried about me and my property. We focus on leasing, but also on delivering great resident service and creating great experiences at our property.
What three words best describe you (inside or outside of work)?
Organized

Crazy – in a good way! And mostly outside of work.

Studious – I am a huge bookworm. I have around 1500 books and counting at home and I love reading and learning. I was the weird kid in school that loved school, and I am still like that today. I'm a proud nerd!
What is one of your favorite moments at Campus Advantage thus far?
My best and favorite experience has been working with my kids – my staff – on big events. For example, we have an annual haunted house that we put on for residents. For staff, setting up the haunted house becomes our life for 45 days. Producing the event is a lot of work, but it is also a lot of fun, and offers opportunities for bonding – both as a team and as a work-family.
By the way, our latest haunted house was hosted on Halloween 2017. About 500 people came  out despite the thunderstorm and the Houston Astros playing in the World Series…and winning, and we are the only haunted house in the entire town.
What motivates you to get up and come to work every day?
My people. I love them. It really is like a little family here. At times we disagree, like any family does, but we appreciate each other's time and company and respect each other as employees. No one person works for anyone here. We all work together. I come to work to be a part of this team. I'm an only child and I wasn't accustomed to being a team player. But what we have created here is special. It's really nice to come work and be a part of a really great family. That's what gets me up every day.
Thinking of your most successful peers or teammates, what characteristics do they share?
Intelligence. Leaders like Jenn Cassidy and Katy Smerko – they are my girls. I just want to be like them when I grow up. I tell them all the time, "you're a genius." I always want to learn. I always want to grow. And that's something leaders like Jenn and Katy share. It's great to have incredible, powerhouse, wonder women to learn from every day.
How do you empower your team to go the extra mile?
I empower my team by putting the ball in their court. I always include all levels of staff in what we do.  They're not going to go the extra mile if they don't know what is going on and why. So I ask for my team members' opinions and invite their participation in decision making.  This helps my team learn and grow — but also helps me and the management team stay creative in problem solving, by inviting new perspectives.
What motivates you to go the extra mile?
I just like helping people. I like seeing the light bulb go on. If I can help one person a day, that makes me go the extra mile. I'm just trying – every day – to put my best foot forward.