The Anatomy of the New Generation of College Students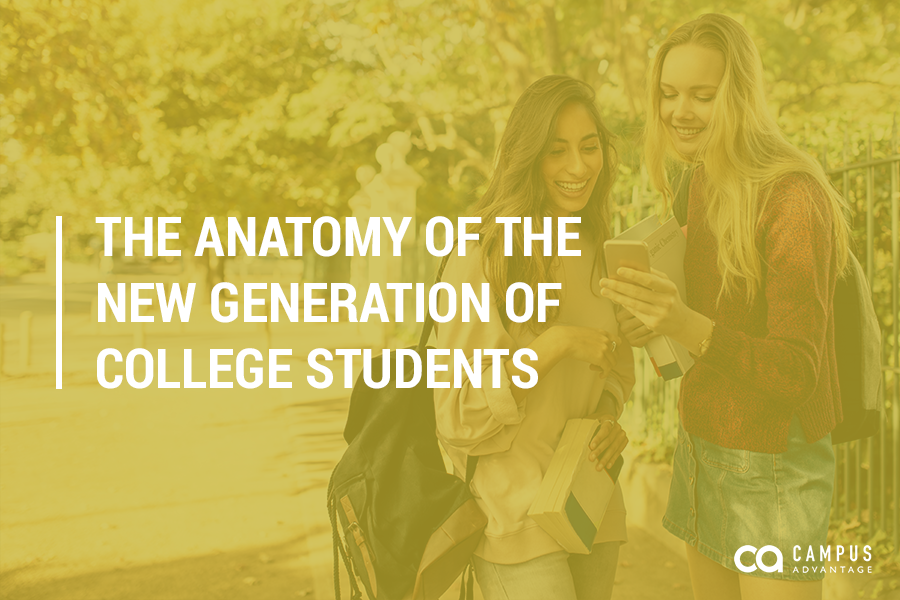 The industry of student housing goes far beyond simply housing students. After all, the property that a student resides in during their college stay is their home — a place for friendships to be developed, goals to be met, and futures to be launched. As such, at Campus Advantage, we believe that  our residents should have the opportunity to contribute to the experiences and events that take place at the property they call home.
Over 5,500 current and incoming residents at 64 different Campus Advantage properties recently volunteered their time to educate our management teams on what they want in their living experience in our annual "Customize Your Experience" survey. Their responses support what research has informed us about this new generation of students (labeled Gen Z, or those born 1996-2009) —  that they are ambitious, career-driven and health-conscious. Like every year, this year's survey provided beneficial insights into the daily lives, motivations and interests of today's residents — insights that we'll incorporate into our unique and industry-leading Students First® Experience. Here are a few of the standouts.
They Are Movers and Shakers.
One insight from our survey stood out among all others: our residents are go-getters who are on the lookout for additional learning opportunities that will prepare them for post-graduation success. The chart below demonstrates our residents' vast interest in everything from job search information to resume writing workshops. The data outside of our survey backs up this career-focused mindset, as well — 46% of Gen Z already know which career they want to pursue, and 18% of Gen Z students begin their job search as early as their freshman year of college. This new generation of college students is serious about planning and preparing now to meet their career goals in the future, and it's important that their housing experience support those goals.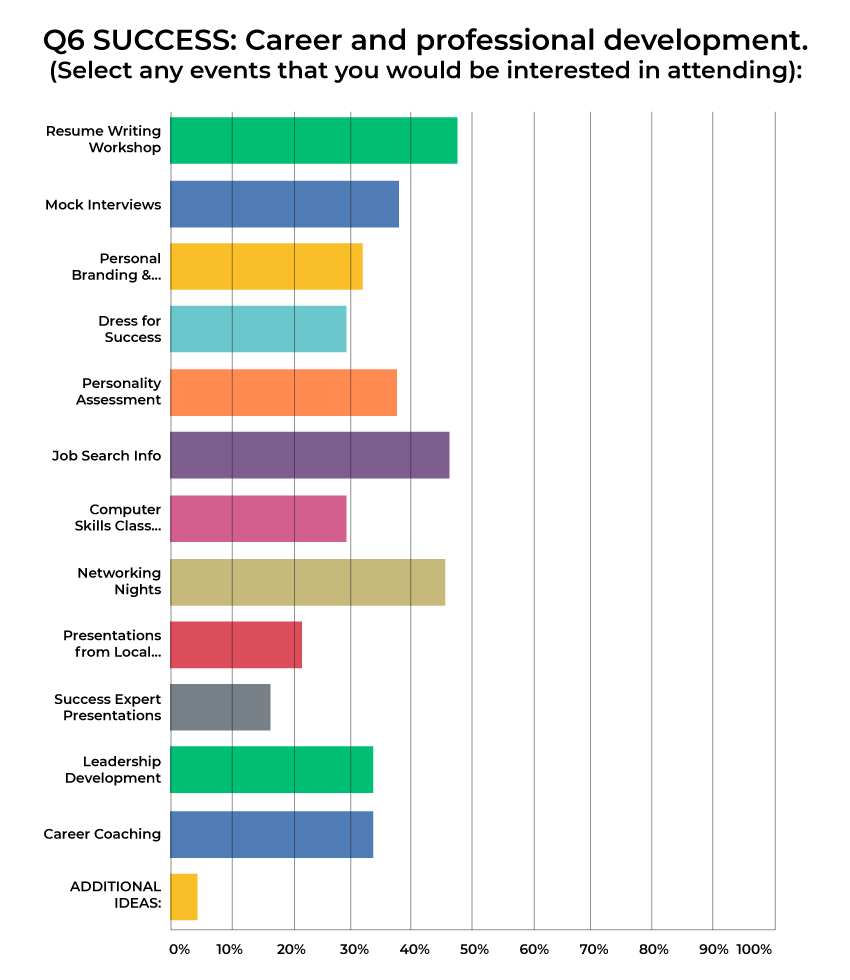 They Are Self-Sufficient.
Growing up during a period of economic uncertainty and employment insecurity has resulted in a generation of resourceful students seeking job security. This generation of self-starters are interactive learners — 55% of Generation Z would prefer to learn by trying something themselves, and 38% would opt to learn on their own by watching an online video. Generation Z is fully prepared to take on technical training without assistance; what they really desire is coaching on the more nuanced aspects of career development. The graph above illustrates student interest in professional development opportunities that require interpersonal interaction or coaching such as networking nights and mock interview training, skills necessary to prepare for post-university success.
They Approach Health Holistically.
Our residents take a comprehensive approach to health, showing proportionate interest in staying in shape both physically and mentally. The graph from our survey below shows that over 60% of residents found the idea of attending a fitness group appealing.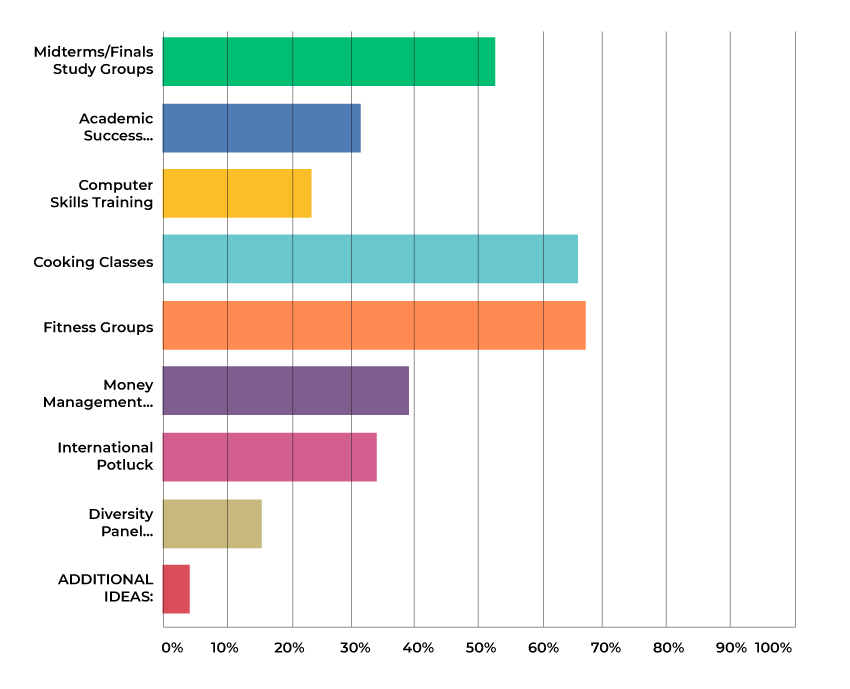 Accordingly, the Les Mills 2019 Global Consumer Fitness Survey found that 35% of all gym-goers are Gen Zers, and a staggering 87% of Generation Z report they exercise 3+ times a week.
Additionally, based on the "Customize Your Experience" write-in results, residents also stressed the importance of mental health awareness. This is reflective of larger trends with today's college students: regulating stress and navigating mental health are the top health and wellness priorities for 72% of undergraduate students. To help achieve desired mental health goals, residents suggested events like Mental Illness Awareness days and Mental Wellness Workshops.
We highly value each year's "Customize Your Experience" survey results as they allow us to equip our residents with experiences that will fit their desires and needs. Our residents have many things in common, but, ultimately, this year's survey results showed that they care a significant deal about their futures, academics, and holistic well-being. Our goal is to be a resource that helps our residents meet all of their dreams, whether those dreams are related to life, growth, or success. By genuinely being interested in what students have to say, and incorporating that feedback into our Students First® Experience, we are able to create an environment that is valuable, ultimately doing right by our residents while increasing retention and referrals.